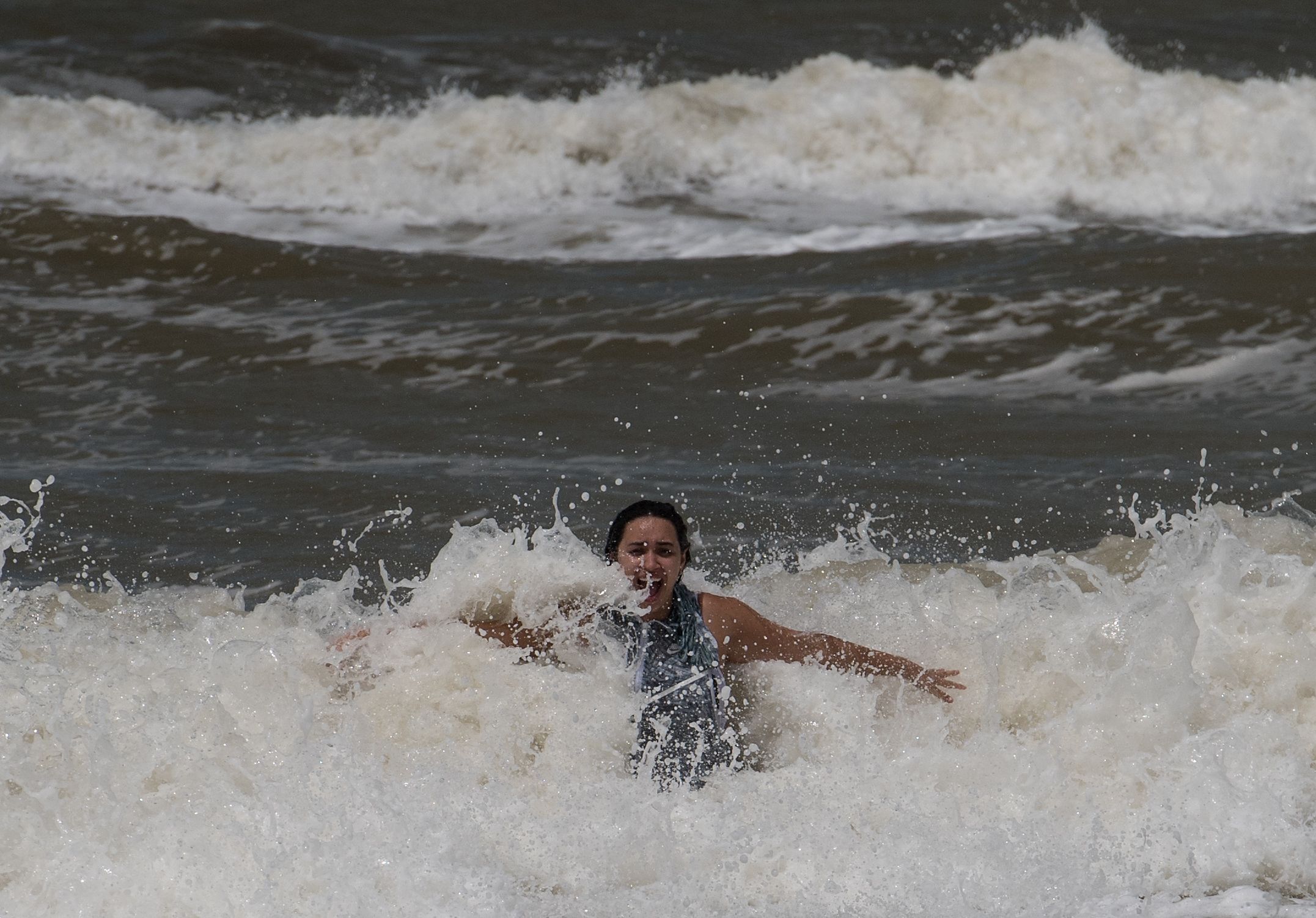 The most powerful storm ever recorded in the Atlantic is coming toward its end.
Having ploughed through several Caribbean islands and deluged Florida as a hurricane, Irma battered the states of South Carolina, Georgia and Alabama with heavy rain on Monday.
The storm has now been downgraded to a tropical depression and is expected to peter out in the coming days. But for the millions of people affected by Irma, it will take much longer to recover from what is predicted to be one of the costliest hurricanes in U.S. history.
Where is Irma going next?
According to the latest forecast from the Weather Prediction Center (WPC), issued at 5 a.m. EDT on Tuesday, Irma is situated around 65 miles southwest of Atlanta, the Georgia state capital. The storm is now technically a post-tropical cyclone or tropical depression—one with wind speeds at 38 miles per hour or less—and is moving northwest at a speed of 10 mph.
Irma is expected to approach the Tennessee Valley on Tuesday afternoon, moving westward and bringing heavy rainfall and strong winds to Alabama, Tennessee and eastern Mississippi.
Does Irma still pose a threat?
Yes. While all storm surge warnings and tropical storm warnings were discontinued on Monday night, the WPC has warned that a risk of flash flooding remains, with isolated rainfall of up to 5 inches predicted for parts of South Carolina and North Carolina. Heavy rainfall is also expected in parts of Mississippi, Alabama, Arkansas and Kentucky, while overloaded rivers are likely to continue flooding across much of Florida, as well as in Georgia and eastern Alabama.
What are the state governments doing?
Georgia Governor Nathan Deal urged residents on Monday to remain sheltered until the storm had definitively passed. State authorities have also urged evacuees from Florida, who sought shelter in Georgia as Irma battered their home state, to wait for the green light before emptying out onto the roads to return home.
Related: Georgia and South Carolina report deaths as Irma rages across the U.S.
President Donald Trump has declared a state of emergency in Alabama and ordered federal assistance to the state, according to a White House statement on Monday. Governor Kay Ivey ordered certain state offices and buildings to close on Monday, while the state's emergency operations plan and National Guard had been activated since Saturday.
What's the scale of the destruction?
The U.S. death toll for Irma has increased to 11 people after three deaths were reported in Georgia and one in South Carolina. At least seven people were killed in Florida by the storm, which made landfall in Florida as a Category 4 hurricane on Sunday. Across the Caribbean, more than 30 people were killed by Irma, including 10 in Cuba, state authorities announced on Monday.
As the storm has battered power lines, millions of customers have been left without electricity. Florida is the worst-affected state, with 5.7 million customers currently without electricity, according to FloridaDisaster.org. That is almost half of all power accounts in the state.
How long will the recovery take?
Officials are predicting a long road to recovery for the states affected by Irma, particularly Florida. The damage in Florida is actually less than some insurers predicted—most put it in the range of tens of billions of dollars, rather than the hundreds of billions that many feared—as the storm skirted around some of the state's most densely populated areas, such as Miami.
Florida Governor Rick Scott, who flew over the Florida Keys on Monday, said he "didn't see the damage I thought I would see" and that storm surges had not been as bad as expected. But Scott emphasized that returning the millions of Floridians evacuated to their homes would be a long process. "I just hope everybody survived.... It's horrible what we saw. Especially for the [Florida] Keys, it's going to be a long road," said Scott, according to the Associated Press.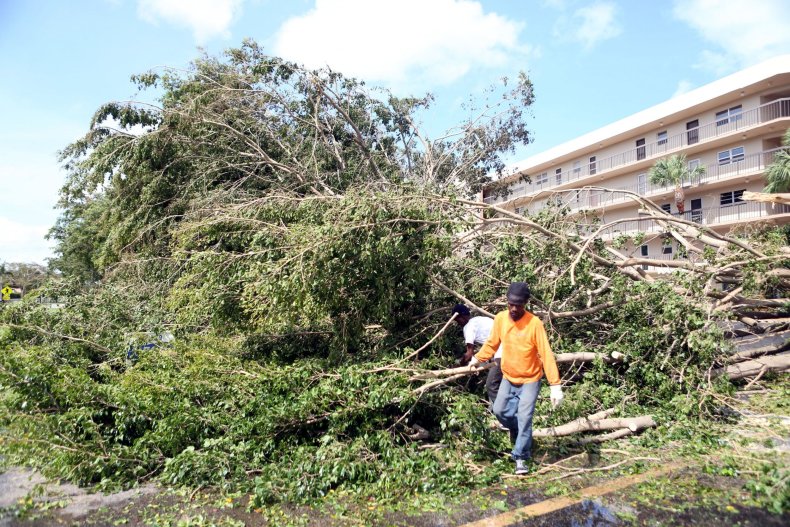 Some of the Caribbean islands hit by Irma have been largely destroyed. The prime minister of Antigua and Barbuda said 90 percent of buildings and vehicles on Barbuda were damaged; on the French side of St. Martin, 70 percent of the beds at the main hospital were left heavily damaged; and officials in two of the U.S. Virgin Islands, St. Thomas and St. John, are encouraging families to send children to school on another island, St. Croix, while educational facilities are closed indefinitely, according to local media.
Richard Branson, the chief executive of Virgin, has called for a Marshall Plan to help the region recover from the devastation of Irma. The Marshall Plan was a U.S. initiative to rebuild Western Europe at the conclusion of World War II, which saw Washington give over $12 billion to aid Europe's recovery.