Trump's White House Has Evangelicals 'On Speed Dial,' Says Activist Who Prayed Over President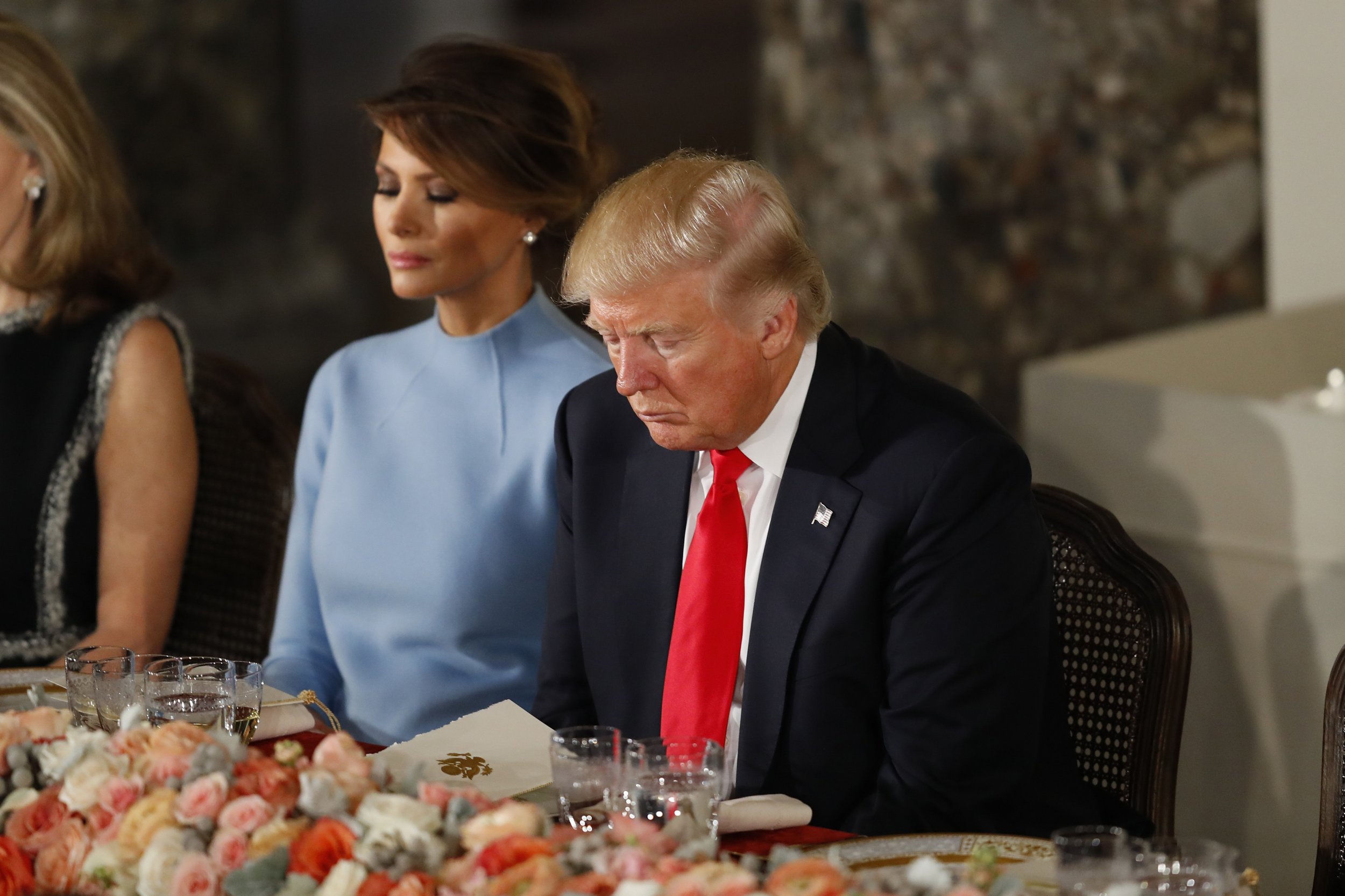 Evangelical Christians have unprecedented access to President Donald Trump's White House and are "on speed dial" with the administration, according to an activist who prayed over the president in the Oval Office.
The evangelical community overwhelmingly backed the Republican in November's election, and Trump has been quick to repay it. The president has signed an executive order on religious liberty and cut funding to abortion providers overseas.
Now, it appears that the president is rewarding one of his most important support bases with a hotline to the White House and some of the most senior officials in the administration.
A photo emerged last week of a meeting between over 20 evangelical leaders and Trump, along with Vice-President Mike Pence, in the Oval Office. In the photo, Trump has his head bowed and several people have placed their hands on him in prayer; Pence is pictured with his eyes close, presumably praying.
Johnnie Moore, a Christian businessman and activist based in California, took the photo. Moore tells Newsweek that the occasion was an impromptu "time among friends" and that evangelicals feels like they can raise their concerns at the highest level in this administration—a contrast to the situation under former President Barack Obama.
"I couldn't get the Obama administration to do anything. They denied a visa to an Iraqi nun that was petitioned to testify in front of our Congress, and I took it all up the chain to the State Department. It was a fight every step of the way and the White House was trying to block it and it was just crazy," says Moore, a former senior vice president for communications at Liberty University, the largest evangelical Christian college in the U.S. and the venue for a commencement speech by President Trump in May.
(The nun in question was Diana Momeka, whose visa to testify before a congressional hearing on the persecution of religious minorities by the Islamic State militant group (ISIS) was initially denied by the State Department in 2015, but was later granted.)
But things have changed under Trump, he says. "It's a totally different time now. They're not only on our speed dial, we're on their speed dial. In my opinion, it's good for America," says Moore.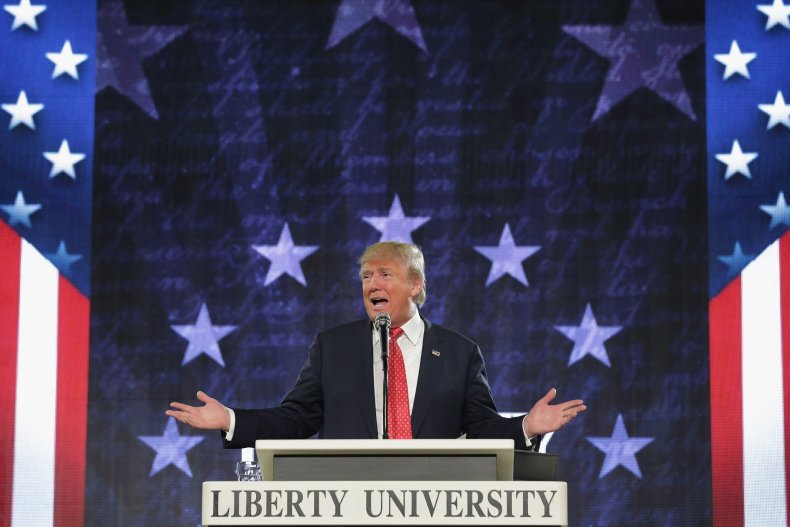 Moore is a member of a board of evangelical advisers—in addition to Trump's board of Catholic advisers—first convened by Trump during the presidential campaign in June 2016. The evangelist says that members of the board are on first-name terms with many in Trump's inner circle, including Jared Kushner, the president's son in law.
"A number of us...communicate with Jared Kushner every other day, and, back during the campaign, he was our principal point of contact and in many ways still is," says Moore.
With Trump in the Oval Office, evangelicals have a direct line of communication to express concerns about policy, says Moore. "We have an open relationship with the White House, we can and do express those reservations," he says. "There's been specific instances when things have been changed. You win some, you lose some, but we're part of a conversation."
Evangelical Protestants form the largest single religious demographic in the United States and, in the 2016 election, were the biggest backers of Trump among faith groups. Eighty-one percent of white evangelical (or born-again) Christians voted for Trump, according to a Pew Research Center poll released the day after the election. (The poll did not give a breakdown of evangelical votes by race, and 24 percent of U.S. evangelicals are non-white.)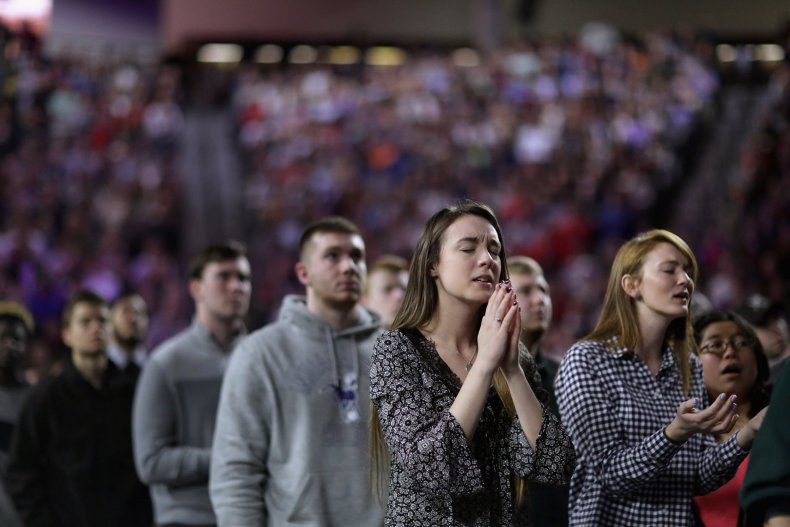 This support has continued throughout Trump's first six months in office, according to Paul Djupe, an associate professor at Denison University who specializes in religion and politics. Djupe says he has collected data in recent months that shows that aside from traditional hot-button issues for evangelicals like abortion and religious liberty, the community has backed Trump through the scandals his administration has weathered. For example, evangelicals mostly supported Trump's decision to fire ex-FBI director James Comey and do not believe that the multiple investigations into alleged collusion between Trump's campaign and Russia will uncover any wrongdoing, says Djupe.
"Evangelicals, really, from the beginning of Trump's campaign, have been working in symbiosis with the administration. They clearly have their own interests but they are all aboard the Trump train," says Djupe.
Despite the U.S. Constitution embodying a separation of church and state, religion has long played a prominent role in American political life. This has included various religious groups gaining access to the White House, and specifically the president. Most notably, Billy Graham, the famous Southern Baptist Convention televangelist, has held personal audiences with 12 consecutive presidents from Harry Truman to Barack Obama. (His son, Franklin Graham, read scripture at Trump's inauguration.)
Other presidents have been upfront in courting the so-called Christian right. In a famous speech to evangelicals in Dallas in 1980, then Republican candidate Ronald Reagan said : "I know you can't endorse me. But I only brought that up because I want you to know that I endorse you and what you are doing." (Reagan's comment was likely a reference to the Johnson Amendment, a 1954 tax provision that prohibits all non-profit organizations, including churches, from endorsing or opposing political candidates. Trump's executive order on religious liberty was aimed partly at loosening the restrictions imposed by the amendment.)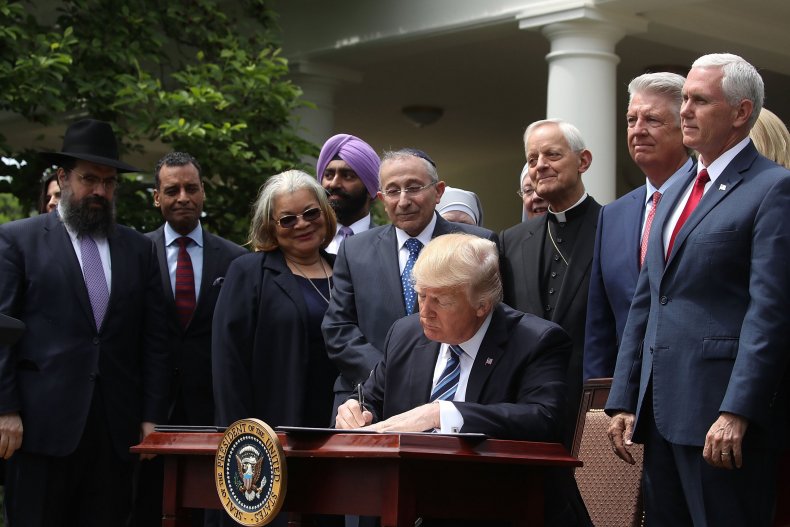 Given their steadfast support for Trump, it is unsurprising that evangelicals have received greater access to the president than other religious groups in his first few months in office, says Jacob Neiheisel, a political scientist at the University of Buffalo.
"Access doesn't always translate into policy victories, however, and it remains to be seen as to whether the chance that evangelical leaders took on Trump is going to help them gain back lost ground on the moral issues that matter to them," says Neiheisel.
If Trump's first half-year in office are anything to go by, evangelicals can look forward to a privileged status during the declared Presbyterian's time in office. His nomination of Neil Gorsuch—an ultra-conservative jurist feted by the Christian right—was the pinnacle so far, but Trump has also signalled his fondness for the group in smaller ways, such as giving two interviews to the Christian Broadcasting Network since taking office in January.
And according to Moore, that means evangelical priorities may dovetail more and more closely with government priorities, to the detriment of opponents of the conservative religious right. "I understand why people on the left are getting very, very nervous. They should be, frankly."