Husband With 'No Savings' Blasted for Secretly Quitting $122K-a-Year Job
Not discussing a huge financial decision with a spouse or partner is likely to cause problems, and so it is proving for one couple whose story is attracting attention online.
In a post entitled "D'h [darling husband] just quit 100k job no discussion!" on the Mumsnet group Am I Being Unreasonable, user Lochnessgiraffe describes a deeply frustrating situation.
"WTF. I know that he hates it but he's got nothing to go to. We stupidly have no savings as we've just moved house. I'm sure he'll find something but he just announced it over coffee. Arghh!"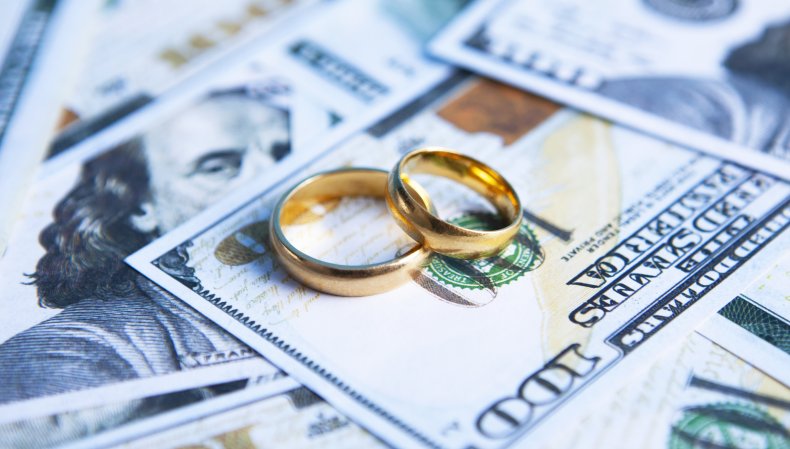 Financial Infidelity
Infidelity is often touted as the main cause of tension and break up among couples, but this also includes financial infidelity.
A study by the American Institute of Certified Public Accountants has found that nearly half of American couples experiencing financial tensions say it's had a negative impact on intimacy with their partner, and interestingly, this is more often an issue for men than woman.
The study, from 2021, also found that seven in 10 married or cohabiting Americans have had a disagreement with their partner about finances in the past year, not surprising during a global pandemic where jobs were lost and hours were cut.
The top five financial disputes, as discovered in the study, are:
Needs versus wants – 36 percent
Spending priorities – 28 percent
Making purchases without discussing them first – 22 percent
Paying off debt – 21 percent
Saving for larger purchases – 19 percent
Dramatically, the study also found that two in five Americans who are married or living with their partner (41 percent) would be at least somewhat likely to end their relationship if they discovered their partner was dishonest with them about their finances.
Is She Being Unreasonable?
According to the voting system on the site, 18 percent believe she is being unreasonable, while 82 percent do not, with one person commenting, "Yeah that would piss me off too. How strange to just quit and not speak to your partner first!
I also understand he is his own person and doesn't have to work where he doesn't want to but once in a couple where you share finances, this absolutely needs to be discussed."
The original poster later added: "He's been there six months and it wasn't the right fit. I knew he wanted to quit but thought he'd find somewhere else first," leading some people to suggest that he didn't pass his six-month probation but isn't being honest about it.
"It looks like he failed his six-month probation," replied one user. "Normal professionals do not just quit a £100k job when they don't have another job lined up are in a relationship and have financial commitments. If he has genuinely resigned, which I doubt, this is absolutely something that should be discussed within a relationship."
Another agreed: "So he wasn't passed on his 6m probation then? Was it a sales job? That's very common. And 'not the right cultural fit' is the reason given every time. I've seen it from the sidelines at the company I work for at least eight times in three years. They normally bounce back pretty quickly somewhere else if that's any consolation."
Do you have a similar monetary dilemma? Let us know via life@newsweek.com. We can ask experts for advice, and your story could be featured on Newsweek.