Husband Refuses Wife Credit Card for Maternity Clothes, Sparking Debate
A husband has asked the internet if he is wrong for denying his pregnant wife a credit card to buy maternity clothes, due to their dire financial situation.
Posting under the username u/ggdruknbvggiiik, the anonymous husband shared his story Thursday in the popular Reddit forum "Am I the A**hole." His query has garnered 8,700 votes and thousands of opinionated responses.
The original poster (OP) explained that his wife was 28 weeks pregnant and consigned to bed rest, due to pregnancy complications. Conditions that may require bed rest during pregnancy include high blood pressure, vaginal bleeding and a risk of premature labor, according to the American Pregnancy Association.
The couple was struggling with finances, the OP said. His wife had worked in software before her complications and said she could not work from home. He worked full-time as a clerk at a law firm, but took on a second job at a garage while juggling the household chores.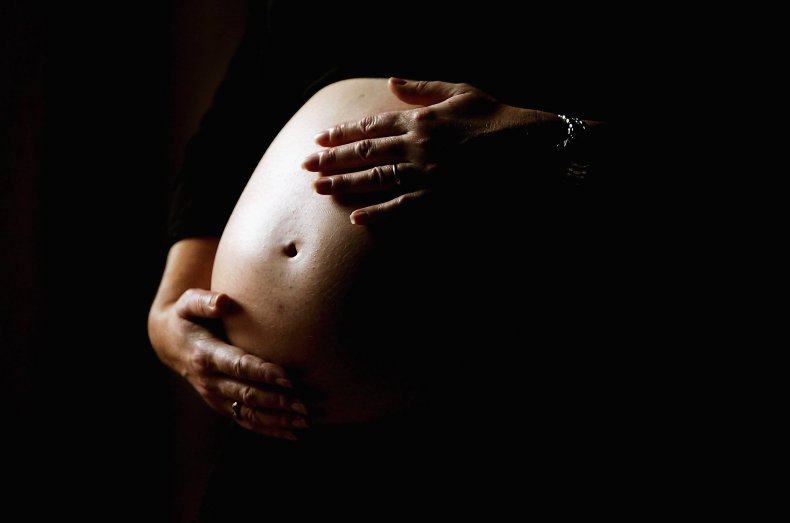 "I've been cost cutting almost everywhere except bare necessities," the OP said, adding that they had just $150 in their joint account.
The day before, the wife asked for the OP's credit card to buy maternity clothes. He replied that she already had four sets of custom-made maternity clothes—the only kind she would wear—and offered her some of his old clothes from their attic. However, the wife did not respond well.
"She started crying and said that I'm being cheap by not letting her use the credit card even for clothes," the OP said. "I told her that expensive maternity clothes are not a necessity when I've been waiting to buy myself a new pair of prescription glasses for almost 3 months now even though mine are broken."
He added, "My wife has been ignoring me since then. AITA [Am I the a**hole]?"
The question ignited fierce debate among Reddit users.
Some respondents argued he was uncaring toward his wife, while she suffered from complications on top of the typical stress of pregnancy.
"You do realize that your wife is pregnant right?" asked one user. "And that she is growing at a fast rate, because of the growing baby inside her... Giving her your fat hand-me-downs is beyond insensitive."
"Imagine being stuck in bed carrying this man's seed and he can't even buy you an outfit," said another scathing comment. "After I dropped his seed, we'd be in court."
Other readers argued that the man's wife should adjust her priorities.
"Your wife sounds entitled," said one supporter of the OP. "The only thing that can reasonably be justified on the credit card is glasses and absolute necessities for the baby."
However, the dominant concern that floated to the top of the discussion did not deal with the wife's clothes or the husband's credit card, but with the unborn child.
"How are you two planning to afford the baby?" asked the top comment, which received over 24,000 votes.
The OP clarified that it was an "accidental conception." Although he did not specify where the couple lives, unplanned pregnancies are remarkably widespread in the U.S. Women reported that 45 percent of pregnancies were unintended in 2011, according to the CDC. That figure rose to 75 percent among teens aged 15 to 19.
The option of abortion to avoid unplanned parenthood may soon be tossed out in many states. Last week, a leaked Supreme Court opinion revealed that the Court was poised to overturn Roe v. Wade, which gives women the constitutional right to an abortion.
If the Court's majority draft opinion becomes final, it is estimated that 13 states would immediately ban abortion, followed by others in subsequent months. As a result, the country may be divided into "abortion deserts" and "abortion havens."
Newsweek reached out to u/ggdruknbvggiiik for comment.