The Hypocrisy of Impeachment: How Lawmakers' Stances on Ousting a President Changed From Clinton to Trump
For dozens of members of Congress, this is déjà vu.
House Democrats are moving swiftly in their impeachment inquiry of President Donald Trump. As they do so, longtime Washington lawmakers have receded into their partisan corners, determined to convince the American people why now—and not decades ago—they're right about whether a sitting president might need to be removed from office.
This time around, Democrats say the president has crossed the line and has committed impeachable offenses by pressuring a foreign leader to investigate a political opponent. Trump pressured Ukrainian President Volodymyr Zelensky in a July phone call to investigate former Vice President Joe Biden and his son for potential corruption, while invoking the names of his personal attorney Rudy Giuliani and Attorney General William Barr, in addition to withholding hundreds of billions of dollars in foreign military aid at the same time.
Last time around, in the late 1990s, Republicans impeached President Bill Clinton following independent counsel Ken Starr's investigation for lying under oath and obstructing justice when trying to prevent his affair with White House intern Monica Lewinsky from coming to light.
Clinton, although impeached by the Republican-led House, was acquitted by the GOP-controlled Senate, a sign that many Republican senators didn't believe the situation amounted to impeachment. Democrats accused their GOP colleagues of conducting partisan proceedings.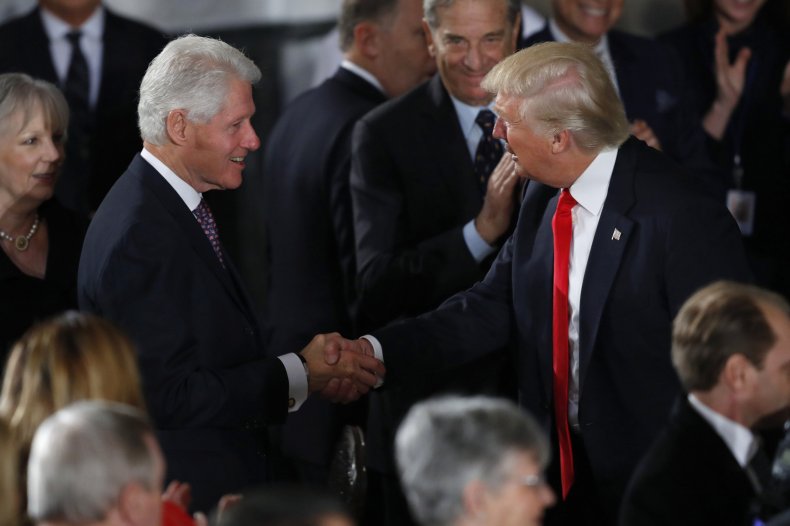 Now, as they did then, lawmakers from both sides of the aisle are accusing their counterparts of playing politics with impeachment. But their arguments aren't once what they were.
Below are several prominent lawmakers' comments—all of whom have served on Capitol Hill for decades now—from their time serving during Clinton's impeachment process vs. Trump's impeachment process.
House Speaker Nancy Pelosi (D-Calif.)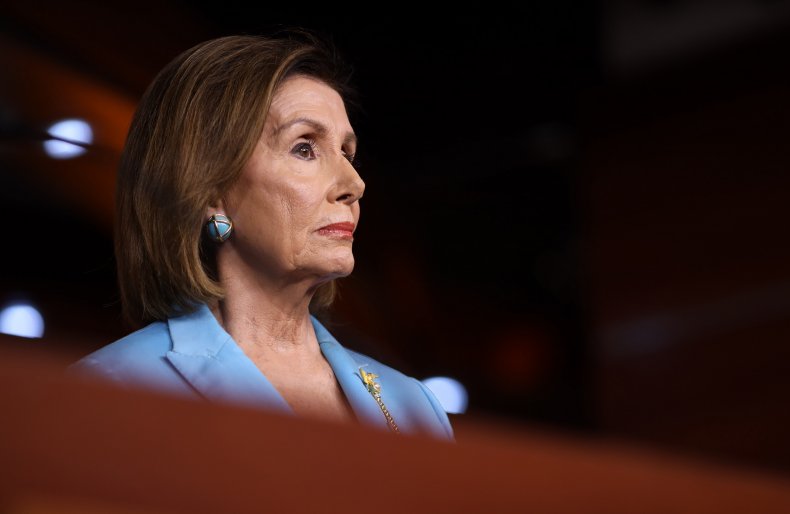 House floor, December 18, 1998: "Today the Republican majority is not judging the President Clinton with fairness but impeaching him with the vengeance... We are here today, because the Republicans in the House are paralyzed with hatred of President Clinton. And until the Republicans free themselves of this hatred our country will suffer."
Press conference, Wednesday: "We see the actions of this president being an assault on the Constitution... This is sad. We have to be prayerful. We have to be worthy of the Constitution as we go forward. We have to be fair to the president, and this is why it is an inquiry and not an impeachment. We have to give the president his chance to exonerate himself, why he thinks what he did was 'perfect.'
In May at a press conference, she labeled the Trump administration's stonewalling of their congressional probes as "beneath the dignity of the presidency of the United States: in defiance of our Constitution."
Senate Majority Leader Mitch McConnell (R-KY)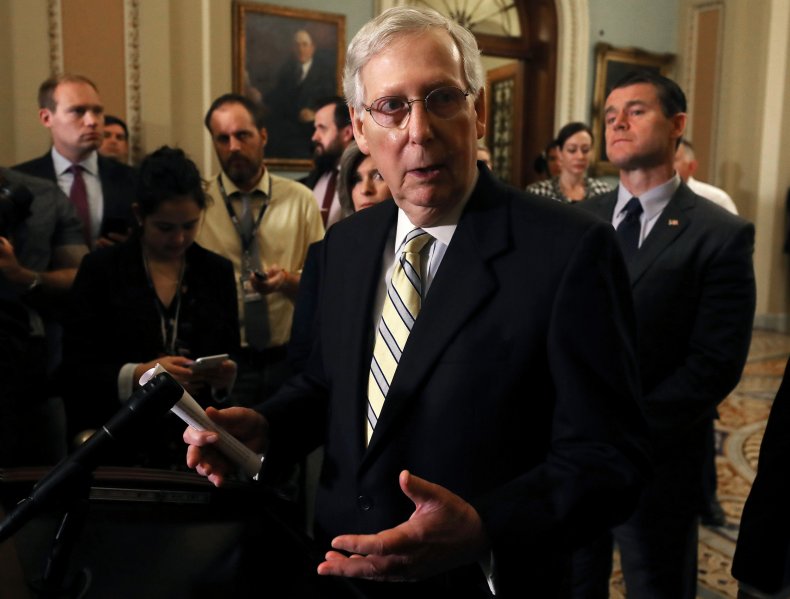 Senate floor, February 12, 1998: "The character assassination against the court-appointed independent prosecutor [Ken Starr] is authorized and approved by the president of the United States, and it should stop... The allegations are grave, the investigation is legitimate and ascertaining the truth, the whole truth and nothing but the unqualified, unevasive truth is absolutely critical."
Senate floor as majority leader, September 25: "House Democrats have been indulging their impeachment obsession for nearly three years now: a never-ending impeachment parade in search of a rationale... This has been an ongoing project for House Democrats and since practically the moment Secretary Clinton lost the election."
Senate Minority Leader Chuck Schumer (D-NY)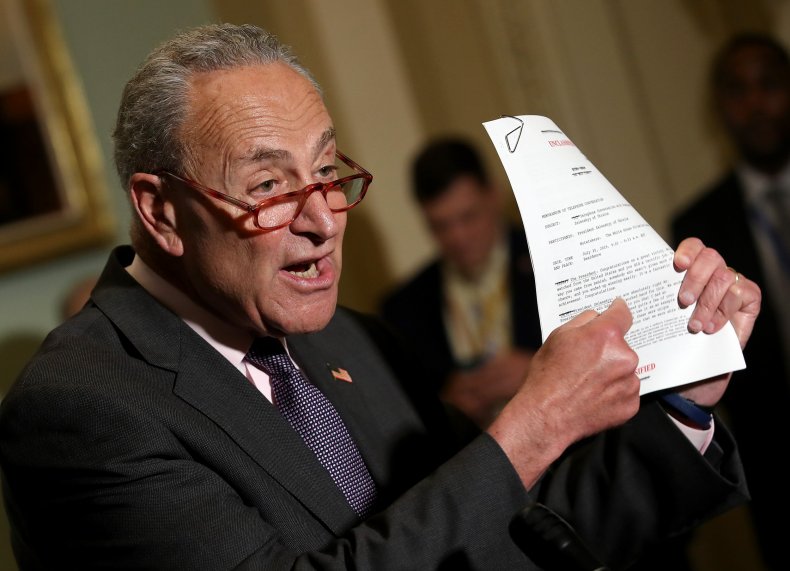 House Judiciary Committee impeachment hearing as a representative, December 10, 1998: "Several weeks ago, the notion that we would be on the verge of actually using the hammer of impeachment to remove the president for just the third time in 200 years was unthinkable... The actions that we take tomorrow far transcend the conduct of Bill Clinton and will have profound consequences on the future of this country."
"If we vote articles of impeachment, I fear that we will be setting a precedent that would seriously weaken the office of the presidency... We will be substantially lowering the bar for removing a sitting president so that we will be in danger for all too frequently investigating presidents and seeking to remove them from office. What would we be removing him for? Sex and lying about sex."
Senate floor as minority leader, September 25: "If we don't reckon with President Trump's persistent transgressions, the very foundation of this great republic is at risk... The president's conduct made an impeachment inquiry unavoidable... History will judge if each of us acted as a solemn major of democracy who placed fidelity to the Constitution and our system of government above the narrow considerations of partisan politics."
House Judiciary Committee Chairman Jerrold Nadler (D-NY)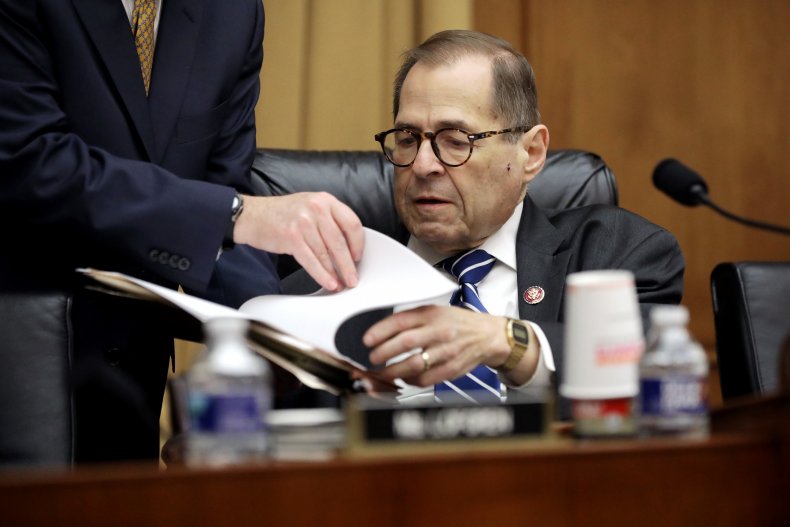 Anti-impeachment rally as Judiciary member, December 17, 1998: "The impeachment of a president is an undoing of a national election. And one of the reasons we all feel so angry about what they are doing, is that they are ripping asunder our votes. They are telling us that our votes don't count and that the election must be set aside... Impeaching a president when you have not got a broad consensus of the American public, a broad agreement of almost everybody, that this fellow has got to go because he's a clear and present danger to our liberty and to our Constitution. Without that, you cannot impeach a president, because to do so is to call into question the legitimacy of all our political institutions and to make this the most divisive thing in American public life since the war in Vietnam."
WNYC radio interview as chairman, September 16, 2019: "Personally, I think the president ought to be impeached. Impeachment is imperative, not because he's going to be removed from office—the Senate won't do that—but because we have to vindicate the Constitution."
"We have to show that this kind of behavior—trashing the Constitution, trashing all the norms which guarantee democratic government, aggrandizing power to the presidency and destroying the separation of powers and thereby leading the president to become more and more of a tyrant cannot be tolerated. And it cannot be normalized. We have to make sure the next president or the one after him or her knows there's a real penalty to be paid."
Senate Judiciary Committee Chairman Lindsey Graham (R-SC) and Clinton impeachment trial manager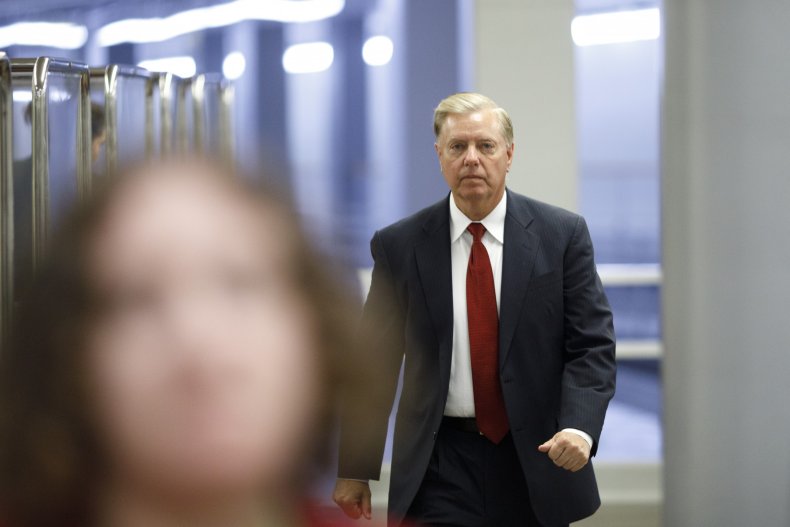 House floor as a representative, January 16, 1999: "You don't even have to be convicted of a crime to lose your job in this constitutional republic if this body determines that your conduct as a public official is clearly out of bounds in your role. Impeachment is not about punishment. Impeachment is about cleansing the office. Impeachment is about restoring honor and integrity to the office."
CBS's Face the Nation as chairman, Sunday: "This seems, to me, like a political setup. It's all hearsay... Republicans believe this president is being persecuted. They don't love Donald Trump and the way he does business. They like what he does, but they believe he's being persecuted. They believe that everybody's out to get him and I believe as to this complaint it smells."
"I think Mueller did a good job for the country and there was nothing there. I think this whole thing is a sham. I can't believe we're talking about impeaching the president based on an accusation which is hearsay."
Former Vice President Joe Biden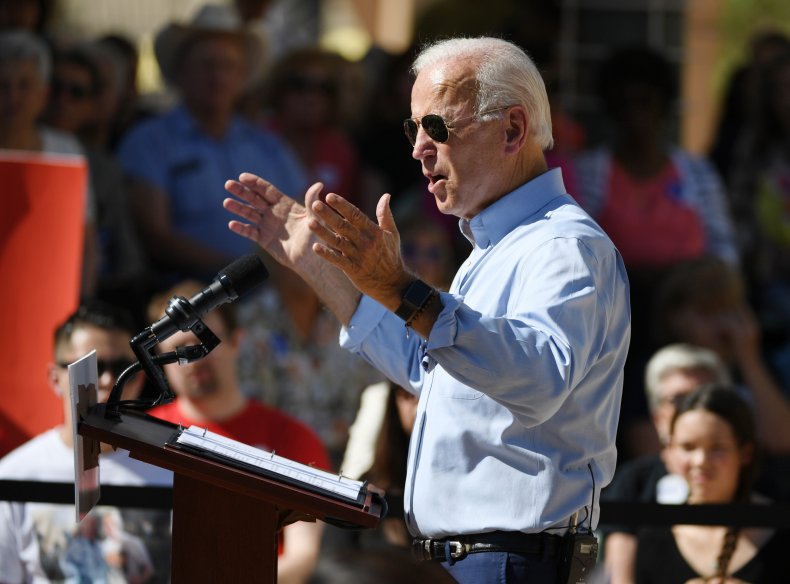 Then a Delaware senator, press conference at National Press, November 18, 1998: "The American people don't think they've made a mistake by electing Bill Clinton. We in Congress had better be very careful before we upset their decision and make darn sure we are able to convince them if we decide to upset their decision that our decision to impeach him was based on principle and not politics."
Now, a Democratic presidential candidate, press conference, September 24: "Pressuring the leader of another nation to investigate a political opponent—to help win his election is not the conduct of an American President... If we allow a president to get away with shredding the United States Constitution—that will last forever... If the president does not comply—if he continues to obstruct Congress and flout the law—Donald Trump will leave Congress no choice but to initiate impeachment... That would be a tragedy. But a tragedy of the president's own making."
Sen. Chuck Grassley (R-Iowa), chairman of the Finance Committee.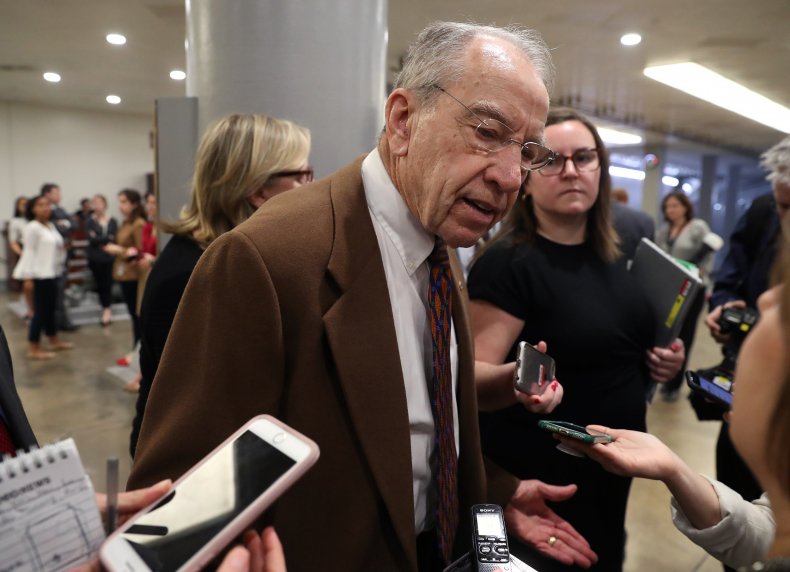 Senate's closed deliberations on Clinton's articles of impeachment, congressional record, February 12, 1999: "Some say that this impeachment effort is part of a right-wing conspiracy, it is a Republican plot to get a Democratic president. We are here because the president did wrongful acts and he admits to that... The true tragedy in this case is the collapse of the president's moral authority. Is it now okay to lie because the president does it?"
"Another abuse of power: The full powers of the White House were on lease to stonewall the process and to attack the credibility of those who investigated him."
Statement, September 24: Democrats have been searching for any reason to impeach President Trump since his inauguration because they couldn't accept the results of the 2016 election.
Statement, September 25: "Speaker Pelosi announced an impeachment inquiry even before seeing the call transcript or hearing from the alleged whistleblower or the director of national intelligence. That says all anyone needs to know about the legitimacy of the Democrats' impeachment inquiry: impeach now, facts later."
Rep. Sheila Jackson Lee (D-TX), Judiciary Committee member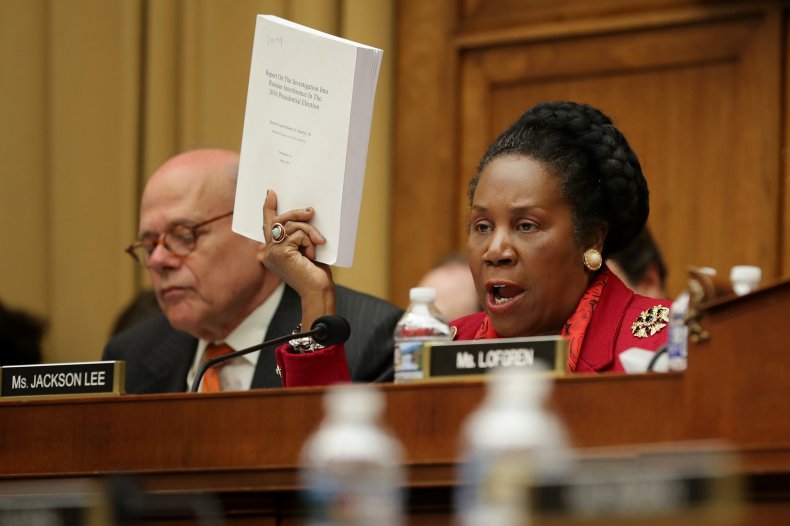 House floor, December 18, 1998: "Impeachment, Mr. Speaker, is final. It is nonappealable. And the Constitution is the only arbiter of that process... Impeachment is for treason, bribery and other high crimes and misdemeanors. This president did not commit impeachable offenses under our Constitution, and today, with such a vote, these chambers will become the incinerator of the Constitution. There is no fairness in this process, there is no justice and there is no dignity."
Speaking to reporters, September 24: "The consensus is obvious: The president asked a sovereign nation to help him with his campaign. He violated the law. It really crosses the line... We are at a moment in history that is extremely serious... This is not what you come to congress for, you come to Congress to do the bidding of the American people. But you also come to Congress to uphold the rules of law and the Constitution."
Rep. Steve Chabot (R-Ohio), Judiciary Committee member and Clinton impeachment trial manager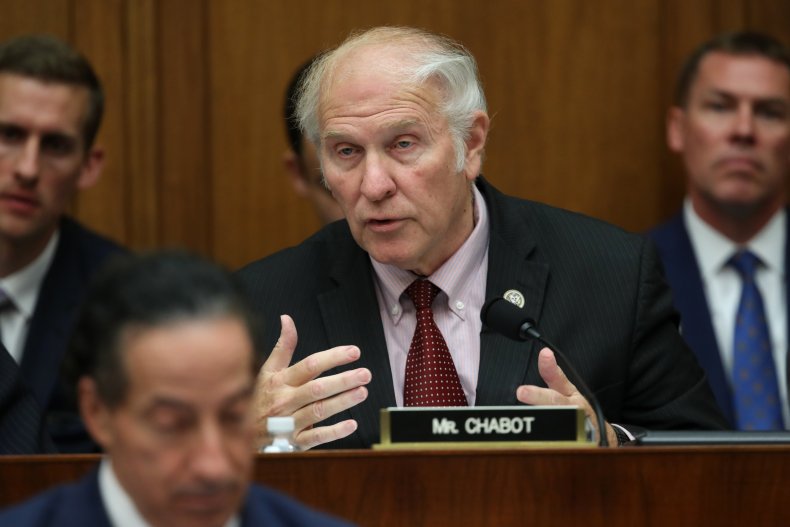 Judiciary Committee hearing December 10, 1998: "I've not reached this decision lightly. I've done my share of soul-searching, I've listened carefully to the views of my constituents and I've reviewed the evidence in excruciating detail. I've been guided by our Constitution. In the end, the appropriate course is clear: impeachment. That is regrettably our only option. The argument has been made by the president's defenders that voting for articles of impeachment would set a terrible precedent. I respectfully disagree."
"To the contrary, burying our heads in the sand and refusing to acknowledge the gravity of the president's crimes would set a far more dangerous precedent."
Judiciary Committee hearing, September 12: "[Democrats] lack the facts and they know it. [Judiciary Democrats] know that most Democrats hate this president. They've decided that he's guilty, regardless of what the facts say. And so, instead, the [Democrats] feel no choice but to investigate, and investigate and investigate—until they find something that looks like a crime."