'I Discovered My High School Best Friend Was My Missing Sister'
My earliest memory of Zephany is from when I was around four or five-years-old. My parents told me I had a missing sister. She had only been alive for three days when she was abducted from Groote Schuur Hospital in Cape Town, South Africa in 1997.
Throughout my childhood my parents spoke about my sister all the time. They wondered what she was doing now? Whether she was safe and loved? Whether she was being mistreated by the person who had taken her? I'd seen stories on the news about missing kids who never came home. So when I was younger, I always thought the worst must have happened to her.
Honestly, my childhood wasn't easy. The things you do as a young child, like playing with your friends, chucking the ball outside or going to play with your neighbors, I just wasn't allowed to do. I couldn't be outdoors alone for more than ten minutes without my parents coming to look for me.
We threw birthday parties for Zephany every year, but it wasn't until I went to high school I properly started to think about her. I thought about her everyday. I don't know what changed, I just had this feeling in my heart that maybe she was somewhere nearby.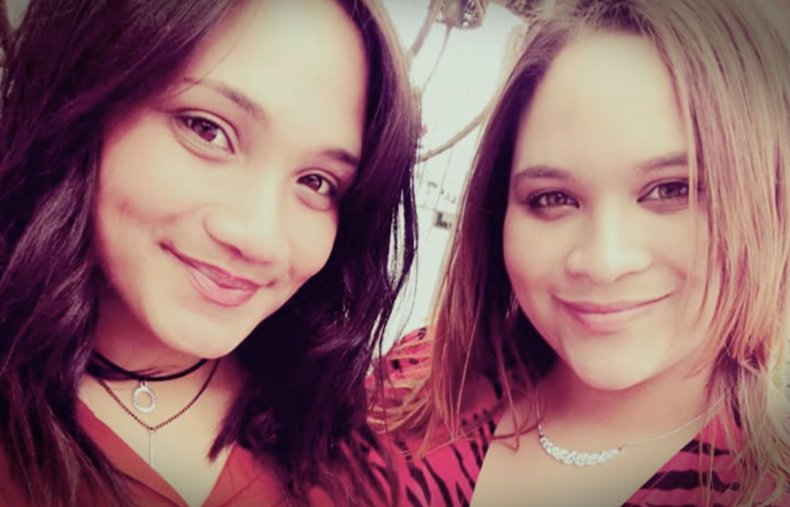 The first time I heard about Miché Solomon I was in English class in 2014. My teacher approached me and said I looked exactly like another student. I asked how old she was, and he told me she was 17, which was the same age my sister would have been at the time.
One day I left my technology class and everyone was being rowdy in the hallway. Students started shouting: "Look, there are the girls who look like each other!"
I turned around and looked at Miché's face. At the same time we both said: "Why is everyone saying you look like me!" Then we both laughed. I felt so weird. I had this feeling in my stomach, even now I still get that nervous feeling.
The day after we met, I was sitting on the grass. Miché came up to me and asked if I wanted to hang out with her. I was only 14. I was a baby in high school and a 17-year-old wanted to chill with me? I thought it would be cool, so I said okay.
From there our relationship grew. We ate lunch together everyday and she waited for me outside the school gates each morning. We got closer and closer. She said she would look after me and wouldn't let anyone pick on me. When she found out about my missing sister she said: "I'll be your big sister for now."
One day I asked her to show me pictures of her parents. When she showed me I was stunned. "Your parents don't look like you", I told her. "Oh, yeah. Lots of people tell me that," she replied. There was no resemblance at all, I thought. Their complexions, their hair, their noses, their eyes—everything was different.
That's when I realized I had to speak to my parents about this. I had this feeling in my stomach. When I told my dad about this girl who looked like me he didn't take it seriously.
I planned for my dad to meet her after school, when he came to pick me up. When he met her, he asked her: "Why do you look like me? ''. But Miché couldn't see it, and shortly after they met we left.
Miché and I had known each other for around a year when we decided to leave our school sports day and go to a fast food restaurant. I already knew my dad was going to scold me for skipping school, but I decided to go anyway.
Some other kids told him I'd gone to get some food with my "double." He came to find us and sat down at our table. My dad asked to see a picture of Miché's parents. He said exactly the same thing as I did when I saw them. She joked that maybe she was adopted.
I had no idea my dad was investigating whether we might be related to Miché. I had no idea that he got the cops involved. Miché didn't know either, we were just getting on like two teenagers.
I can't remember the exact day everything changed, but I think it was a Wednesday. My dad was supposed to collect me from school but he never arrived. My auntie came instead. She said he was busy at work, but I was nervous. I felt like something was going to happen. Then I got home. I threw my bag down and the house phone rang.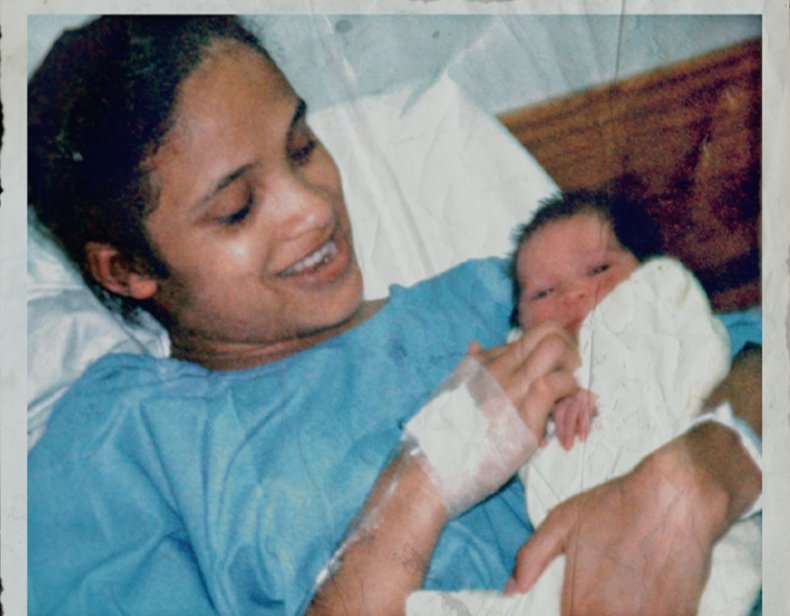 I answered it and it was Miché. I asked: "How did you get this number?" She said she wanted to tell me something but I wanted to know how she had found my home telephone number, because we normally spoke on our cell phones.
Then she said: "Daddy gave it to me. I'm your missing sister." She had taken a DNA test and the results showed she was a 99.9 percent match.
I couldn't believe it, Miché was Zephany. At that moment I didn't know how to feel, I was just really happy. Zephany wasn't dead. She was alive and she was healthy. I dropped the phone and jumped around in the house. I was so overwhelmed with happiness, love and warmth. Even now, I can't explain it properly.
At first I wasn't allowed to speak to Zephany. I think she went to a safe house. Then, after a couple of weeks she came to my home for a sleepover. My mom and dad were divorced at this point, but myself, Zepahany and my mother spoke all night. There wasn't a connection between her and my mother yet, because they had just met, but there was a bond between the two of us.
I was too young to attend court and Zephany and I weren't allowed to speak while the court case against Lavona Solomon was going on. After that we didn't contact each other for a while. I think she was confused, her emotions must have been all over the place. I left her to deal with it. I didn't want to overwhelm her or scare her off.
Around 2019, our relationship started growing and becoming stronger. Zephany began to spend more time with our parents and my siblings and saw we were good people. We don't see each other much, but our relationship is growing well.
When she came back, both of our lives changed. I wasn't the big sister anymore, Zephany is back now. I have to respect that she is part of the family. I can't deny her or push her aside, because she is still going through tough things. We both have our own children now, but we are both still trying to find ourselves.
Our relationship is still in the process of healing. We're trying to get there despite all the things that have happened in our lives.
Cassidy Nurse, 21, from South Africa features in the original Paramount+ documentary Girl, Taken which premieres on the streaming platform on Monday, July 25th
All views expressed in this article are the author's own.
As told to Monica Greep