Woman Says 'I Do' In Hospital Wedding Hours Before Breast Cancer Takes Her Life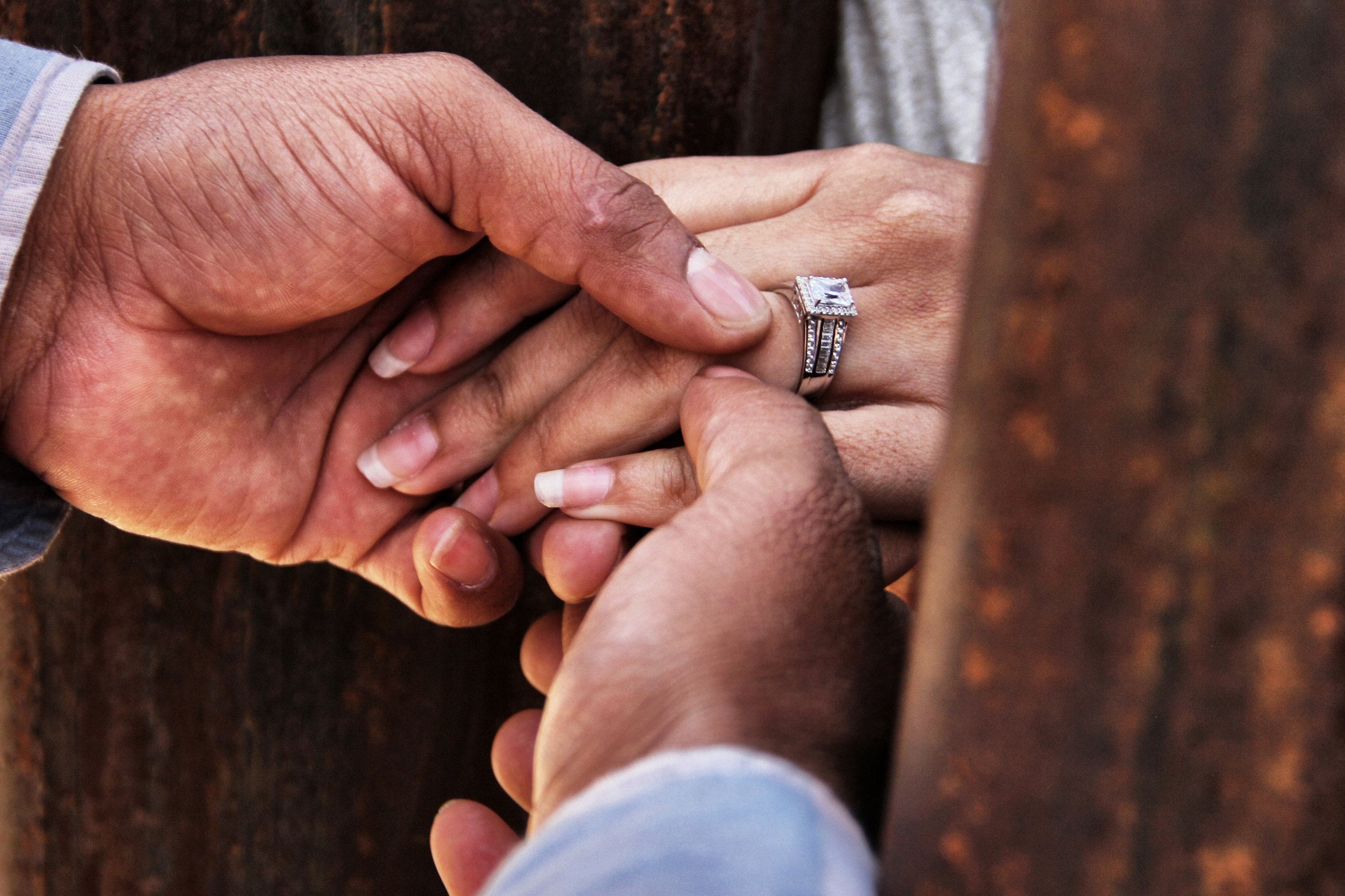 A young bride battling breast cancer didn't let the aggressive form of the disease get in the way of saying "I do." However, just hours after marrying the love of her life in a hospital wedding, she passed away.
On December 22, Heather Mosher and David Mosher vowed to a lifelong bond during a ceremony at St. Francis Hospital in Hartford, Connecticut, NBC reports. About 18 hours later, the following day, Heather's life was cut short. A viral photo of the couple shows them spending what would soon be their final moments together. David is seen standing at his wife's bedside in the hospital's chapel, as Heather—dressed in a white wedding gown with a bouquet in her lap—raises her arms to celebrate.
"It reminds me of someone who is crossing the finish line of a marathon or something," 35-year-old David Mosher, told CBS-affiliate WFSB. "Nobody thought she would've made it that far. She proved them all wrong and that's what that photo says to me."
Christina Karas—Heather's friend and bridesmaid—captured the photo after the couple exchanged vows, which ended up being her last words before the 31-year-old died.
"We were losing her as we were all standing there, thinking, to hold onto this, because this was the last she had to give," Karas told WFSB.
The couple met in a swing dance class in May 2015 and about a year and a half later, on December 23, David planned to propose. On that same day, the couple received life-changing news: a breast cancer diagnosis. But, this didn't stop David from carrying out his plan to propose. In fact, it went on just as he envisioned it with a horse carriage ride under the night sky.
"I left the plans as they were. I proposed to her," David told Inside Edition. "We had the toughest year of our life. She struggled with her cancer through the traditional chemotherapy."
Originally, they had planned to get married on December 30; however, her doctors warned David that it may be too late by then. Taking their advice, the wedding date was pushed ahead. On Saturday—the day the wedding was intended to be—David joined friends and family at the church they planned to say "I do" to celebrate the life of his wife during a funeral service.
"We had a great love," he said. "Don't take your love for granted because it could be taken away."