ICE Halts Fla. Center's Operations After Calls From Wasserman Schultz, Dems
U.S. Immigration and Customs Enforcement (ICE) will pause operations at a Florida immigration detention center, which is facing allegations of abuse, after a coalition of Florida lawmakers sent a February letter to Homeland Security Secretary Alejandro Mayorkas demanding its closure.
The Glades County Detention Center in Moore Haven, Florida, which is contracted for use by ICE, is the target of a litany of accusations regarding its treatment of detained migrants. The charges include routinely exposing the migrants to chemicals with severe health effects and employing guards who have been accused of racist abuse and sexual harassment.
"I applaud the Biden Administration's decision to stop sending immigrants to the Glades facility," Representative Debbie Wasserman Schultz, one of the letter's authors, told Newsweek in a statement.
"My Congressional colleagues and I pressed emphatically for months to have this facility shuttered, and while this stops just short of that, the controls I expect to be announced later today would take a very strong step towards ensuring that immigrants will no longer suffer at this site," she said.
Documentation gathered by a coalition of human rights groups, including the American Civil Liberties Union, described incidents of racist abuse. One Black woman said she was subjected to slurs, including "monkey," "lowlife" and "Porky Pig." A Somali man said multiple guards called him the n-word.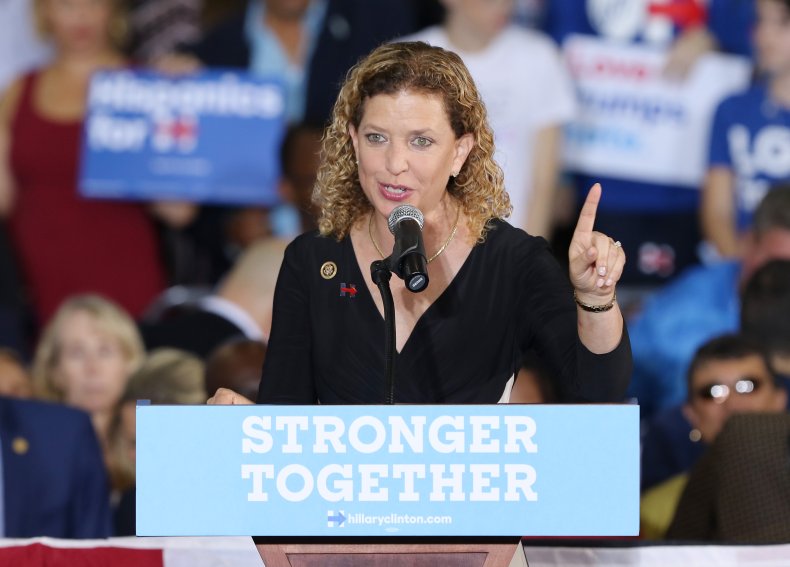 Individuals who allegedly came into contact with the chemicals used at the facility said they ended up coughing and feeling their "eyes burn." Some men reported being punched by guards. Women alleged that the facility's male guards entered bathrooms unannounced and watched them shower.
In their February 1 letter to Mayorkas, Wasserman Schultz and her Florida Democratic colleagues said that not only did the detention center permit abuse but it also drained governmental resources. The lawmakers wrote that although ICE paid the facility for 300 beds, it housed only about 30 occupants at the time the letter was sent.
Contacted by Newsweek for comment, ICE said in a statement, "In recent years, ICE has reduced its use of the Glades County Detention Center, in part due to persistent and ongoing concerns related to the provision of detainee medical care, and because the facility is of limited operational significance. Nevertheless, ICE has continued to pay for a minimum number of beds, many of which the agency has not and likely will not utilize.
The statement added, "The agency will not extend the guaranteed minimum beds provision of the agreement. Any future use of the facility will be dependent on fully addressing any conditions that do not meet detention standards."
An inspection on February 10 reported that Glades received an "acceptable rating," according to ICE documents. Nonetheless, its long-term fate remains uncertain, as the federal government has not ended the contract.
Wasserman Schultz said she would continue to monitor the situation and push for the detention center's closure if necessary.
"The long, disturbing record of inhumane treatment at this facility demands this move," she told Newsweek. "I will continue to closely monitor this contract and press for its complete termination if anything close to the abhorrent mistreatment persists."