ICE Refused to Carry Out White House Plan to Release Detained Immigrants Into Sanctuary Cities as Political Payback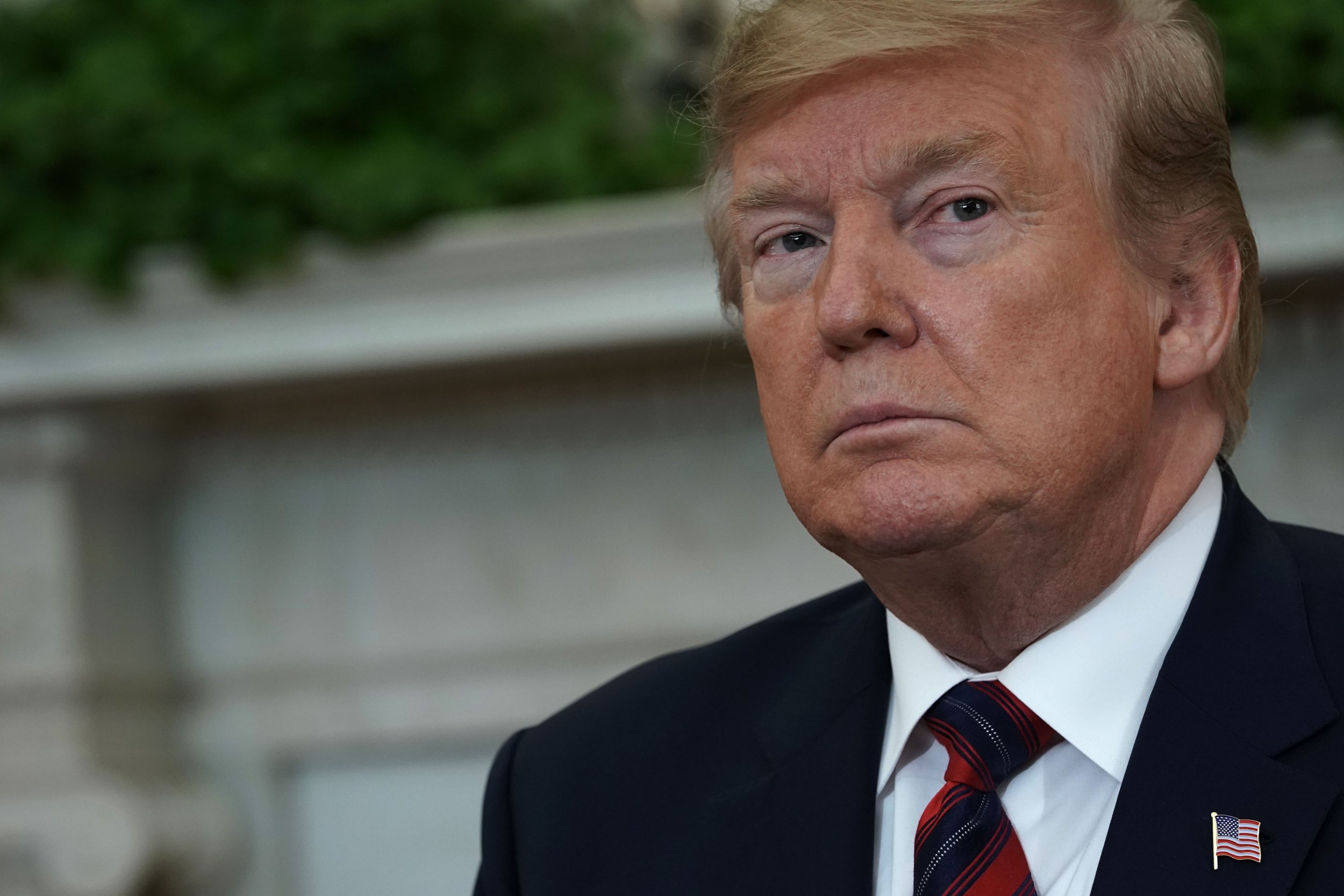 Immigration and Customs Enforcement officials reportedly rejected requests by President Donald Trump's White House to release apprehended migrants into America's "sanctuary cities" as revenge against Democrats for opposing for Trump's immigration policies, including funding for a border wall.
According to The Washington Post, citing Department of Homeland Security officials and emails that it reviewed, the White House twice suggested this to the DHS, first in November 2018 and again in February, but ICE rejected the plan, telling the White House there would be budgetary and liability concerns, and "PR risks as well."
According to The Post, the White House sought to release the detainees into "Democratic strongholds," including House Speaker Nancy Pelosi's district in California, saying it would both relieve pressure on ICE detention centers, as well as make a political point.
ICE and the White House did not respond immediately to Newsweek's requests for comment.
A DHS spokesperson told Reuters the plan was "a suggestion that was floated and rejected, which ended any further discussion." A White House official, in a statement to The New York Times, called the proposal a "nonstory," and said: "The administration's position is that we want to deport—not release—illegal aliens."
"The extent of this administration's cynicism and cruelty cannot be overstated," Ashley Etienne, Pelosi's communications director, said in a statement to The Post.
"Using human beings—including little children—as pawns in their warped game to perpetuate fear and demonize immigrants is despicable, and in some cases, criminal," the statement contnued.
"The American people have resoundingly rejected this administration's toxic anti-immigrant policies, and Democrats will continue to advance immigration policies that keep us safe and honor our values."
So-called sanctuary cities are local jurisdictions that limit their cooperation with federal authorities, such as ICE, in enforcing immiagration laws.
They are one of Trump's favorite attack targets, and his administration has worked to block federal funding for them.
Trump issued an executive order disqualifying sanctuary cities from obtaining certain federal grants, but in 2018 the courts ruled that this was unconstitutional overreach.
Trump is determined to build a large wall along the U.S.-Mexico border, and he declared a national emergency over the issue when Congress refused to authorize the $5.7 billion Trump wanted for the wall in its budget. Democrats argue the wall would be an ineffective and expensive, and that declaring a national emergency is nothing but a political gimmick over a crisis that does not exist.
Declaring a national emergency allows Trump to bypass Congress and redirect funds designated for other purposes, such as military construction. While the president has the authority to declare a national emergency, whether the situation at the border constitutes one remains a question, and it is already facing several court challenges.