ICE 'Will Not Be Deterred by Threats' From 'Abolish ICE' Movement, New Acting Director Says
The U.S. Immigration and Customs Enforcement agency's recently appointed Acting Director Ronald Vitiello has said the agency "will not be deterred by threats" from the growing movement calling on the Trump administration to abolish the agency.
Vitiello made the statement in response to a non-binding resolution in support of ICE that passed in the House on Wednesday by a 244-35 vote.
Welcoming the result, Vitiello said in a statement published on ICE's website: "I am grateful to the members of Congress who today publicly declared their support for the brave, dedicated men and women of ICE. We will continue to fulfill our sworn oaths to enforce federal immigration and customs laws."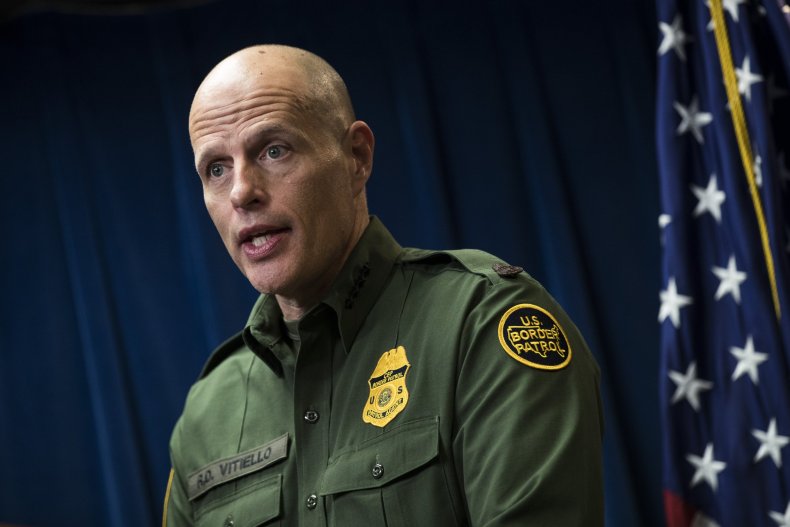 "ICE plays a critical role in protecting public safety and our national security, from combatting the illegal drug trade to removing public safety threats from our communities," he said, adding that "our workforce continues to carry out their important mission and we will not be deterred by threats against our agency."
The immigration and customs agency has increasingly been put on the defense amid growing calls for it to be abolished amid fallout from the Trump administration's "zero tolerance" family separation policy, which President Donald Trump rescinded last month.
A number of prominent Democratic senators, including Elizabeth Warren of Massachusetts, Kirsten Gillibrand of New York, and Independent Senator Bernie Sanders of Vermont have railed against the agency, joining calls for it to be dissolved.
Other politicians, including New York Mayor Bill de Blasio and congressional candidate Alexandra Ocasio-Cortez, have also been vocal in calling for the agency to be shut down.
Read more: Trump Says Democrats Have 'Death Wish' Over Calls to Abolish ICE Ahead of Midterm Elections
The agency has even been condemned by its own members, with 19 high-ranking employees within the Homeland Security Investigations (HSI) branch of ICE recently coming together to sign a letter demanding that its arm tasked with deporting most undocumented immigrants be dissolved, arguing that its reputation has put the work of the HSI unit at risk.
In the letter, the agents stated that ICE has become "perceived as targeting undocumented aliens, instead of the transnational criminal organizations that facilitate cross-border crimes impacting our communities and national security," and that as a result, its work has been undermined.
Vitiello has vowed to continue ICE's mission, despite the agency's detractors.
The acting director assumed the position as ICE's new leader last month following former ICE chief Thomas Homan's resignation.
Vitiello began his career as a U.S. Border Patrol agent in Laredo, Texas, in 1985 and has served in law enforcement for more than 30 years since, including serving as acting deputy commissioner of U.S. Customs and Border Protection before assuming the role of ICE chief.