Ice-T Disses Trump's Impeachment Lawyers, Says He Should've Gotten a 'Public Defender'
Ice-T was apparently watching the opening of Donald Trump's second impeachment trial closely today. He didn't appear to be too impressed with the defense team hired by the former president and threw some shade in their direction via Twitter.
At 3:55 PM ET, the rapper, frontman of heavy metal band Body Count, and actor tweeted out: "He shoulda used a Public Defender."
Though it's unclear which attorney he was referring to, the message came just as Trump's attorney David Schoen made his remarks regarding whether or not Trump incited the crowd who stormed into the U.S. Capitol on January 6.
"This trial will tear this country apart," Schoen said to the Senate. In his statement, he also said the trial should be dismissed because he said it is unconstitutional to bring up a former president on impeachment charges. Schoen also declared the proceedings were the results of the Democrats' "hatred" of Trump.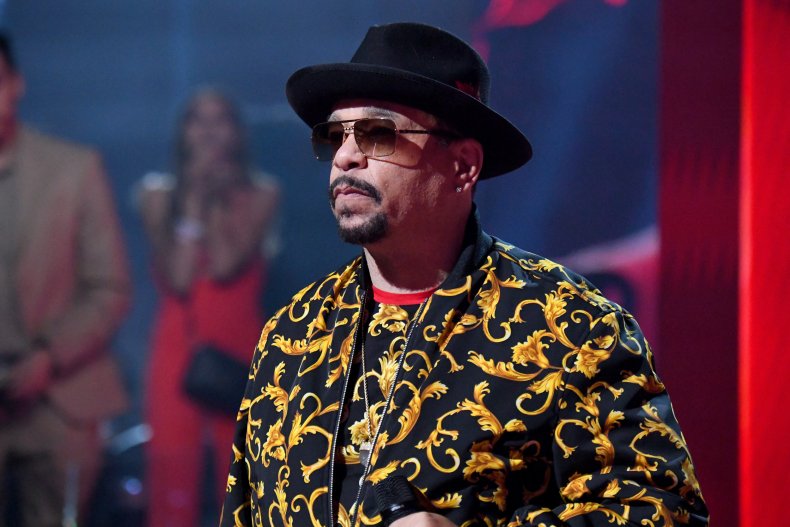 Another Trump attorney, Bruce Castor, spoke before Schoen in a manner characterized by some observers as rambling.
"The political pendulum will shift one day," he said. "And partisan impeachments will become commonplace."
"I have no idea what he's doing," Alan Dershowitz, who served on Trump's first impeachment defense team last year, said during an interview with Newsmax of Castor's remarks. "Maybe he'll bring it home, but right now, it does not appear to me to be effective advocacy."
Ice-T, needless to say, seemed to also think the defense was ineffective. The tweet saying Trump should've hired public defender wasn't even the first jab the Law & Order: SVU took today. Earlier, he wrote that Trump "musta got this Lawyer off Craig's List" and then "WTF is he talking about???"
After his "public defender" crack, Ice-T continued on by directly attacking Trump, saying he probably approved of his lawyers' work.
He finished off his tweet attack by retweeting a post from Rex Chapman, the former NBA player turned social media star, who had uploaded a clip of Grandpa Abe Simpson from The Simpsons rambling on and on. Chapman captioned the video with "In case you dozed-off—here is a summary of Bruce Castor's opening argument..."
Elsewhere on Twitter, Patricia Arquette was among those who referenced Schoen's previous experience defending convicted child sex predator Jeffrey Epstein.
Many other people on social media took the opportunity to make humorous remarks at Trump and his team's expense.
Ice-T, it should be noted, has long been vocal in his criticism of Trump and had often used Twitter as a method to convey his frustrations at the former president. One of his most pointed messages came at the beginning of last November, when he wrote: "I can't believe people are comparing Trump to Satan. Yes, he's evil, but he's certainly not as evil as Trump."