Idina Menzel Wants 'Frozen 3′: 'I'd Like To Pay My Son's College'
As the star of the most successful animated Disney franchise of all time, Frozen, Idina Menzel is keen to take part in another sequel.
The Elsa star joked that a Frozen 3 would be great to help pay for her son's college tuition.
"Yeah, I'd love it, 'cause I'd like to pay my son's college," the Broadway star, 51, said during an appearance on the Tonight Show with Jimmy Fallon this week.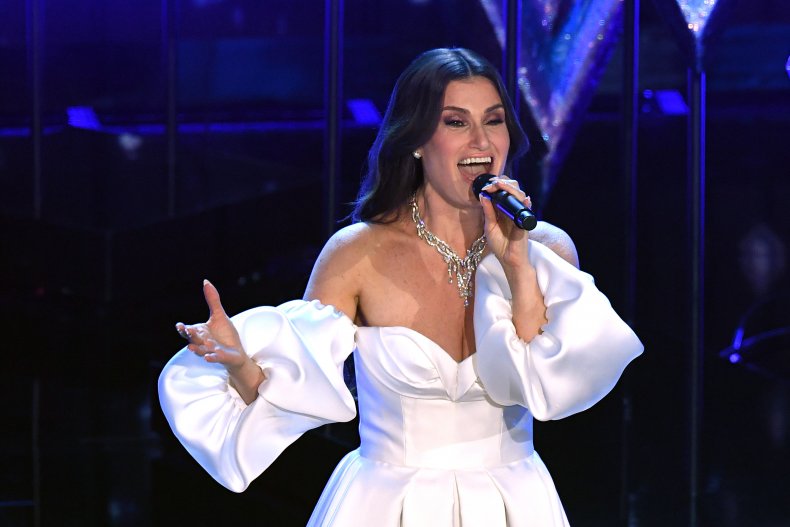 Menzel is mom to 13-year-old Walker Nathaniel, whom she shares with her ex-partner, Taye Diggs.
In 2014, Frozen became the top-grossing animated movie of all time, while its 2019 sequel Frozen 2 surpassed it in 2020.
The movies are based on Hans Christian Andersen's The Snow Queen, and the first film in the franchise became a global hit upon its release, grossing over $1.2 billion during its run.
Menzel stars as Princess Elsa of Arendelle and her younger sister Anna is voiced by Kristen Bell.
Fallon noted that during a recent interview, Bell "unofficially" claimed that a Frozen 3 is in the works.
The Elsa star further fueled speculation of another sequel when she joked to Fallon: "I can unofficially claim with no backing that there'll be a Frozen 4 and 5."
She added, jokingly: "The trilogy and then the quadrupoly!"
Bell recently discussed the success of the franchise and apologized to parents who are forced to listen to the musical on repeat.
"I would like to say that I'm sorry to every parent who has had to listen to Frozen on a loop. I feel you, I see you, I am you. I get it," The Good Place star said at the D23 Expo earlier this month.
"Disney taught me to dream big and follow your heart. And that it is totally appropriate to bust out into song at any moment, which I really appreciate. Playing Princess Anna has been the highlight of my life I think—I mean other than my kids and stuff."
The musical also features the vocal talents and performances of actors Josh Gad as Olaf, Alan Tudyk as the Duke of Weselton, Jonathan Groff as Kristoff, and Santino Fontana as Hans.
Earlier this year, Menzel further fueled sequel rumors when she expressed her love for playing Elsa.
"I hope [Frozen 3 is in the works], but I don't know," she told Screen Rant. "Anytime I can be 80 and play a blonde animated girl who is, like, 15—who has amazing arms, by the way, I love that about her."