Austin Mayor Steve Adler Defies Call to Pull Out of Ilhan Omar Iftar Dinner Event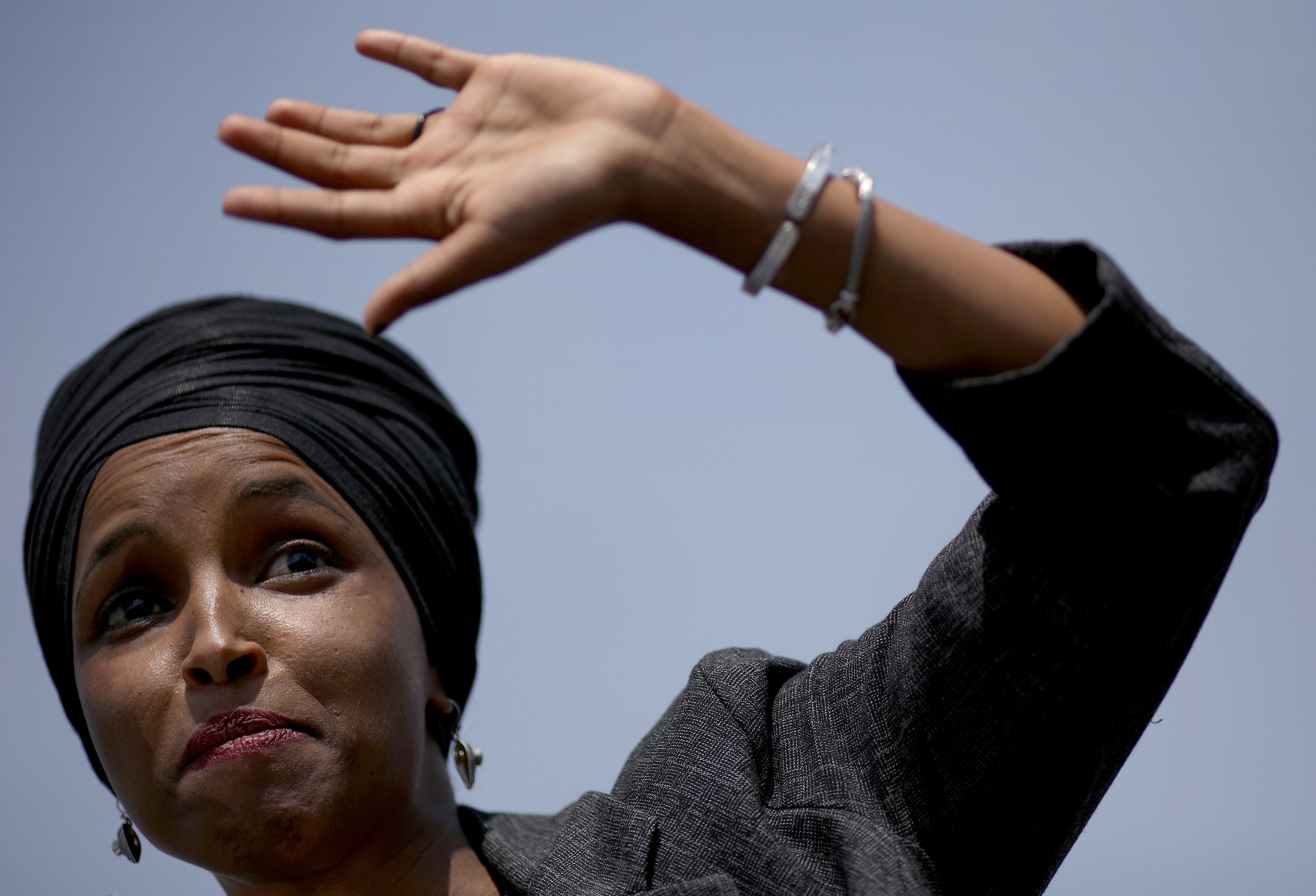 Steve Adler, the mayor of Austin, Texas, will attend this Saturday's Iftar dinner in his city with U.S. Representative Ilhan Omar, defying a call by a top state official that he stay home because of accusations of anti-Semitism against Omar.
Adler, a Democrat, is the guest of honor at the Ramadan event organized by Emgage, a group that advocates for American Muslims. Omar, a Minnesota Democrat, is the keynote speaker. She is embroiled in controversies over claims of anti-Semitism and showing disrespect for what happened on 9/11.
Texas agriculture commissioner, Sid Miller, a Republican and staunch supporter of President Donald Trump, urged Adler, who is Jewish, to pull out of the event and for organizers to cancel Omar's participation. Miller said Jewish community leaders should replace her.
"It's not inclusive to have a keynote speaker at a dinner who has repeatedly attacked the Jewish faith and its adherents," Miller said in a news release. "Mayor Adler should help Austin stay true to its roots and use this opportunity as a teaching moment for Muslims, Jews, Christians and those of other faiths to come and break bread together in the spirit of unity and love, not hate."
According to the Austin-American Statesman, Adler confirmed he would still attend the Iftar dinner but did not comment further. Adler, Omar, and Emgage did not respond immediately to Newsweek's requests for comment.
Miller is no stranger to racist controversy himself. In 2015, his campaign posted to its Facebook page a meme that suggested the World War II atomic bombing of Hiroshima and Nagasaki was a model for making peace with "the Muslim world."
The post was subsequently deleted. But Miller called it "thought-provoking" and would not apologize for it or seek out and fire the campaign staffer responsible for posting it, The Texas Tribune reported. Miller also said a "long-range" concern was: "Will we be a Muslim country?"
Omar's critics, including those within her own party, accuse her of having made anti-Semitic statements and using racist tropes about Jews when criticizing Israel and its supporters.
In one instance in February, Omar apologized after suggesting Israeli lobbyists were paying American politicians to be pro-Israel, which played into the anti-Semitic stereotype that Jews use money to control politics.
A few weeks later, Omar faced further criticism after suggesting at a town hall meeting that pro-Israel organizations in America "push for allegiance to a foreign country." This led to accusations that the congresswoman was using the anti-Semitic trope that Jews have dual loyalties.
Omar defended her characterization of America's relationship with Israel, responding on Twitter to criticism from Representative Nita Lowey of New York that "Our democracy is built on debate, Congresswoman! I should not be expected to have allegiance/pledge support to a foreign country in order to serve my country in Congress or serve on committee. I am told every day that I am anti-­American if I am not pro-Israel. I find that to be problematic and I am not alone. I just happen to be willing to speak up on it and open myself to attacks."
In April, President Donald Trump drew attention to Omar's remarks in a speech about 9/11 in which she said "some people did something" in reference to the terror attacks, stoking anger.
Omar was making a point about the distinction between terrorists and ordinary Muslims, whom she said were treated as second-class citizens after 9/11. She accused Trump and others of taking her remarks out of context to incite the president's supporters, which led to her receiving death threats.