Illinois Black Student Says He Needs Police Escort Due to Harassment From Fraternity
A Black college student in Illinois said he needs police escorts while on campus due to racist and homophobic harassment from members of a campus fraternity.
Arluan Van Hook, an 18-year-old sophomore engineering student at Southern Illinois University Edwardsville, told KSDK, a local television news station, that the targeted harassment against him began as far back as March.
"I've been told all African Americans live on welfare and just off government assistance. I've been called the n-word," he said. "I was pulled on, pushed around in the dark woods."
He explained to the news station the toll the alleged bullying has taken on him. He rarely stays in his dorm room and last month moved back home with his parents in Florissant, Missouri—nearly 25 miles from Edwardsville. He also now attends counseling every other week.
"I have dealt with racism [and] hazing, and I've witnessed homophobic slurs. And that's not something that I personally stand for," he told KSDK.
His mother, Riesa Van Hook, said that she was outraged. "I want my son to be safe. I want him to finish out his studies. He is thriving at this university," she said.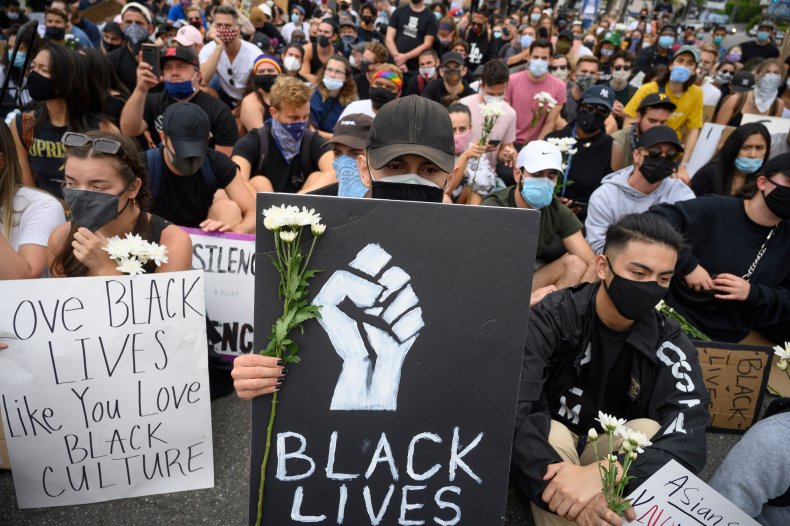 His family's attorney, Mike Pendergast, told the station: "We feel very strongly that you can't allow this to go by unaddressed in a very serious way."
A spokesperson for the university said that Van Hook's claims are being investigated.
"An investigation is underway regarding a hazing claim. This disrespectful behavior is unacceptable and has no place at SIUE," Megan Wiser said in a statement.
The fraternity has also been placed on a cease and desist by the university, according to KSDK. Van Hook and his parents are expected to meet with school officials on Thursday.
"I just want those guys to be held accountable," Van Hook said. "It's changed my life."
Other fraternities have also faced criticism and consequences over the past few years for other incidents of racism.
In 2019, a fraternity at the University of Georgia was suspended after a viral video reportedly showed one of their members beating another while using racial slurs, as other members watched and laughed.
A fraternity at Yale was accused of racism in 2017 after a mixed-race woman was allegedly not allowed into a party due to the color of her skin.
In 2015, a University of Oklahoma fraternity sparked an investigation after singing a chant that used a racial slur and lyrics about lynching and not allowing Black members to join the fraternity.
Newsweek reached out to SIUE for comment Monday evening.