Illinois Family Charged for Forced Labor of Two Guatemalan Minors
A federal grand jury has indicted an Illinois family of three siblings for conspiracy to kidnap and commit forced labor of two Guatemalan minors, the Department of Justice (DOJ) said on Thursday.
The family, Domingo Francisco-Juan, Lorenza Domingo-Castaneda, and Catarina Domingo-Juan, who are also Guatemalan nationals, allegedly conspired to bring two minors from Guatemala to the United States to work at their homes between December 2015 and March 2021, according to the indictment.
"The defendants compelled the victims to provide childcare, cooking, and cleaning within the homes and to work outside the homes in local hotels, factories, and a restaurant. As alleged, the defendants used false promises of a better life and an education to gain the permission of the victims' mothers for their minor daughters to be brought to the United States to live with the defendants," the DOJ said in the statement.
Over 24 million people around the world were forced into labor as of 2016, according to an estimate by the International Labour Organization provided on the Department of Homeland Security's website.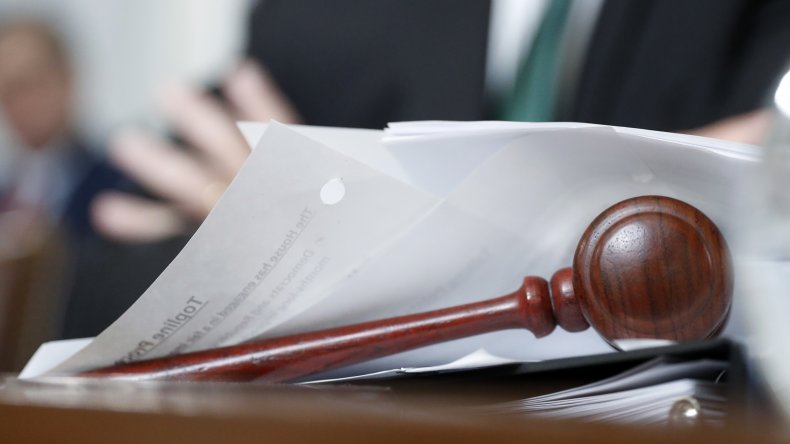 The justice department said on Thursday that a third victim was also allegedly forced to work in their homes and outside at local businesses. Additionally, all victims were isolated in the family's homes and had restricted communications with their own family in Guatemala.
The victims were also subjected to "physical, verbal, and psychological abuse, among other coercive means."
All three siblings could each face up to life in prison if convicted on all charges, according to the justice department.
Newsweek reached out to HEAL Trafficking, an NGO that specializes in ending human trafficking, for comment.
Other Forced Labor Cases
Last year, Royall Jenkins, a cult leader, and three of his wives were indicted for beating children and forcing minors as young as 8 years old to work without pay. The minors also experienced strict dietary restrictions. Eight people total were named in connection to the Kansas-based organization, according to the indictment.
A federal judge in the District of Kansas branded the organization, previously called the United Nation of Islam and Value Creators, as a cult in 2018. Prosecutors alleged that the group started using unpaid labor from organization members and their children in October 2000 to run businesses, including gas stations, bakeries and restaurants across several states.
In 2019, a family in Spokane, Washington sued "Ranch for Kids," a Montana program for troubled youth, alleging that the group exploited and abused their son instead of helping him. The family alleged that the boy was subjected to long periods of isolation as punishment that sometimes lasted for "weeks on end." The complaint also claimed that Bill Sutley, the owner of the program, pushed the child into forced labor at his private businesses, according to a report by the Missoulian.