Illinois Man Charged With Murder After Ex-Wife Found Dead on Valentine's Day
An Illinois man has been charged with murder after his ex-wife was found dead inside a parked car on Valentine's Day.
Jose Alvarado-Ramirez, 31, called police from the 500 block of Lakehurst Road in Waukegan to report that his former wife was unresponsive around 6:45 a.m. on Sunday, February 14.
Officers found a woman's body in a parked white sedan at the property, Waukegan Police Commander Edgar Navarro told the Lake and McHenry County Scanner.
The woman, who was later identified as Alvarado-Ramirez's former wife, was pronounced dead at the scene.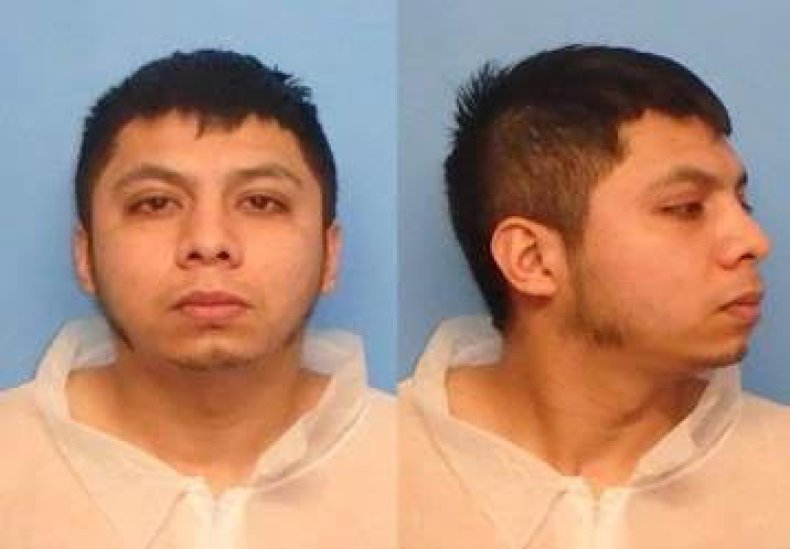 The victim, named as 29-year-old Meztli Galindo by NBC Chicago, suffered multiple sharp force injuries, according to an autopsy and police reports.
Her cause of death will be released at a later date by the Lake County coroner's office.
Police are characterizing her death as related to domestic violence, reported the Chicago Tribune.
Alvarado-Ramirez was arrested and charged with first-degree murder on February 17.
He is being held in Lake County jail on a $2 million bond and is scheduled to appear in court on March 9.
The case is being investigated by the Major Crime Scene Unit and detectives from the Waukegan Criminal Investigations Division.
Newsweek has contacted the Waukegan Police Department for comment.
Earlier this month, an Alabama man was accused of cutting his wife's throat with a circular saw in a brutal attack after a dinner date.
Kyle Young Waters, 35, was arrested after the incident at his Wedowee home on February 3.
He has been charged with attempted murder and domestic violence, according to the Randolph County Sheriff's Office.
Court documents revealed that the attack took place after Waters and his wife returned home from dinner together on the evening on February 3.
The documents state that Waters pushed her out of a loft and she fell 8 feet, landing on a cement floor. He then allegedly jumped on his wife and repeatedly hit her head on the floor.
He is said to have stabbed her with shards of broken glass as she attempted to fight back. When the woman managed to take the shards from him, the documents say Waters reached for a Ryobi circular saw.
Police said he placed the saw's blade at her neck and cut her throat. Waters reportedly had a number of injuries to his hands when he was taken into custody.
His wife was transported to hospital with life-threatening injuries. She underwent surgery and is expected to recover.
On February 8, a 74-year-old woman in Arizona was arrested after police said she hit her sleeping boyfriend on the head with a hammer.
Marilyn Ann Kepler told Bullhead City police she was upset with her boyfriend, also 74, because he had left the television on overnight and she could not sleep. She is charged with aggravated assault per domestic violence.