Man Cuts Wife's Throat With Circular Saw After Dinner Date, Police Say
An Alabama man has been accused of cutting his wife's throat with a circular saw in a brutal attack after a dinner date.
Kyle Young Waters, 35, was arrested after the incident at his Wedowee home on February 3.
He is charged with attempted murder and domestic violence, according to Randolph County Sheriff's Office.
Court documents released this week reveal that the attack took place after Waters and his wife returned home from dinner together on the evening on February 3.
The documents state the pair then went to a storage building behind their home, reported AL.com. There they reportedly had consensual sex on a mattress in the loft of the building.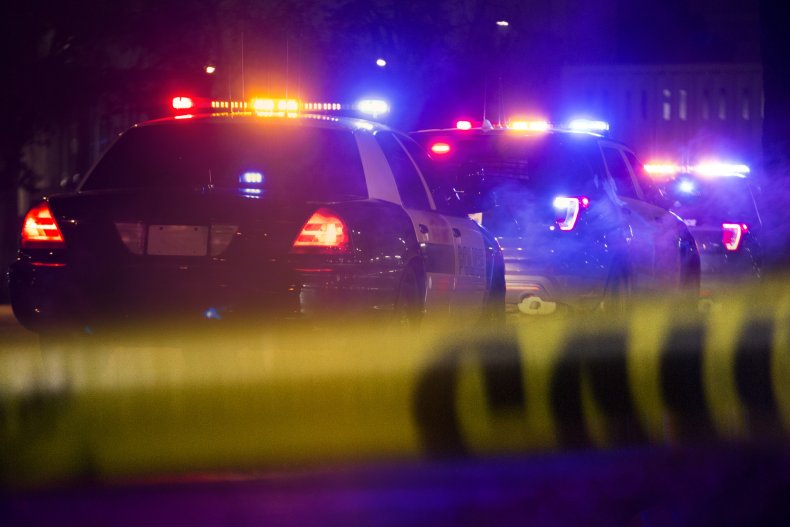 Investigators said that as the woman was looking over the loft at the ground below, Waters pushed her and she fell 8 feet, landing on the cement floor.
The documents allege Waters jumped on his wife and repeatedly hit her head on the cement floor.
He then allegedly stabbed her with shards of broken glass as she attempted to fight back.
When the woman managed to take the shards from him, the documents say Waters reached for a Ryobi circular saw.
Police said he placed the saw's blade at her neck and cut her throat.
The documents added that there was "an excessive amount of blood at the scene and on the saw."
Investigators also recovered the shards of glass, which were covered in blood.
AL.com reported that Waters had a number of injuries to his hands when he was taken into custody.
His wife was transported to hospital with life-threatening injuries, according to the news site. She underwent surgery and is expected to recover.
Randolph County Sheriff's Office records show that Waters was booked into custody on February 4.
He remains in the county jail with bond set at $110,000.
The sheriff's office has been contacted for additional comment.
Details of the attack in Wedowee come as a 74-year-old woman in Arizona was arrested after police said she hit her sleeping boyfriend on the head with a hammer.
Marilyn Ann Kepler told Bullhead City police she was upset with her boyfriend, also 74, because he had left the television on overnight and she could not sleep.
Meanwhile, a Florida man was charged with felony battery after police said he beat his girlfriend during a fight about over her switching the television away from the Super Bowl on Sunday.
Her injuries included cuts on her face and chin, a bloody nose, as well as a swollen wrist and hand, according to Alachua County Sheriff's Office.