Illinois Woman Shatters Drive-thru Window Because Her Order Was Taking Too Long
Police in Illinois have launched an investigation after a woman allegedly shattered a burger chain's drive-thru window last week in response to a delayed order.
The suspect, who has not been identified, fled the scene after the incident, which took place last Thursday at a Steak 'n Shake located at 3229 N. University Street in the city of Peoria.
The customer, who approached in her car, became enraged after making an order shortly after midnight, according to a police report obtained by the Journal Star, a local newspaper.
It was not immediately clear how long she had been waiting for her food, but was clearly not happy.
"This female became irate and acted erratically," the report said. "She came to the drive-thru window and made threats, and then eventually threw a glass bottle at the drive-thru window, causing it to break."
Staff members were unable to record the car's license plate number.
Explaining what likely sparked the confrontation, Peoria law enforcement wrote: "They were short-staffed and also very busy, which caused a delay." The woman appeared to be driving a Buick or Honda that was either silver or tan in color, the Journal Star newspaper reported.
Local news website WEEK-TV 25 reported there were no injuries as a result of the altercation. The Peoria Police Department did not immediately respond to a request for comment.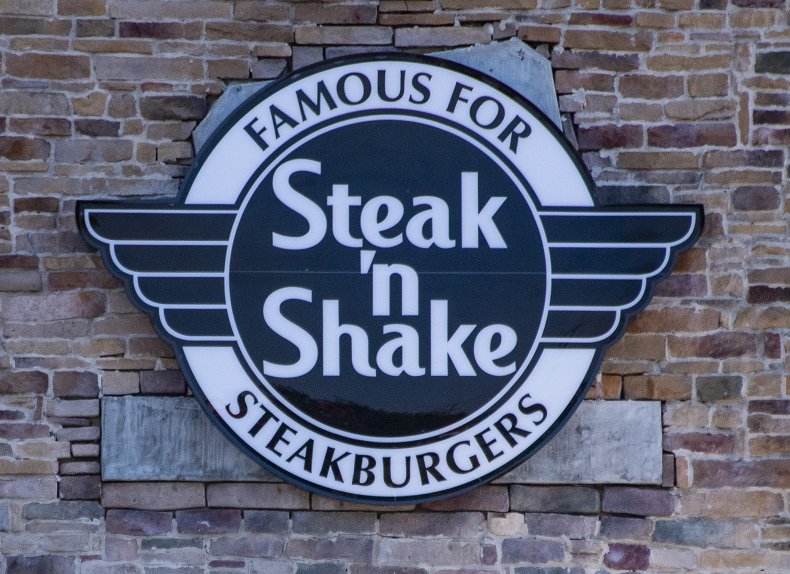 It is far from the first time that tensions with customers and staff have spiked over fast food. Delayed orders are frequently cited as the cause of violent outbursts in restaurants.
In May this year, a Florida man was arrested after being accused of punching a Taco Bell staff member and breaking a window following a drive-thru dispute.
In March, several employees of the same chain were fired after they were caught on camera beating a customer outside a store in Pennsylvania. The victim said the attack was sparked after he complained about a lengthy wait for their food. In the footage, the employees were seen landing several punches. The victim claimed his girlfriend had also been assaulted.
A July attack in Tennessee was also captured on a surveillance camera, with footage showing a woman trying to pull a fast food employee out of a drive-thru window because of delayed food.
The victim claimed the woman, who was arrested and charged with aggravated assault, had attacked him with a stun gun and said he deserved the attack as he voted for Donald Trump. The same month, in India, a chef reported poured hot oil over a customer who complained about his food being late. The victim reportedly suffered burns to his hands, face and neck.