Mother, 5 Children Among Dead After Wrong-Way Interstate Crash
A mother and five children were among those who died in a wrong-way interstate crash in Illinois this past weekend.
A spokesperson for the Illinois State Police told Newsweek that the crash occurred at around 2 a.m. local time on Sunday on Interstate 90 in McHenry County.
The Illinois State Police said that inside one vehicle were 32-year-old Thomas Dobosz and his wife, Lauren Dobosz, 31, as well as five children. Dobosz and his wife were driving a blue 2005 Chevrolet full-size van traveling westbound on Interstate 90 near the city of Hampshire.
The Illinois State Police spokesperson told Newsweek that 22-year-old Jennifer Fernandez was driving the wrong way on the interstate for "unknown reasons" when she collided with the Chevrolet van containing Dobosz, his wife and the five children.
Shortly after the two cars collided, they both became engulfed in fames, police said.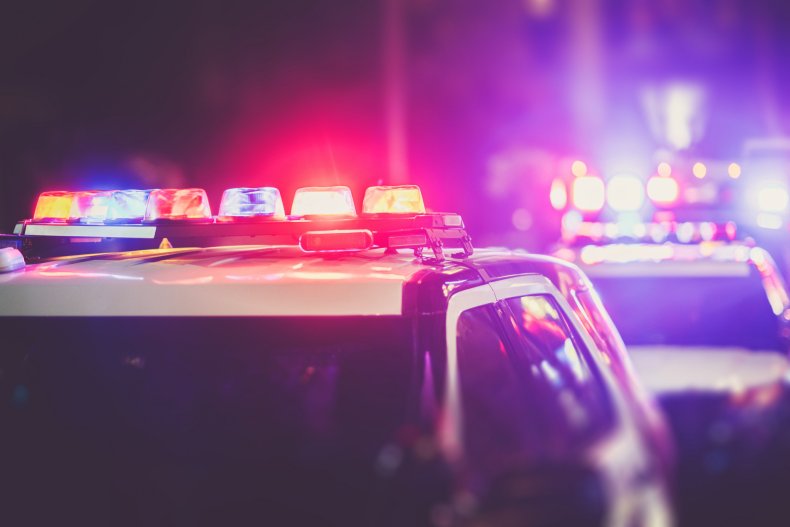 As a result of the crash, Lauren Dobosz and the five children inside the Chevrolet died. Fernandez also died in the crash, police said. The children involved in the fatal crash ranged in age from a youngest of 5 to an oldest of 13, according to police.
The Illinois State Police said that Thomas Dobosz was the sole survivor of the crash. He was transported to a nearby hospital shortly after the crash with "serious injuries," the State Police told Newsweek.
"The investigation is ongoing and there is no further information available at this time," the police added.
WLS news in Chicago reported that four of the children belonged to Thomas Dobosz and his wife, and the fifth child was a friend.
While speaking with WLS news, David Moreno, one of the Dobosz's family neighbors, said, "When you find out it is people you've known for many years, it kind of hits a little harder."
"Losing your family in a split-second like that is not going to be easy for anybody," Moreno told the local news outlet. "My understanding is one of the eldest daughters had a friend with them....I know it's going to be devastating for the community just to know that it was somebody that people have known."
One of Lauren Dobosz co-workers, Kenny Felten, also spoke with WLS and said, "She loved her kids and her husband."
"He's going to have a tough road ahead when he finds out what happened and just wish them all the best, and anything we can do, we'll be here for them," Felten said.