A group that lobbies for tighter curbs on migration has added to criticism of President Joe Biden's moves to dismantle immigration policies enacted by his predecessor Donald Trump.
Last month, the Department of Homeland Security said it would pause deportations for some noncitizens in the United States for 100 days and would stop new enrollments in the Migrant Protection Protocols policy, also known as the "Remain in Mexico" program.
The Trump-era policy meant that tens of thousands of people had to wait in Mexico for a chance to get protection in the United States.
Last month, GOP Senator Lindsey Graham of South Carolina said ending the program known would be "catastrophic" and cause "a run on our border."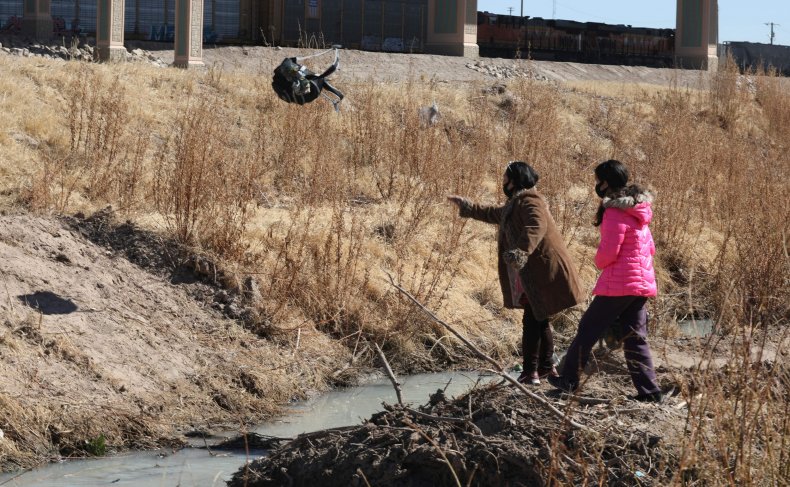 Adding to the chorus of criticism is Mark Krikorian, who heads the Center for Immigration Studies, a conservative group that favors lower immigration. "It was a big mistake to end this program," he told Just The News.
He said that making people go back to wait until their dates came up "took away the incentive to make a bogus asylum claim in order to get released into the U.S."
"Now that it has been reversed, bingo, we immediately now see a huge new spike in people crossing the border, saying the magic words of 'asylum' ... and we are just letting them go," he said. "We may or may not ever see them again."
On Tuesday, Biden signed executive orders to overhaul his predecessor's immigration agenda. One is the creation of a task force to examine family separations at the border.
He will also task federal agencies to review policies such as Trump's "public charge rule," which prevents immigrants on public assistance from receiving a green card.
On that point, Krikorian said: "The idea immigrants should only be let in if they can pay their own bills ... is older than the United States." Immigration groups had tried to get the rule overturned but it was upheld by the Supreme Court.
Other backers of the Trump administration's border policies have criticized Biden's proposals. Jessica Anderson, executive director of the conservative group Heritage Action, said in a statement they would "advance a dangerous open-borders policy, take away jobs from Americans struggling to find employment, and kneecap America's economic recovery from lockdowns."
In a statement, the Biden administration said it "believes that families belong together," and that the president "has made clear that reversing the Trump administration's immigration policies that separated thousands of families at the border is a top priority."
Newsweek has contacted the White House for comment.
The graphic below provided by Statista gives a snapshot of asylum applications over the past four decades.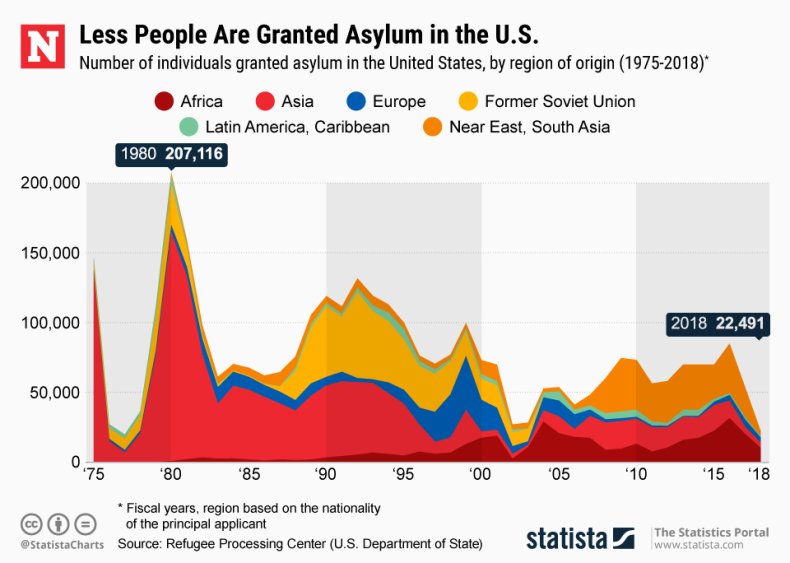 Correction: This story has been updated to clarify that Jessica Anderson is executive director of Heritage Action, which is a partner organization of the Heritage Foundation.