A new Secret Service report released on Tuesday details the growing threat of violent attacks toward women from men who call themselves "involuntary celibates," or "incels."
The 26-page report was published by the Secret Service's National Threat Assessment Center (NATC) and focuses on deadly examples of recent incel-related attacks on women.
According to the report, the term "incel" is often used to describe "men who feel unable to obtain romantic or sexual relationships with women, to which they feel entitled to." Incels represent a type of "misogynistic extremism" that can also be referred to as anti-feminist, the study added.
"This gender-based ideology, sometimes referred to as 'male supremacy' has received increased attention in recent years from researchers, government agencies and advocacy groups due to its association with high-profile incidents of mass violence," it read.
Since 2014, attacks inspired by the incel movement have left dozens of women across the United States and Canada dead.
The NATC report specifically takes a close look at a 2018 shooting by Scott Paul Beierle, who killed two women and wounded four others at a yoga studio in Tallahassee, Florida, and offers information on how early intervention and behavioral threat assessments can prevent such violent attacks.
In that specific case, Beierle gave numerous warning signs that he supported violent and extremist ideologies throughout his life. When he was a teenager, Beierle was accused of stalking his classmates, and penned a 70,000-word revenge fantasy titled Rejected Youth about a serial killer who targets women, the report stated.
"Rejected Youth was a revenge fantasy about a middle school boy turned serial killer who hated his female classmates who had shunned and humiliated him," the report read. "In the end, the main character murders the girls one by one, while still admiring their bodies, and then commits suicide while law enforcement arrives."
Other red flags exhibited by Beierle include several incidents in which he was arrested for groping women in public, and a report from his parents that they slept with their door locked and removed Beierle from his niece's birthday party for touching young girls.
On the day of the shooting, Bierele uploaded a self-written song entitled "F*** 'Em All" online, and left behind a note stating: "If I can't find one decent female to live with, I will find many indecent females to die with."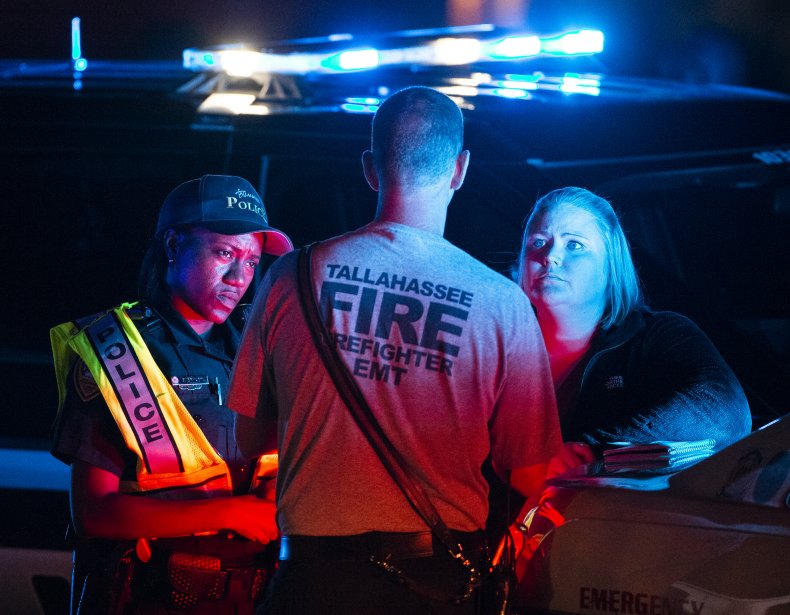 The NATC report ultimately states that Beierle was motivated to carry out the shooting due to his inability to develop or maintain relationships with women. Researchers found that Beierle's history highlighted common behavioral patterns, and noted that with proper threat assessment training, individuals may be able to identify early warning signs and prevent violent attacks.
"What we know from the research and what we know from communities doing this successfully is that if you have a trained professional in threat assessment, in identifying warning signs and knowing what the proper resources are available...that's when you have success stories," Dr. Lina Alathari, director of NTAC, said on Tuesday.
Behavioral threat assessment programs can be developed in workplaces, college campuses, and state and local police, according to the researchers. The NTAC trained over 26,000 individuals in threat assessment programs throughout 2021, and participation in trainings has increased by 400 percent within the last four years.
"It's a growing field," Steve Driscoll, lead research specialist at NTAC, told CBS News on Tuesday. "There's more work to be done, but there are success stories, and there are programs being implemented specifically to identify and assess and intervene with individuals like this one."
Tuesday's report also touched on other incel-related attacks, including one in 2020 carried out by Roy Den Hollander, a self-described "anti-feminist," who killed the son of U.S. District Court Judge Esther Salas due to the belief that "manhood is in serious jeopardy in America."
Meanwhile, in July, a self-proclaimed incel from Ohio was arrested and charged after authorities discovered that he was planning a mass shooting event against women in college.