India Launches 'Star Wars' Missile Defense as China and Pakistan Join Forces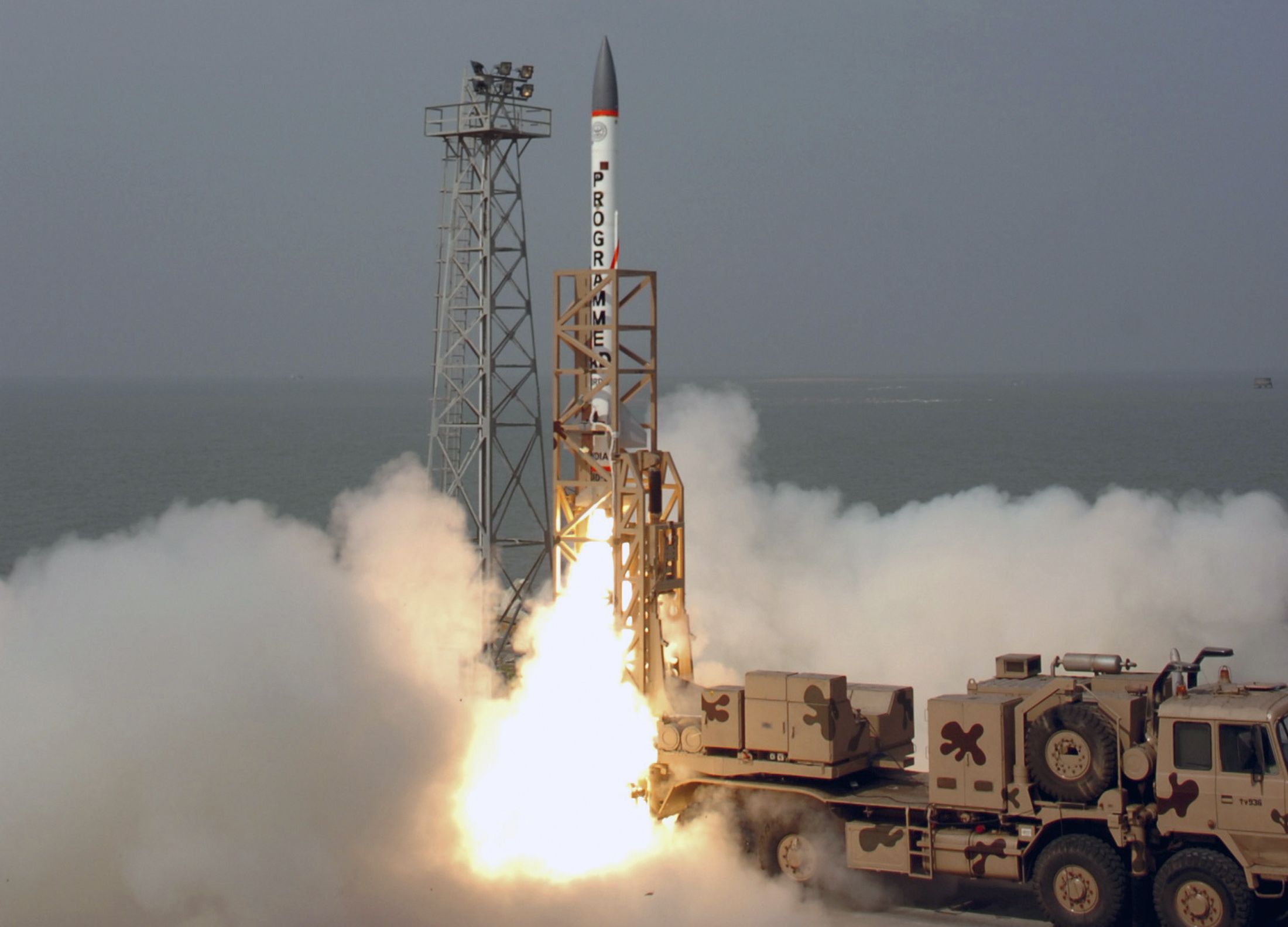 India tested Thursday an advanced anti-missile system designed as part of a two-tier defense against incoming threats, as rival regional military powers Pakistan and China enhance their strategic ties.
India successfully intercepted one of its own Prithvi short-range ballistic missiles, launched from a test range in Chandipur, with a second missile fired from Abdul Kalam Island off the coast of the eastern state of Orissa by the country's supersonic advanced air defense system. This sophisticated shield was likened by India's NDTV and other outlets to former President Ronald Reagan's Cold War–era "Star Wars" missile defense plan, which ultimately proved ill-fated. The test was the third to be conducted this year and the first since India and China tensions nearly boiled over during a summer border conflict.
Related: Where will ISIS be in 2018? Iran says Afghanistan and Pakistan are next as Islamic State loses in Iraq and Syria
"It was a direct hit and grand success," The Times of India quoted a defense source as saying following Thursday's test.
"Today's test was conducted to validate various parameters of the interceptor in flight mode, and it was all success," the source added.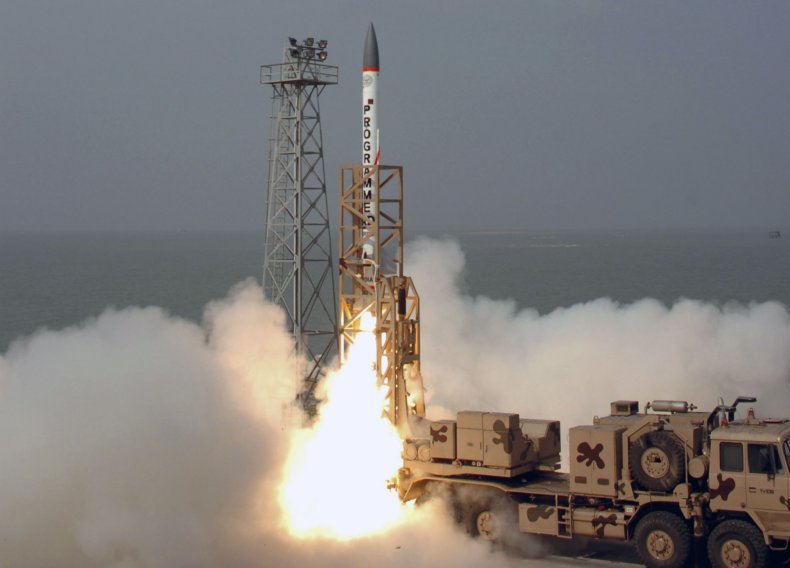 India became the fourth country in the world—after the U.S., Russia and Israel—to develop a ballistic missile defense system back in 2007, the same year it announced a "Star Wars"–like plan to block nuclear missiles stockpiled by its neighbor Pakistan, The Guardian reported.
The two nuclear-armed South Asian rivals have engaged in several wars and an ongoing border conflict in the region of Kashmir since Pakistan was split from India at the end of British rule over the subcontinent in 1947. Both Pakistan and India has routinely accused the other of funding terrorism and espionage on the other's soil, further contributing to the heightened tensions that have made the region a flashpoint.
Pakistan, too, has focused on expanding its missile arsenal and has spent decades building ties with China, which was recently engaged in a heated dispute with India over a region that borders both countries as well as the South Asian kingdom of Bhutan. In June, India objected to China's construction of roads on the Doklam plateau, also known as Donglang, a move that India said undermined the security of its ally, Bhutan. India sent troops from its bordering Sikkim region into the contested region, where they confronted Chinese forces. A standoff ensued, with both nations demanding the other withdraw before the issue was ultimately resolved peacefully.
Discussing the highlights of his country's regional military cooperation this year, Chinese Defense Ministry spokesperson Colonel Ren Guoqiang mentioned the crisis as an example of how China had "resolutely" safeguarded its interests in the region and asked India to prevent any further provocations.
"We hope the Indian side can earnestly implement the relevant agreements reached between the two sides on the border issue and strictly control its border defense troops and do more for the positive development of China-India military-to-military relationship," Ren said Thursday at a monthly press conference, according to the Press Trust of India.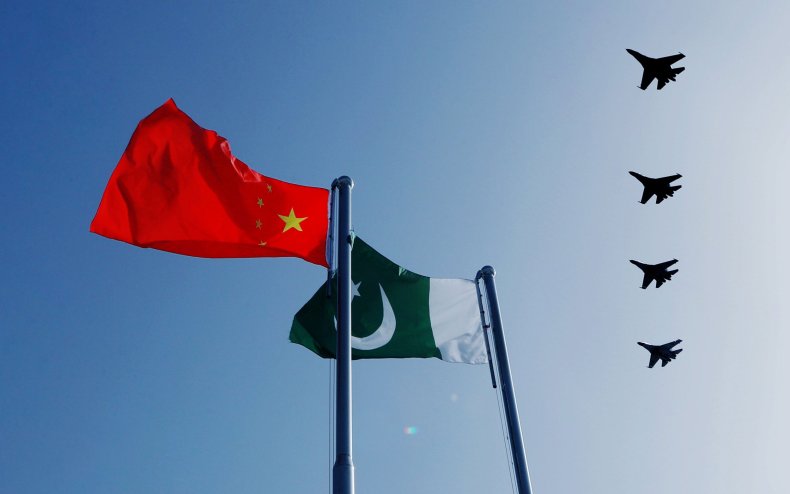 Over the course of the summer dispute, both China and Pakistan held military drills and continued to enhance their reciprocal ties. Looking back at China's military moves in 2017, Ren also emphasized the importance of joint air drills held in September by China and Pakistan. The 20-day Shaheen-VI combat exercise saw pilots of the countries flying side-by-side and sharing experiences to better integrate their defenses.
"In my view, during...China's international military cooperation in the past year, one of the highlights is successful conducting of the joint training between Chinese and Pakistani air forces," Ren said, according to the Associated Press of Pakistan.