India Says 'No Change on Ground Yet' After Agreeing with China to End Border Fight
India and China may have shaken hands in Moscow in a plan to end their longstanding border dispute, but their respective troops are not standing down.
As the day passed, Indian Army spokesperson Colonel Aman Anand told Newsweek on Friday that there has been "no change on the ground yet" as the world's two largest militaries stood face-to-face in the Himalayas.
Chinese Foreign Minister Wang Yi and Indian External Minister Subrahmanyam Jaishankar met Thursday for nearly two and a half hours at the sidelines of the Shanghai Cooperation Organization gathering in Moscow, holding what both sides later described as a "frank and constructive discussion" to defuse tensions at the contested Line of Actual Control.
The two later released a joint communique agreeing to a five-point plan that called for building bilateral ties, pulling back troops, adhering to existing agreements, continuing territorial dispute resolution talks and establishing new confidence-building measures to avoid future incidents.
Wang stressed the urgency of the matter in a separate statement released by the Chinese Foreign Ministry.
"Wang outlined China's stern position on the situation in the border areas, emphasizing that the imperative is to immediately stop provocations such as firing and other dangerous actions that violate the commitments made by the two sides," according to the readout. "It is also important to move back all personnel and equipment that have trespassed. "
"The frontier troops must quickly disengage so that the situation may de-escalate," he added.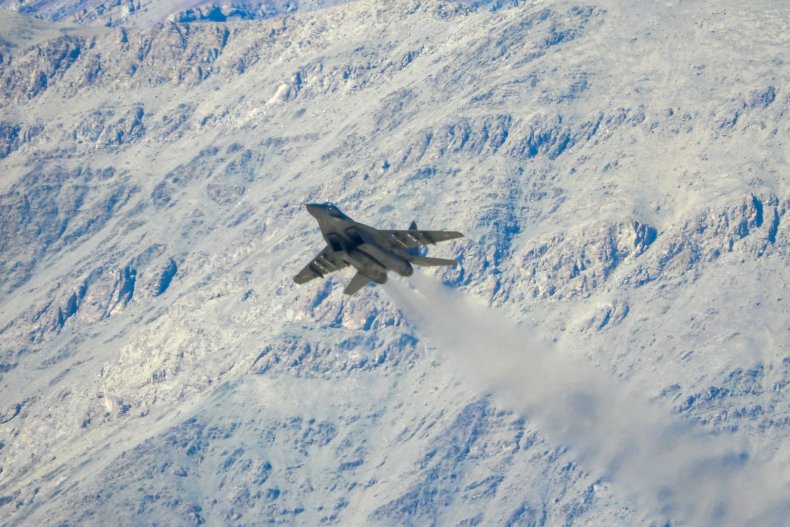 China and India's ill-demarcated boundaries, including that which separates the former's western Aksai China and the latter's eastern Ladakh, have long proven troublesome and were once the scene of war between the two in 1962. Rare, isolated skirmishes have since occurred, including a 2017 brawl, but the latest five-month clashes have escalated beyond what's transpired in decades.
Since May, both sides have accused one another of trying to cross their disputed border and in June, a battle reportedly involving handheld weapons led to the deaths of 20 Indian troops and a yet unknown number of Chinese personnel. Reinforcements arrived throughout July and a new confrontation in late August again placed both sides on edge.
Anand told Newsweek at the time that there had been "no physical clashes" between Chinese and Indian soldiers. However, reports soon emerged of an ethnic Tibetan member of India's Special Frontier Force who was killed in a mine blast. Tibetan parliament-in-exile member Lhagyari Namgyal Dolkar identified the deceased to Newsweek as company officer Nyima Tenzin.
As the flare-up threatened to further antagonize the two armed forces, the Russia-hosted Shanghai Cooperation Organization summit proved an outlet for the two sides, which sent their defense chiefs and senior-most diplomats to speak over the past week.
Even as they geared up for and even conducted these discussions, however, both China and India heavily promoted their armed forces and emphasized their willingness and capability to defend the sovereignty of their respective nations.
Fighter jets from both sides have been spotted in the highlands near their contested border, as has other equipment. China's People's Liberation Army has held a series of exercises debuting new artillery and rocket launchers and most recently exhibited new drones capable of carrying supplies to troops deployed to high-altitude posts in harsh conditions as winter approaches.
On the sidelines, another major power watches with interest.
U.S. officials have decisively taken the side of India, viewing Chinese moves here as part of what Secretary of State Mike Pompeo last week called "a deep desire for a hegemonic rule all around the world." Washington and New Delhi officials met Friday to discuss a range of issues, including "efforts to counteract recent destabilizing actions in South Asia and the broader Indo-Pacific region."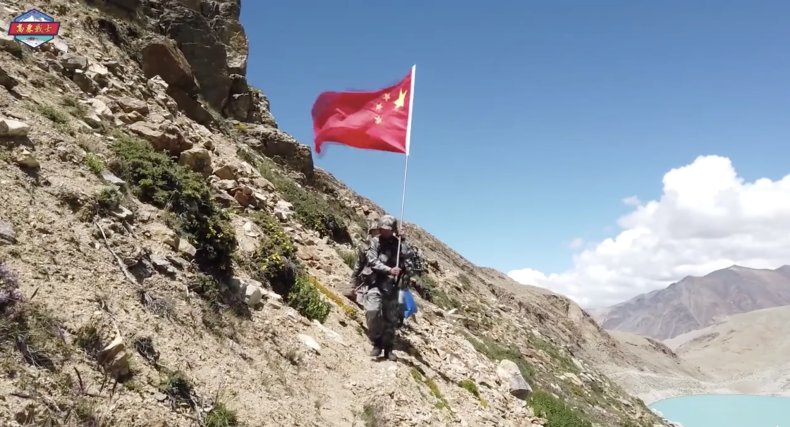 Beijing has repeatedly rejected Washington's comments on Chinese territorial disputes in this strategic region, including those involving Hong Kong, Taiwan and South China Sea.
Addressing Pompeo's call Thursday for Southeast Asian countries to rethink business with Chinese state-owned businesses he accused of operating solely on behalf of the ruling Communist Party, Chinese Foreign Ministry spokesperson Zhao Lijian told a press briefing Friday that it's the top U.S. diplomat's "day-to-day work to lie about China."
But with the U.S.-India partnership growing as part of a "Free and Open Indo-Pacific" group also involving Australia and Japan, China has continued to shore up close ties with another country locked in a deadly border dispute with India. After speaking with Jaishankar, Wang met on Thursday with Pakistani Foreign Minister Shah Mahmood Qureshi.
Pakistan is a crucial node in the multibillion-dollar Belt and Road Initiative that the State Department spokesperson told Newsweek last month promotes Beijing's "predatory lending practices." Yet Pakistan continues to bolster its economic ties with China. The two countries agreed to deepen their relations on Thursday.
Wang also vowed to boost security cooperation with Pakistan, a country that the Pentagon's recent China Military Power report identified as being "likely considered" for People's Liberation Army logistics centers.