Infant Found Dead After Sitting in Mom's Hot Car During Her Hospice Shift
A Florida woman discovered her 11-month-old unresponsive in the backseat after realizing she left him in the car while she was at work.
Tallahassee Police said the baby boy was left in the parked car for "an extended period" of time on Tuesday and died at the scene from his injuries.
According to WCTV, the child's mother "inadvertently" left him in the car and found him "unresponsive" after her shift. AccuWeather recorded temperatures higher than 90 degrees Fahrenheit in Tallahassee on Tuesday.
Hot Car Deaths
The news comes just weeks after a 3-year-old in Georgia and a 23-month-old in Ontario, Canada died after being left in hot cars.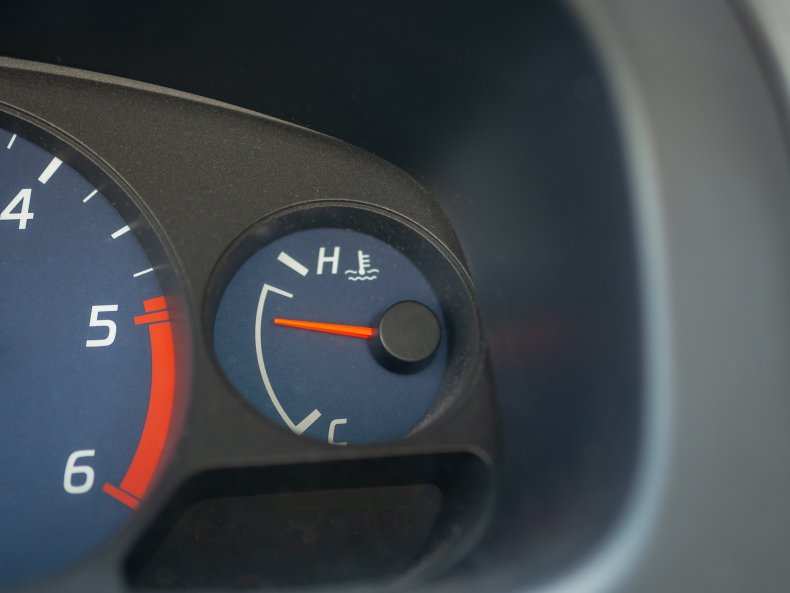 According to the national nonprofit KidsandCars, 12 children have died from heat-related car deaths in 2022, compared to 23 in 2021.
The two most recent involved the 11-month-old boy in Tallahassee and a 3-year-old boy who was left in a vehicle outside of a school in Miami Gardens.
Of these victims, 87 percent were 3 years old or younger, and more than 57 percent involved children under the age of 1.
The Greenhouse Effect
There have been reports of children overheating in cars while the temperature was as low as 60 degrees, according to KidsandCars.
This is because temperatures can reach 125 degrees in minutes due to the greenhouse effect which causes cars to heat up quickly regardless of the outside temperature.
"Being in a vehicle for any certain amount of time will take anyone's temperature up by any number of degrees and for children, their bodies heat up by 3 to 5 times faster than adults," Paige Stewart with Safe Kids Big Bend told WCTV.
Stewart recommends parents leave belongings such as a purse or phone in the backseat which requires them to go into the backseat before leaving the vehicle.
'Forgotten Unintentionally'
Children 2 and younger are required to sit in a rear-facing car seat, making them more likely to be forgotten unintentionally because the driver cannot see if the seat is occupied or empty.
In more than half of these incidents, the child's guardian unknowingly left them in the car while in 26 percent of instances children somehow gained access inside the vehicle.
An investigation into the child's death is underway and police are awaiting the results of the child's autopsy.
According to WCTV, detectives will present their findings to the State Attorney's Office to make a decision on potential charges. As of yet, no arrests have been made.
Newsweek reached out to the Tallahassee Police Department for comment.