Three-Year-Old Becomes Seventh Child to Die In a Hot Car In U.S. This Year
A three-year-old boy from Columbus, Georgia, became the seventh child to die in a hot car in the United States this year.
The toddler, who was identified as Kendrick Engram Jr., died on June 26 as a result of asphyxiation after he was left in the heat for nearly three hours, according to the Muscogee County coroner.
According to the national nonprofit KidsandCars, seven children have died from heat-related car deaths this year. In 2018–the year with the most fatalities–there were 54 deaths.
Of these victims, 87 percent were three years old or younger, and more than 57 percent involved children under the age of one.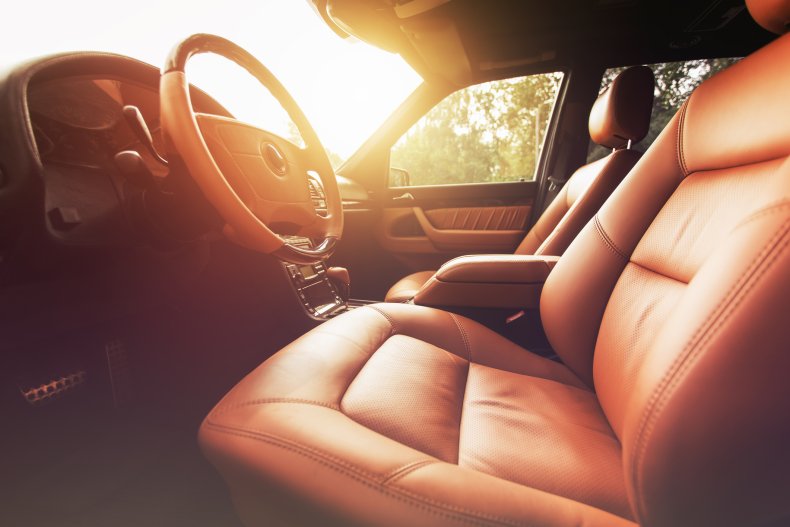 Since children two years and younger must sit in a rear-facing car seat, they are more likely to be forgotten unintentionally because the driver cannot see if the seat is occupied or empty.
In more than half of these incidents, the child's guardian unknowingly left them in the car while in 26 percent of instances children somehow gained access inside the vehicle.
Engram was found unresponsive inside the car which was parked in a Wendy's parking lot, WTVM reported. Temperatures reached a high of 95 on Sunday, according to the National Weather Service.
Muscogee County Coroner Buddy Bryan told WTVM the child's grandmother realized he was missing at around 8 p.m. after she and the other children exited the car and entered the residence at about 5:30 p.m.
At this time, the children's uncle allegedly borrowed the vehicle and drove it to Wendy's, WSBTV reported.
Bryan told outlets that Kendrick's grandmother realized he was missing at approximately 8 p.m. after being told no one knew where he was.
She called the children's uncle and asked if he had Kendrick, but when he said he didn't she asked him to check the car. That's when he found Kendrick unresponsive in the third row of the vehicle and called 911.
Engram was pronounced dead shortly after 9 p.m. on Sunday.
Bryan told ABC News his office is planning on ruling Kendrick's death heat-related. It is still unclear if anyone will face charges for the child's death.
"Just be aware. If you're an adult, be responsible," Bryan told WTVM. "The children are innocent. They can't help themselves and when you have a child that puts the responsibility on you."
There have been reports of children overheating in cars while the temperature was as low as 60 degrees, according to KidsandCars.
This is because children's bodies overheat three to five times faster than adults and because temperatures can reach 125 in minutes due to the greenhouse effect which causes cars to heat up quickly regardless of the outside temperature.
Newsweek reached out to the Muscogee County coroner for comment.
In Ontario, Canada, a 23-month-old child died after being left in a hot car while his mom was at work teaching at the local high school.
An infant in Georgia also died after being left in a hot car while her dad was being arrested, and a daycare worker left a toddler in a car in Tennessee, a mistake that claimed the child's life.