Inflation in Venezuela Will Hit Unprecedented 1 Million Percent by End of Year: IMF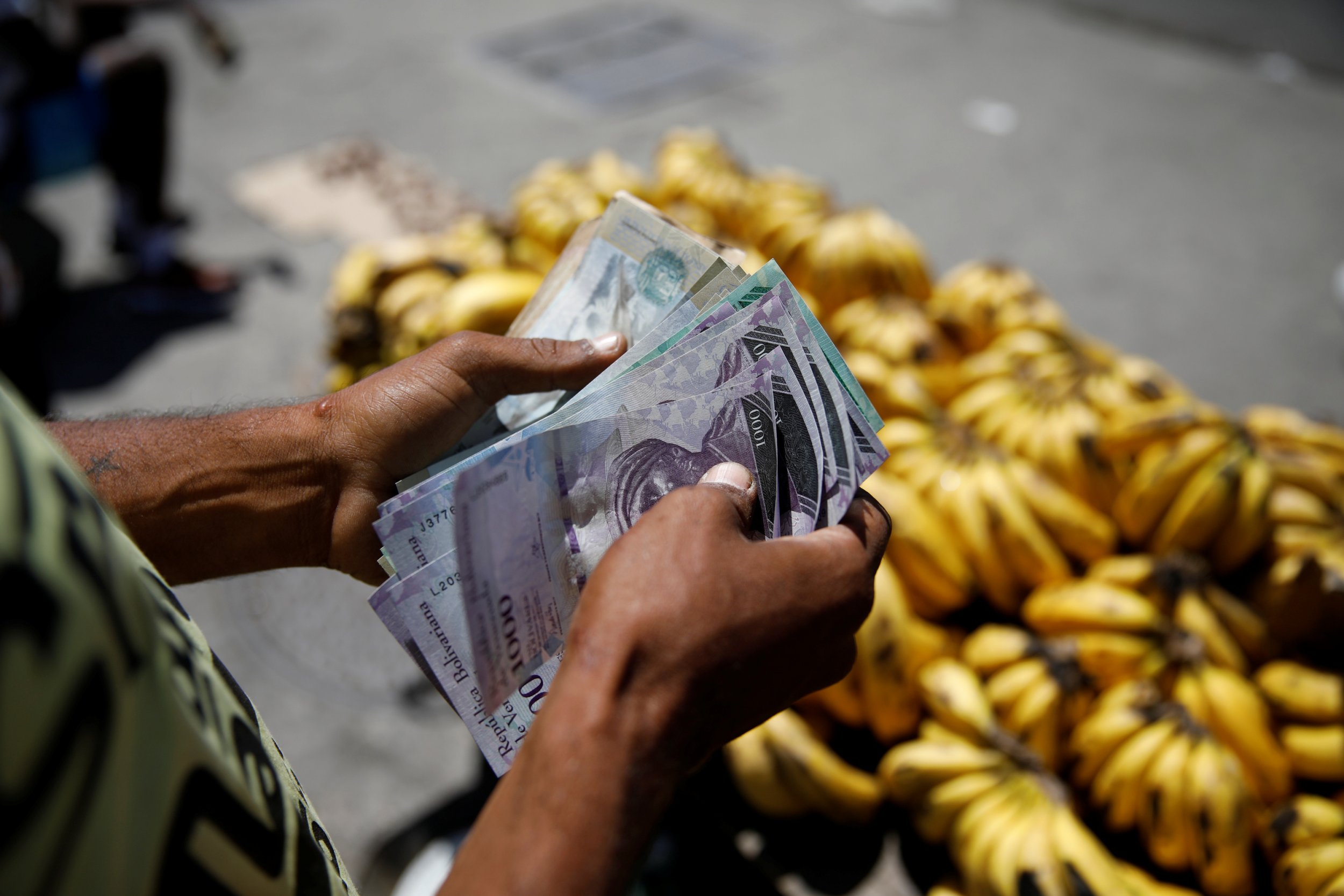 Already battling with high unemployment, food shortages, dwindling fuel stocks and a lack of basic medical supplies, Venezuela could face hyperinflation of 1 million percent by the end of this year, the International Monetary Fund has warned.
The South American nation is already suffering from high levels of inflation, but 2018 could see its currency, the bolívar, spiral down further than ever before, Bloomberg reported. Despite the crisis, Venezuela's embattled government continues to print more currency to cover gaping holes in its national budget caused by plunging crude oil prices.
Alejandro Werner, the head of the IMF's Western Hemisphere department, compared the situation to 1930s Germany or early 2000s Zimbabwe, when hyperinflation made national currencies effectively worthless. The worst ever recorded monthly hyperinflation rate was in Hungary in 1946, when the pengő hit an inflation rate of 41.9 quadrillion, which saw prices double every 15.3 hours.
In a blog post, Werner estimated the country's economy would contract by 18 percent in 2018 and another 5 percent in 2019. This year's recession will mark the third consecutive year of double-digit shrinkage, and Werner described the current situation as "a profound economic and social crisis."
"The collapse in economic activity, hyperinflation and increasing deterioration in the provision of public goods as well as shortages of food at subsidized prices have resulted in large migration flows, which will lead to intensifying spillover effects on neighboring countries," Werner wrote.
More than a million people have already fled Venezuela as living conditions worsens and the economy shows no sign of recovery, according to the United Nations High Commissioner for Refugees. The body estimates that about 5,000 people are leaving Venezuela each day, many fleeing to neighboring Colombia and a smaller number to other countries.
President Nicolas Maduro has refused to implement economic reforms, blaming the current crisis on an "economic war" being waged by domestic opponents in collusion with the U.S. and other international rivals. Government institutions have stopped reporting economic indicators in a bid to mask the true extent of the country's collapse.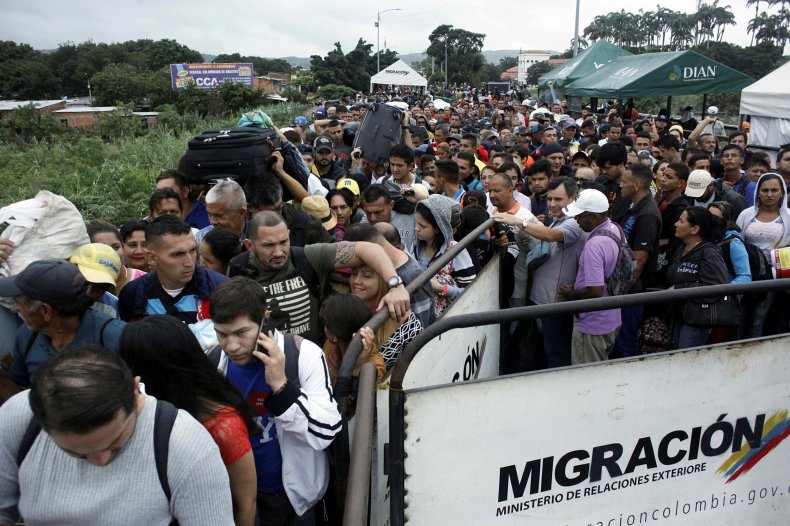 No official inflation figures have been published since December 2015, but the opposition-controlled National Assembly said the inflation rate has passed 24,600 percent as of May.
Bloomberg maintains an index of the cost of a coffee bought at a bakery in eastern Caracas. The so-called "Cafe Con Leche Index" hit 60,000 percent inflation over the past 12 months. Its growth is accelerating, and the agency recorded an annualized rate of 300,000 percent over the past three months.
The collapsing currency has left the government struggling to import food, fuel and medical supplies from abroad, further undermining low living standards. Measles and malaria epidemics have broken out because national health agencies have no resources to fight back.
In a bid to keep the people from starving, Maduro has increased the national minimum wage four times this year. The minimum salary is now 3 million bolivares a month—just $1.14 at the black market exchange rate, according to Reuters. Maduro has also promised workers additional meal tickets to combat spiraling food prices.