Inflation at Zero? Biden Criticized for Picking Monthly Figure
President Joe Biden and the White House came under fire yesterday for claiming that inflation for July was "zero"—despite that being one of the official statistics.
Speaking from the White House, Biden said: "I want to say a word about news that came out today relative to the economy. Actually, I just want to say a number: zero." He continued, "Today we received news that our economy had zero percent inflation in the month of July."
This led to some incredulous responses, reminiscent of the recent debate over whether the country is in a recession or not. Republican Congresswoman Lauren Boebert tweeted that "The White House is a bit confused. The inflation rate isn't at 0%, that's Biden's approval rating."
Texas Senator Ted Cruz summed it up as "Fake News: 8.5% = ZERO #Bidenflation"
Nathan Brand, the Deputy Communications Director for the Republican Party, said "Sure, they're straight up lying."
Writer and sports host Clay Travis had a similar line: "Joe Biden just said inflation is at 0%. They lie so brazenly it's incredible."
In fact, it's not a lie, it's just a question of time period.
As the Bureau of Labor Statistics said in the statement (with our emphasis):
The Consumer Price Index for All Urban Consumers (CPI-U) was unchanged in July on a seasonally adjusted basis after rising 1.3 percent in June, the U.S. Bureau of Labor Statistics reported today. Over the last 12 months, the all items index increased 8.5 percent before seasonal adjustment.
To translate: from June to July, across urban areas, prices didn't change—that's zero inflation. But when you compare prices to last year rather than last month, they are up 8.5 percent.
For American consumers, that means as you get to the checkout, your regular basket of shopping should roughly cost the same as last month, which is good news. But if you cast your mind back to last year, it will feel a fair bit more expensive, probably about 10 percent if it's groceries.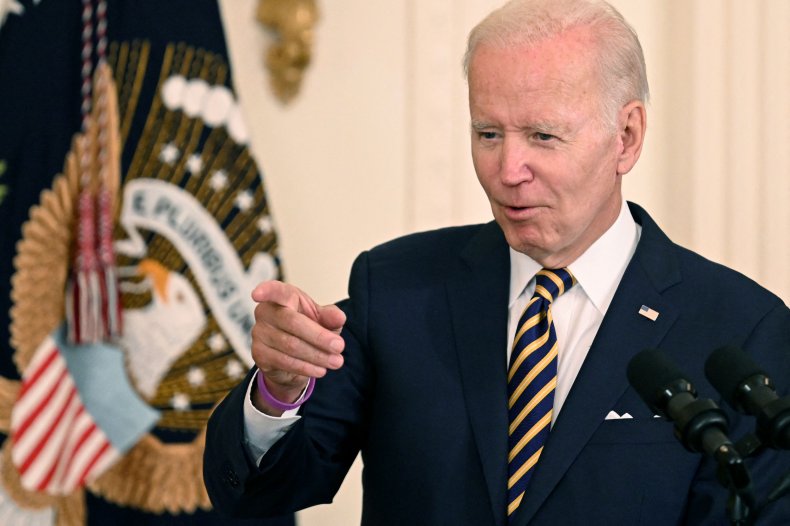 This is how measures of inflation work. They are either month to month, or year to year. If prices have gone up a lot and then plateau, they are still going to feel high to the consumer, even if the month-on-month figure is zero. And this is what is happening now.
There's more: inflation isn't just one figure, there is also core inflation, which removes costs like food and energy. That has gone up both year-on-year and month-on-month.
Even economics commentators and investment managers got worked up about the zero figure.
Bloomberg's Joe Weisenthal pointed out the zero figure, saying "The CPI basket didn't rise in July. Hence inflation was zero in the month. I'm flabbergasted that people are trying to dispute this."
In response, Nick Boyer of RKL Wealth Management said: "Good grief, how can you possibly be employed by Bloomberg?"
The debate over whether inflation is zero or not is something of a sideshow when it comes to interest rates: the Federal Reserve tends to look at another measure of inflation, PCE, or Personal Consumption Expenditures. That's still around 7 percent, and for June was up—both year-on-year, and month-on-month.