Inside the Alleged 'Today' Show 'Boys' Club' That Allowed Matt Lauer to Prey on Women—How Much Did NBC Know?
Following Matt Lauer's firing from NBC Wednesday, more details are emerging about the news anchor's reputation during his 20-year career at the Today show.
New reports from Variety, The New York Times and Vanity Fair paint a grim picture of Lauer's alleged sexual harassment and abuse of female staffers, which has raised questions about how much senior NBC brass knew about his behavior.
The Times published claims by a former Today employee Wednesday night, who said that Lauer sexually assaulted her in his office in 2001. Lauer "stepped out from behind his desk, pulled down her pants, bent her over a chair and had intercourse with her. At some point, she said, she passed out with her pants pulled halfway down," the Times report said.
A Variety investigation claimed Lauer gifted a colleague a sex toy with explicit instructions on how he wanted her to use.
In a memo to colleagues Wednesday, NBC News chief Andy Lack said that only one woman had come forward to the company with a "detailed complaint" about Lauer during his two-decade tenure at NBC. Lack conceded, however, that the former host's inappropriate conduct "may not have been an isolated incident."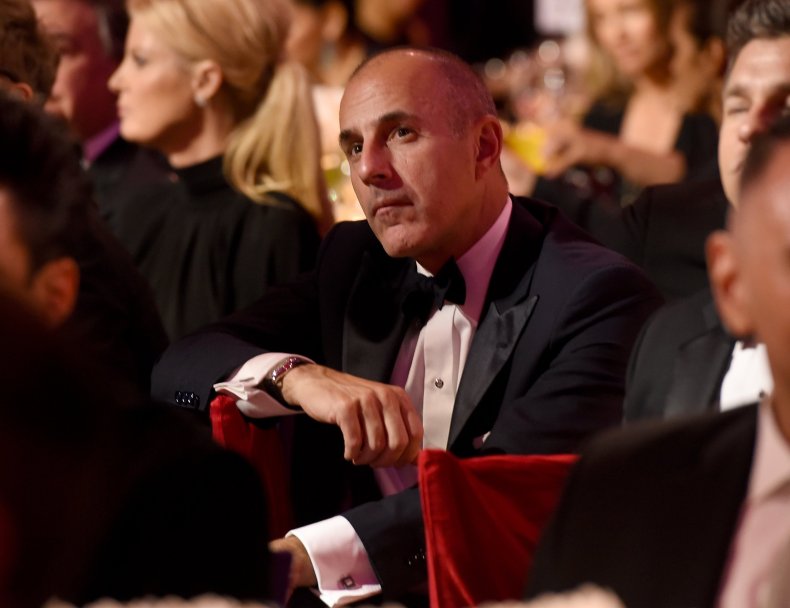 Now, some of the attention is turning to NBC and the Today show itself and whether top brass was genuinely ignorant to Lauer's reported misconduct.
The Times describes a "boys' club" mentality at the Today show which may have given Lauer licence to behave lasciviously. The newspaper interviewed more than six former Today staffers who described the environment as being largely male-dominated.
"Jokes about women's appearances were routine, the former employees said. One former producer recalled a director saying he 'wanted some milk' in reference to one woman's chest and making inappropriate comments about women over an audio feed with multiple people listening. Two former employees recalled colleagues playing a crude game in which they chose which female guests or staff members they would prefer to marry, kill or have sex with," the Times reported.
Lauer, too, partook in this kind of lewd conduct, which President Donald Trump might deem "locker room talk," and encouraged it, it's claimed. Variety said Lauer "would sometimes quiz female producers about who they'd slept with, offering to trade names."
Lauer, one of the NBC's highest-paid news anchors, signed a new contract with the network in November 2016 worth a reported $20 million a year. He also exercised considerable influence and editorial control on Today .
This power, according to the Variety article, meant that his behavior was overlooked by NBC executives who "were eager to keep him happy." One person told the publication, "They protected the s— out of Matt Lauer."
The new scrutiny could be an irremovable blemish on the reputation of America's most popular and longest-running morning program. Today has been a staple on American television screens since 1952.
An NBC spokesperson declined to comment on Today's "boys' club" depiction to the Times but "pointed out that 13 of 19 senior-level female producers" had been promoted on Today since 2015, said the paper.