Inspiration for a World Ceasefire on Armistice Day | Opinion
In honor of Armistice Day, there should be a global ceasefire in all conflicts. Humanitarian aid should be allowed to reach those in need without fear of violence. There are children starving right now in Yemen, Ethiopia, Syria and other war-torn countries.
Political and military leaders alike should respect Armistice Day as one for peace, and stop all fighting.
Peace was the great hope on Nov. 11, 1918, when the armistice ending the fighting of World War I took effect. Armistice Day, or Veteran's Day, calls us to build peace and end all wars. Millions of lives have been lost to warfare and starvation.
We can be inspired to be champions for peace as was Lt. George Harrington of the U.S. Army following the armistice. Harrington found himself thrust into the middle of violence even after the armistice. He and other soldiers had been assigned in 1919 to help the American Relief Administration feed the starving people of Latvia, a tiny nation in northern Europe.
Latvia had been caught up in the horror of World War I, but this nightmare did not end for them upon the armistice. Chaos ensued in Latvia as a number of occupying military forces fought each other.
Even after declaring their independence as a nation, Latvia was invaded by the Soviet Communists in early 1919. Their capital and port city of Riga was occupied by the Communist Bolsheviks.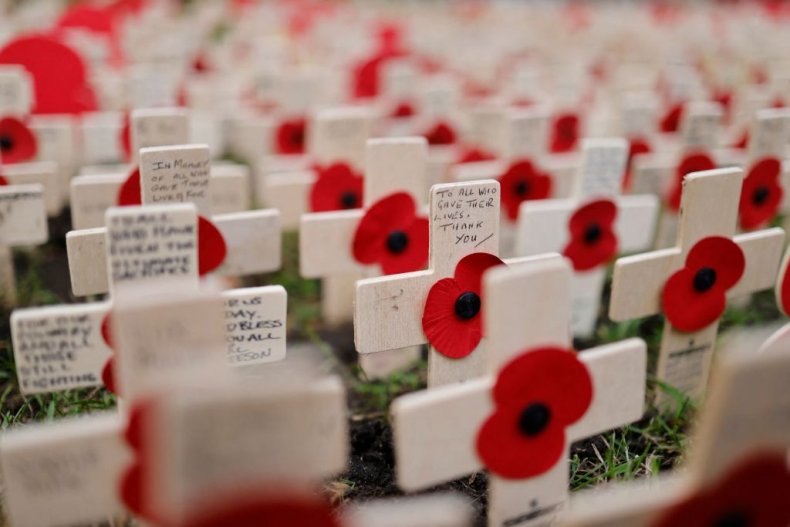 What happened next was the inevitable effect of war: starvation. German-led troops in Latvia fought to expel the Communists from Riga, which they did in May of 1919.
Lt. Harrington and his men were mobilized to bring a life-saving train of food to the starving people of Riga. The "doughboys" as U.S. soldiers were called, came under heavy fire from the Communists. The train tracks were derailed. But Harrington and his men fought off attackers and rebuilt the tracks. Nothing could stop them from their mission of reaching the starving people of Latvia.
Upon arriving in Riga, Harrington went to the American consulate which was being operated by one frightened and famished stenographer. But she had kept her post despite the fear.
As described in Herbert Hoover's memoirs, "With her aid, Lieutenant Harrington set up a committee of citizens to distribute his food." Harrington and the whole food distribution team won the praise of President Woodrow Wilson.
But Harrington's mission would see many more challenges as more fighting erupted between Latvia's occupying armies. This time the Estonian army sought to expel the German forces which they feared in Riga. Harrington informed the Allied leadership of the desperate plight of Riga should fighting continue. It was this information that motivated the Allied leaders to negotiate an armistice which saved lives.
A report read, "Lieutenant Harrington deserves the greatest credit. He has prevented wholesale murder at Riga."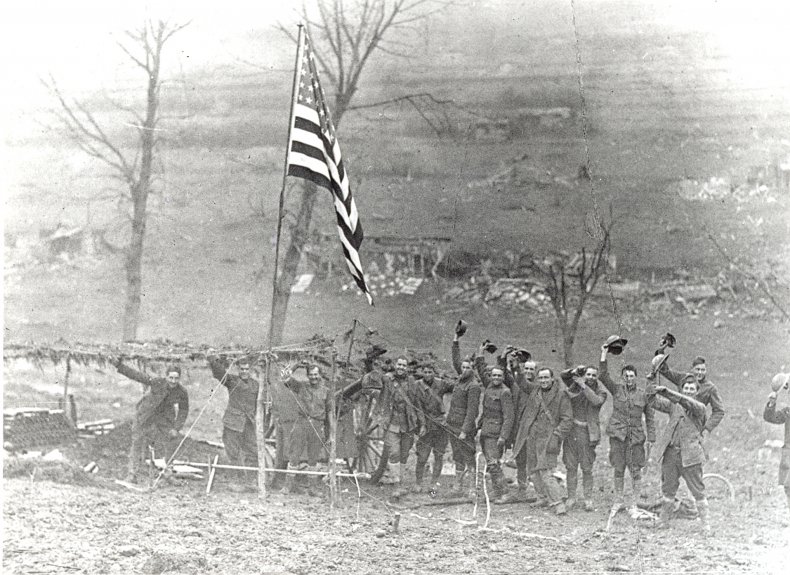 Today, there are number of countries that are also desperate for an armistice and food aid. War and hunger are claiming lives each day in Yemen, Ethiopia, South Sudan, Syria and other countries. Decades of conflict has put Afghanistan on the brink of starvation this winter.
We must do everything we can to achieve ceasefires and peace treaties in these war zones. We need to bring food to the starving children of these areas.
We can't be silent when innocent people are suffering the injustice of war and hunger. There should be a ceasefire in all ongoing conflicts for Armistice Day to save lives.
We must keep pursuing the dream of Armistice Day, bringing an end to war and the horror of famine that comes with it.
William Lambers is an author who partnered with the U.N. World Food Program on the book Ending World Hunger. His writings have been published by The New York Times, History News Network, Newsweek and many other outlets.
The views expressed in this article are the writer's own.