Intel Apologizes for Xinjiang Boycott After China Backlash
Intel has apologized to China after asking suppliers to avoid goods from Xinjiang, sparking a Chinese news and social media backlash as well as calls to boycott its products.
The American chipmaker found itself trending on China's Twitter-like service Weibo on Tuesday after local news outlets published Intel's annual letter to suppliers, in which it said, in multiple languages, that the company was "required to ensure our supply chain does not use any labor or source goods or services from the Xinjiang region."
The United States has determined that Beijing's policies in the nominally autonomous region in northwest China amount to ongoing genocide and crimes against humanity. Xinjiang's native population of Uyghurs and other mainly Muslim minority groups are subject to mass internment and coerced into forced labor, the U.S. says. Last week, Congress passed a law banning imports from the region.
"Multiple governments have imposed restrictions on products sourced from the Xinjiang region," said the letter signed by Intel Vice President Jackie Sturm, who is general manager of global supply chain operations. It was included under a section titled "Prohibiting any human trafficked or involuntary labor such as forced, debt bonded, prison, indentured or slave labor."
The letter drew a flurry of criticism from state newspapers as well as nationalistic commentary website Guancha, which hinted at financial ramifications for the company by pointing out China's position as Intel's largest market for the last six years running. Weibo users called for a boycott of technology products that use Intel microchips.
On Thursday, the semiconductor manufacturer issued apologies in Chinese on Weibo and the ubiquitous messaging application WeChat, beginning with a declaration of its "deep respect for China."
"Intel and China have had a long-term, cooperative relationship that includes more than 36 years of investment and deep cooperation in China, as well as more than 10,000 employees," the statement read.
Intel said it respected the "sensitivity of the issue" in China, but it insisted the December letter to suppliers was aimed at "ensuring compliance with U.S. laws" and not an expression of the company's position regarding Xinjiang. The California-based firm said it regretted causing "questions and concerns among our cherished Chinese partners."
"We apologize for the trouble caused to our respected Chinese customers, partners and the public. Intel is committed to becoming a trusted technology partner to accelerate joint development with China," it said.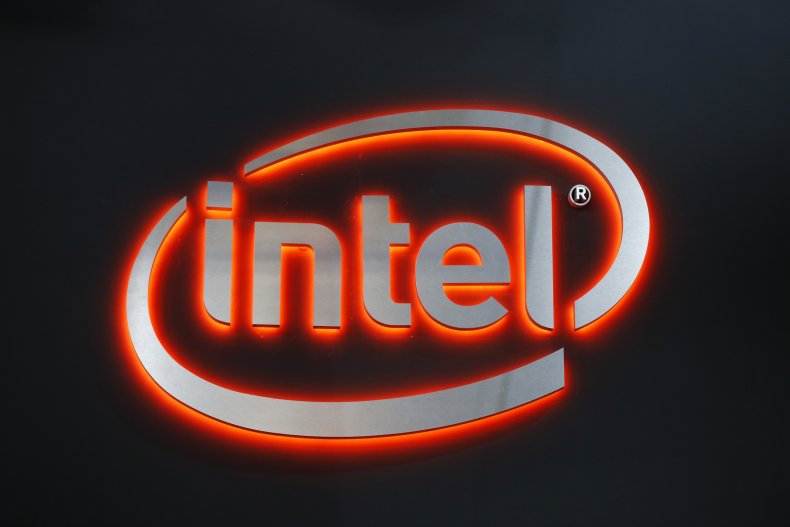 Intel is only the latest Western company to fall foul of China in the country's continued bid to justify its policies in Xinjiang. Beijing denies violating the rights of Uyghurs and says allegations of forced labor are fabricated. Earlier this year, fashion labels including H&M and Nike found themselves on the Chinese public's blacklist after announcing it would not source cotton and other supplies from the region.
In Intel's 2020-21 Corporate Responsibility Report—released in April—the chipmaker had already confirmed that it "does not use any labor or source goods or services from the Xinjiang region."
Unlike clothing companies, however, Intel semiconductors fall within a critical industry for China and other world governments, which are vying for a spot in the restructured supply chain in the post-pandemic era.
In the U.S., Intel CEO Pat Gelsinger is among other corporate leaders who are lobbying for Congress to pass the CHIPS Act, which will increase the competitiveness of semiconductor manufacturers at home.
Intel remains some way behind Taiwan's world-leading TSMC, which makes cutting-edge microchips for products including Apple's iPhone, iPad and MacBook ranges. In 2020, the Cupertino giant ended a 15-year partnership with Intel for its laptop processors—now manufactured by TSMC.