Watch Three International Space Station Astronauts Touchdown Just in Time for the Holidays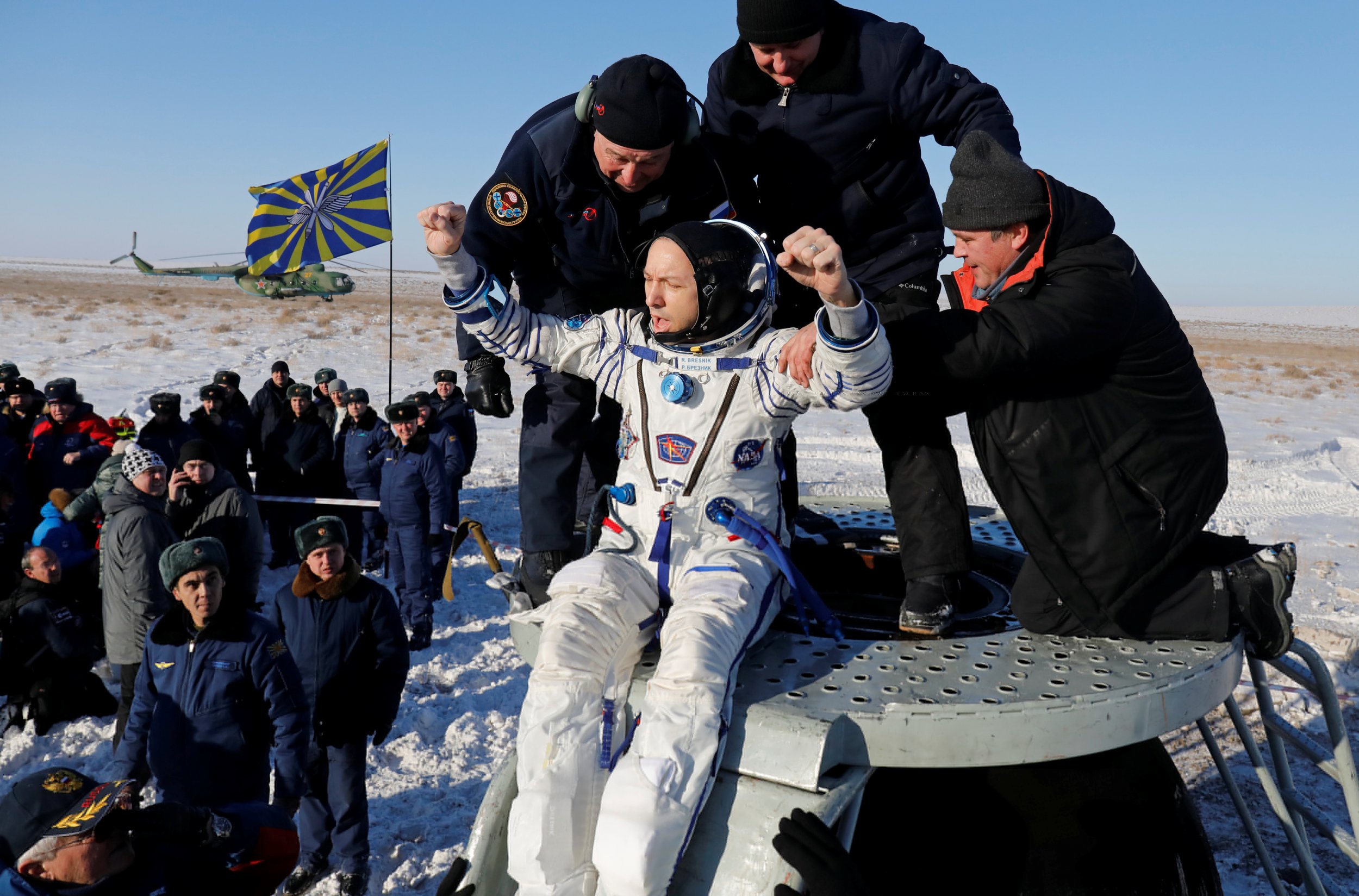 Three astronauts from the International Space Station have touched down in Kazakhstan, just in time for the holiday season. Randy Bresnik, Paolo Nespoli and Sergey Ryazansky landed today at 3:37 a.m. EST.
The International Space Station shared a video of their arrival on Twitter.
Their Soyuz capsule hit the snow-covered ground 90 miles south-east of the remote town of Zhezkazgan.
Randy Bresnik—a U.S. Marine—is famous for posting incredible photos and videos from the ISS. He shared a snapshot of this year's only supermoon from space earlier this month, as well as live footage of a spacewalk in November.
Keeping up with this tradition, he shared a final picture of the ISS with its lights out last night.
In orbit since July, the team had spent 139 days onboard the station, performing research experiments and maintaining the spacecraft. NASA's Bresnik, the European Space Agency's Nespoli and Russia's Sergey Ryazansky left three crew members behind.
The astronauts didn't miss out on Thanksgiving up in space. Bresnik and team had an unorthodox dinner of lobster and fresh lettuce. On that holiday, Bresnik shared with his Twitter followers, writing: "We have much to be thankful for. For me it's a crew that loves life & appreciates the fortunate opportunity to serve here."
Upon leaving, Bresnik and crew bid an emotional farewell to their colleagues still on the station. The ISS Twitter account shared a video of their goodbyes with the caption: "Three Expedition 53 crew members have said goodbye to their crewmates and entered their Soyuz spacecraft closing the hatches at 9:02 p.m. EST."
Three more astronauts will fly to the ISS on Sunday: NASA's Scott Tingle, Russia's Anton Shkaplerov and Japan's Norishige Kanai. They will join Russian cosmonaut Alexander Misurkin and two Americans, Joseph Acaba and Mark Vande Hei.