Internet Determined to Find Camouflaged Cat Hiding in Closet: 'Where's Waldo but Cuter'
Twitter users are struggling to locate a cat hiding in a closet in a brain-teasing photo that some people compared to popular children's puzzle books Where's Waldo?
A twitter account, Thereisnocat_, shared a clip to their page last week, challenging people to spot the moggy camouflaged somewhere in the snap.
The scene was a closet, with numerous shirts hanging on a rack, above a set of drawers—and no cat in sight.
Assured there was a feline in the photo, people pored over the photo desperately hunting for the elusive pet.
The photo was liked more than 36,000 times, and the photographer, Amy Lieber, aka @lieb_mealone, explained her cat Franklin was the star.
Lieber, from Washington, told Newsweek: "My boyfriend took this photo last week and we had been following "there's no cat in this photo," so we immediately thought to send it in."
Chatting more about her pet, she said: "Franklin is 2 years old and we have had him since May. He is our only pet and he is very spoiled. It's not one of his usual hiding spots, but he is shy and does like to hide (especially when there are new people over.) No idea why he was hiding at this particular moment."
Commenting on the various answers people gave in the comments, Lieber added: "I loved the reaction to the photo and the account in general. Some of them are very challenging!
"I thought it was very funny that people starting seeing cats in other places (like inside the drawer) when I'm 99.99% certain they aren't there."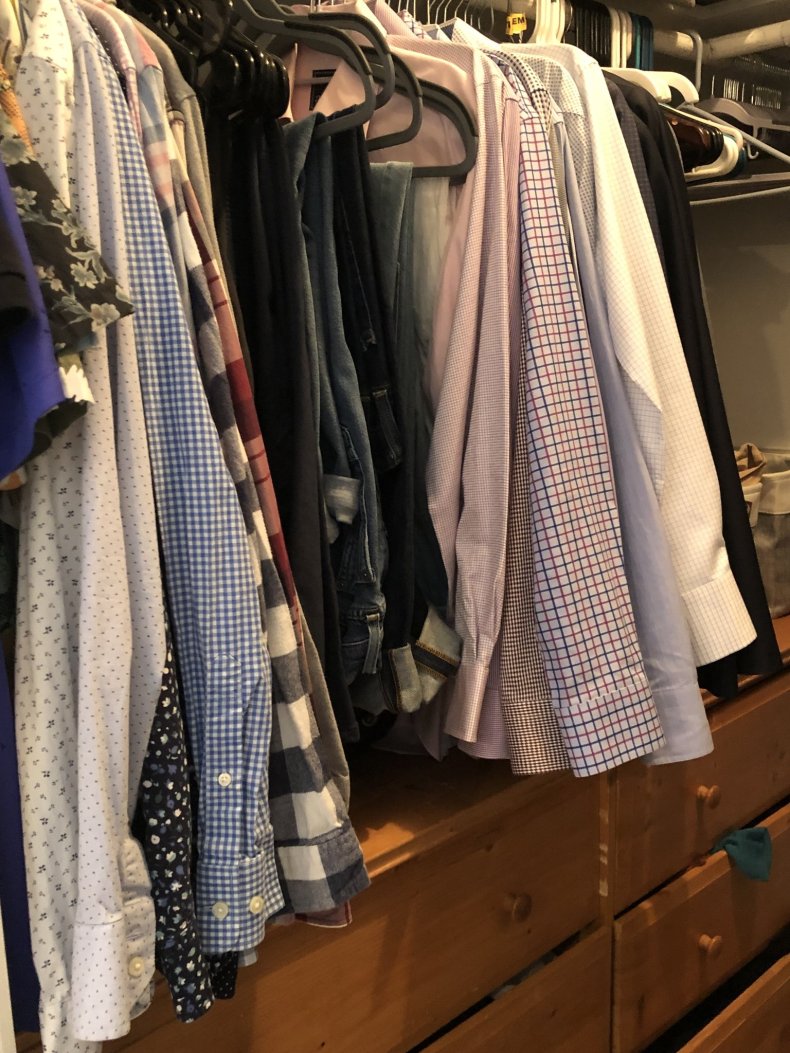 Commenting on the snap, Isabel Ordoñez reckoned: "I'm impressed no one had commented on this suspicious looking paw here!!
AnotherBoredFan admitted: "This account is making me see things."
Art Hays asked: "Where's the cat??? I see NO CAT!!!!!"
Abby raved: "That feeling when you find the cat."
Amelie Not Amelia joked: "This is like Where's Waldo but cuter."
Thunderin said: "That's cheating my eyes aren't ready for this difficulty level at five in the morning."
While JP wrote: "One of these days there's literally going to be no cat and I will officially lose my mind trying to find it. This one was CLOSE."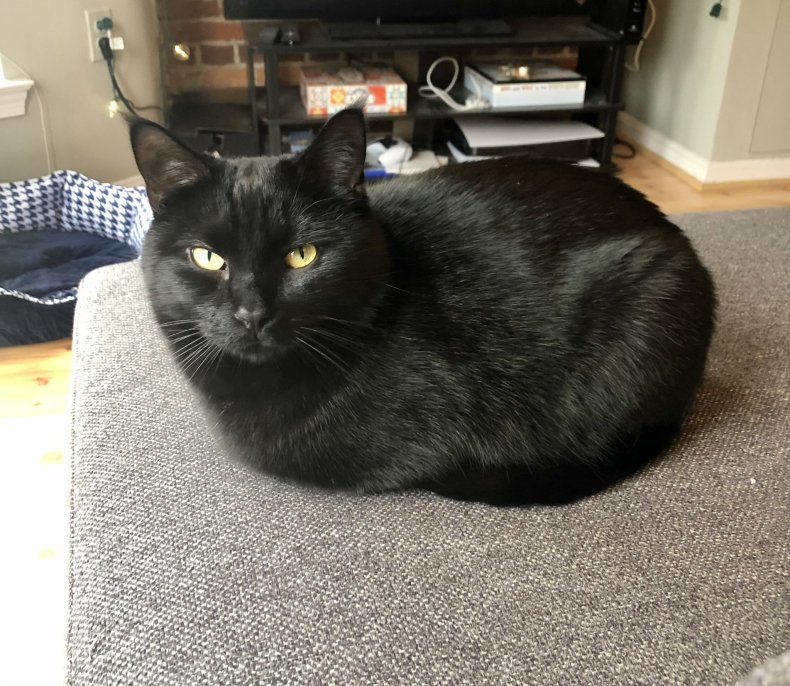 And Dieprinzessin claimed: "There is no cat in this picture."
A few spied Franklin, and shared their method, with @Sharie_kaye revealing: "Good work ... had to cheat, download and hit the edit, enlarge and lighten up button too!"
Echoing that, Trixie advised: "Turn brightness up for u all if you can't see the cat."
If you're having trouble spotting Franklin, Liber confirmed: "In the photo, you can just see his eye and cheek poking out from under the jeans."
Some did locate the moggy, as Bumble wrote: "You just just see an eye glaring out from underneath the shorter clothes in the middle of the shot."
While Arthur added: "I found him peeking at [the] bottom."