Internet commenters rallied behind one woman who refuses to follow her work schedule, despite the insistence of her newly appointed supervisor.
Posting on Reddit's popular r/antiwork forum, Redditor u/decayingdreamless (otherwise referred to as the original poster, or OP) said she worked the same work schedule for six months without conflict—until an unfamiliar authority arrived and threw a wrench in it.
Titled, "When I was hired I told my boss there was one day that I couldn't work. It was never a problem until we got a new boss," the post has received nearly 23,000 upvotes and 1,000 comments in the last day.
Explaining that there is only one day every week that she gets to see her family without scheduling conflicts, the original poster said she abided closely by her regular work hours and cherished her weekly day off.
"I planned my life around that schedule [and] had plans for that day this week," OP wrote. "[But] when I checked my schedule the new boss had changed everything around."
"I explained to him that when I was hired I said I needed that day off and it was never an issue before," OP continued. "He told me I needed to be more flexible and that my schedule would change...according to his needs."
Adding that she makes minimum wage with no benefits, and now has no ability to plan her time outside of work, the original poster said that after some thought, she decided to stick to the hours she's worked for the last half year.
"I'm not [canceling] my plans," OP wrote. "I told him I can't work that day but he expects me to show up.
"I'm just going to no call no show that day and laugh," OP assured. "Good luck figuring out who is going to cover the nights I hold that place down by myself."
Abrupt schedule changes are inconvenient, difficult to accommodate and perfectly legal.
"Unless an employment contract or a collective bargaining agreement states otherwise, an employer may change an employee's job duties, schedule or work location without the employee's consent," the Society for Human Resource Management reports.
Although Oregon and a handful of major American cities including New York City, San Francisco and Seattle have passed predictive scheduling laws requiring employers to notify employees of schedule changes two weeks in advance, the same cannot be said for other regions of the country.
Multiple states, including Arkansas, Georgia, Iowa and Tennessee have passed laws preventing local governments from implementing predictive scheduling regulations, according to HR Dive.
Whether or not notice of an impending schedule change is required, however, can quickly be rendered moot if employees are unwilling to conform to inconsiderate management practices.
In her viral Reddit post, the original poster expressed her disappointment with the decision to change her work schedule and made it clear that she is not compensated well enough to adapt to her new boss' poor communication style.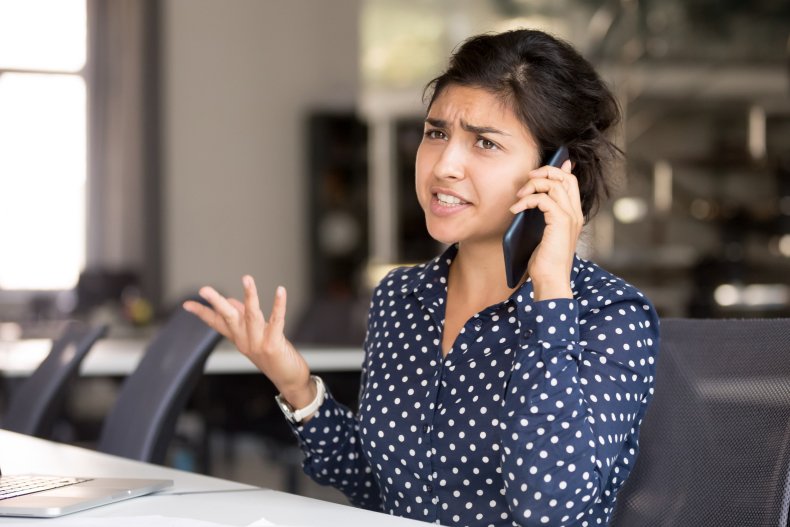 Throughout the post's comment section, Redditors commended the original poster's fortitude and slammed her new supervisor for requiring employees to change schedules whenever he feels necessary.
"It's a crap power play by crap bosses," Redditor u/Whole_Mechanic_8143 wrote in the post's top comment, which has received nearly 10,000 upvotes. "Stand your ground and start looking for a new job.
"He's showing you he's a petty power tripping [a**hole]," they added.
"He doesn't care," Redditor u/MangaJosh chimed in, receiving more than 1,600 upvotes. "All he cares about is how much power tripping he can do."
Redditor u/CapnKrieg, whose comment has received more than 1,500 upvotes, echoed that sentiment.
"Good on you," they congratulated. "Minimum wage jobs expect your soul and [to] be [grateful] you have the job, we need to stop giving it to them."
"It's true," Redditor u/missoularedhead added. "The jobs that pay the least are the jobs that are micromanaged."
In a separate comment, which has received nearly 2,000 upvotes, Redditor u/Keslen offered an opposite perspective on the original poster's scheduling spat.
"You're not no call, no showing" they assured. "You told him you weren't available.
"If he's not able to find coverage, that's his problem - not yours," they added.
Newsweek reached out to u/decayingdreamless for comment.