Internet's Favorite Meme Kids Meet Up in Real Life After 5 years: 'Iconic'
If you remember Vine, you'll probably remember these kids too. And years after finding fame online, their real-life meet-up has warmed hearts.
Ava Ryan made it as an internet sensation at just 18 months old, in popular videos including one from 2014 where baby Ava looked out of a window and said: "I smell like beef."
Gavin Thomas found similar fame on the popular video-sharing app, first appearing in 2013 and continuing to amass views around the web where his expressions are frequently used as reactions.
The pair first met on Vine—a social media video platform that was shut down in 2016 – and have been sending each other video messages and connecting on FaceTime since 2017. In a new viral video, Gavin and Ava have finally met in real life.
Ava's mom Katie Ryan said that the pair FaceTimed every day for five years since 2017, and quickly became best friends.
This year, to celebrate her 12th birthday, Ava met up with long-time online friend Gavin.
Ava told Newsweek: "It did not feel real. Seeing him in person after seeing him on FaceTime was a lot different and it was awesome."
On February 20, Ryan shared a tweet with a photo of the pair together and said: "Ava finally got to meet her best friend @gavinthomas... For her birthday this year, I surprised her with a trip to visit him!"
In the video, Ava and Gavin are filmed on a trip to Mall Of America—a reference to an earlier video message from a young Gavin where he asked: "Ava do you want to go to the Mall of America later sometime?"
Gavin told Newsweek: "I was so excited to meet my BFF Ava! We counted down each day together over FaceTime! I invited her to the Mall of America back in 2017 so it was so much fun that we got to go for her birthday!"
A video of the meeting shared on Tuesday on TikTok now has over 56,000 views and over 14,000 likes, and has delighted the internet.
One TikTok user commented: "Are you kidding me? This is the cutest thing I've ever seen." Another wrote: "You're telling me my two favorite Vine children are friends?"
"I was excited and nervous at the same time," said Ava: "I call it nervicited."
Another fan said: "I stumbled upon your account at the perfect moment, I used to love them they're so grown up." One TikTok user simply wrote: "Iconic."
The text on the video read: "They had just as much fun in person as they did on FaceTime. Besties forever."
"Wow this is incredible," wrote one viewer: "Watched these two grow up and now they're pals. Love it."
"I hope we can see each other very soon," Gavin said: "For now, we just keep calling each other every day – and we take a virtual acting class together."
Ava said: "I wish I could see him every single day but I think we will see each other again this summer."
If the heartwarming video has left you feeling as nostalgic as the rest of the internet, you can also take a look at some of the best Vine videos in this article from a year after the iconic six-second video app was scrapped.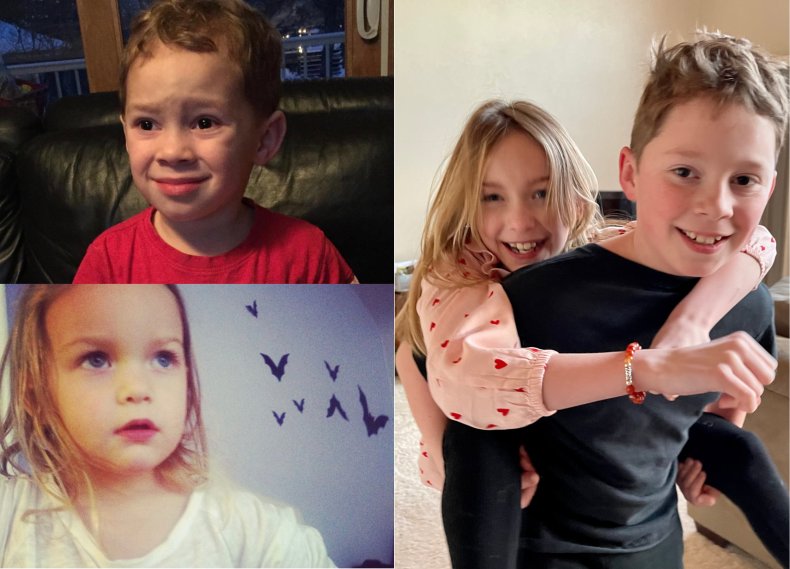 Update 03/17/22 at 05:30 a.m. ET: This article was updated to include images, video and comment from Gavin and Ava.