Sometimes when parents die, family dynamics change, and relationships get lost. This is the case for a woman who is now seeking advice after their brother sold their late parents' property without consulting them first.
In a post shared on Mumsnet on Sunday, which has so far reached over 140 comments, the user, known as Coffeecup123456, explained that after both her parents died a few years ago she decided to have no contact with her brother, describing him as a controlling and untrustworthy person.
Once her parents died, Coffeecup123456 and her brother were made joint executors of the will, but the woman relinquished her role after her mother died, to avoid "my name being attached to probate & him not doing things as he should."
"Since then I discovered that for 3.5 years he was renting it out. Solicitor said I could only regain some control if I followed a lengthy /costly process of renaming myself to be an executor."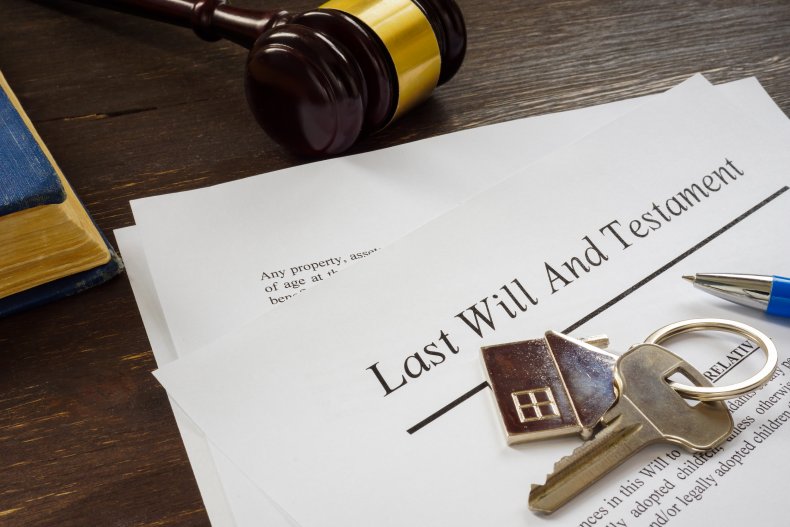 After looking up the house out of curiosity, the woman discovered that it had been sold within the last six months, without her consent and without being informed.
"I would love to know if there's anything I can do or somewhere I can go to find out more. He would not willingly share any info and would be prone to lying."
The woman later agreed it was "foolish" of her, in monetary terms, relinquishing being a joint executor but at the time she was in a "self preservation mode" and just needed to be away from her brother.
According to the 2019 Survey of Consumer Finances (SCF) by the Federal Reserve, the average inheritance in the U.S. is $110,050 for the middle class, per financial technology company SmartAsset. So the user may have lost a considerable amount of money.
One user, girlmom21, commented: "You chose to relinquish your role and have no contact with him. I'm not sure why you expected him to keep in contact with you when you knew how unreliable and untrustworthy he is." And TronDeReplay said: "If you are a beneficiary of the will, then not being executor shouldn't affect what you are meant to receive."
Another user, Itiswhatitisuntilitisnt, said: "He doesn't need to inform you he's sold the house but we need to know what the will states? If you are entitled to any of the estate you can ask who the probable solicitor is and speak to them." And BobLemon asked: "What do you want to achieve?"
The debate raged on in the comments sections, sometimes confusingly, as to what her options were.
Octomore pointed out: "You relinquished the executor role, but that is not the same as giving up anything you were entitled to as a beneficiary. Were you a beneficiary? If so, I'm confused as to why you've let so much time go by before wondering where your share of the estate is."
Carefullycourageous commented: "[You Are Being Unreasonable] expecting him to involve you, as you voluntarily gave up your executor status. [You Are Not Being Unreasonable] to expect him to share the proceeds with you if you should be a beneficiary. You need further legal advice."
Ohthatsexciting, commented, attaching the government website to their comment: "£3 to find who sold and who purchased."
Another user, Pixiedust1234 shared their own similar experience: "Oh good luck. I am still waiting on my brother to give me the remainder of my inheritance from 9 years ago. It would cost more to sue him/get a solicitor involved but it's still thousands of pounds he's essentially stolen from me/other siblings."
And Threetulips added: "I agree you need a solicitor—some will defer payment from any proceeds. You should've put a note on the property to be informed if a sale is going through—this may have prevented this mess. I doubt you'll see any money."