Internet Laughs at Husband Mistakenly Saying Wife Is a Sex Worker: 'Idiot'
A woman has left the internet in stitches after revealing her husband's awkward mistake that completely altered her reputation with his friends.
Posted on Mumsnet on Thursday, user MyHusbandIsVeryStupid shared the story and wrote: "I went out for dinner last night with a bunch of my husband's work colleagues who I've not met before. We all got on great but I could tell there was a weird vibe between me and them.
"Do you want to know why? My job is a sexual health advisor. He's been telling people I'm a sex worker."
Sexual health advisers provide information, advice and counseling to help people maintain good sexual health. They support people diagnosed with a sexually transmitted infection (STI) and provide a non-judgmental approach to a wide range of people in the community.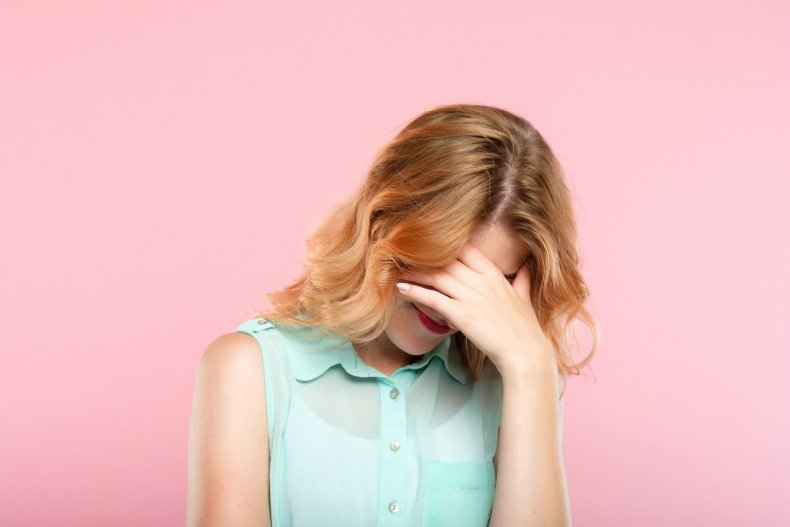 In contrast, sex worker is a term usually used to refer to someone whose work involves sexually explicit behavior—for example, a prostitute.
The Mumsnet user revealed that the mistake was completely accidental: "He actually thought that's what sex worker meant," she said: "Thankfully, I've put everyone straight and the weird tension eased. But what an idiot."
In stitches at the story, Mumsnet users headed to the comments to share their thoughts. One user wrote, "Omg that is a hilarious mistake." Another said: "Aw God love him! His colleagues must have thought you were very liberal."
"This wins the internet for me tonight. GOLD," wrote one commenter. Another said: "An adult male in the 21st century doesn't know what a sex worker is? Extraordinary."
Meanwhile, other users were prompted to share stories of times their jobs had been mis-communicated with hilarious results.
"My son told his entire school at an assembly that I make adult movies," wrote one commenter. "I'm a boring marketing manager who sometimes makes boring videos."
Another user said: "My husband used to run a fertility clinic. Our daughter told her teacher he made ladies pregnant."
One commenter shared: "My nephew told everyone at his school that his mom, my sister, was a drug dealer… she was a pharmacist so not technically wrong."
Another Mumsnet user shared their story and wrote: "My nephew told his year 1 teacher that his mummy and daddy worked together. He told them that 'daddy knocks people out' and 'mummy cuts them up'—both of them are consultants in the hospital, he is head of anesthesia and she's a surgeon."
"Husband of 10 years tells people I am an architect," shared another Mumsnet user. "I'm not. I'm an archaeologist."