'Inuyasha' Sequel Clip Appears Online, More Information Coming Soon
Ahead of the anime's release, the first clip of Yashahime: Princess Half-Demon--the sequel to the popular Inuyasha series--was appeared online.
The promotional video was aired in Japan, captured and shared online via Twitter by user @RanobeSugoi. The clip is without voice lines or sound effects, but does show the character designs in full color and some of the mannerisms and quirks of the main three characters.
Take a look at the first clip of Yasahime: Princess Half-Demon below.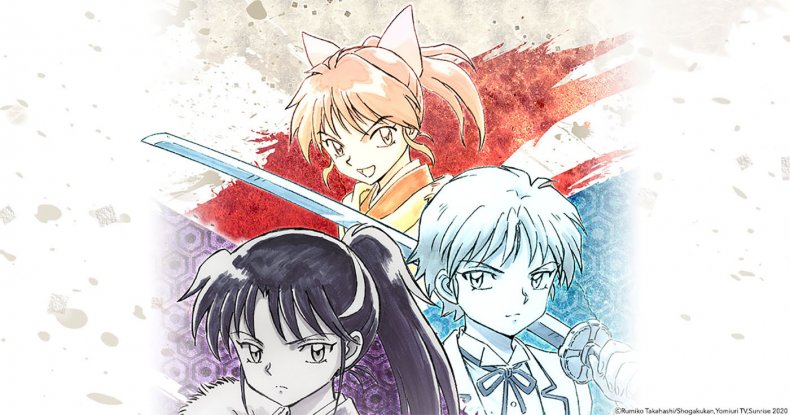 Not much is shown during this first clip of the Inuyasha sequel anime, but fans get to see some of the personalities of the main cast.
Moroha, the daughter of Inuyasha and Kagome, is seen as a rambunctious, over-confident fighter similar to her father. The official site describes Moroha as "cheerful" and while she has a lot of her parents' traits she doesn't know it, as she grew up without them.
Towa is the twin of Setsuna and the daughter of Sesshomaru. From the clip, she seems much more level-headed and book smart. She was separated from her sister and have now reunited, but Setsuna has no memory of Towa.
Setsuna, on the other hand, is stoic and looks dangerous similar to her father. She wields a bladed staff and makes a living by destroying demons.
The official Yashime: Princes Half-Demon Twitter account revealed over the weekend that new information about the story and anime will arrive on August 7. Perhaps fans will get a proper release of an extended clip of the upcoming anime. Fans will just have to wait and see.
Here's the full synopsis for Yashime: Princess Half-Demon:
In Feudal Japan, Half-Demon twins Towa and Setsuna are separated from each other during a forest fire. While desperately searching for her younger sister, Towa wanders into a mysterious tunnel that sends her into present-day Japan, where she is found and raised by Kagome Higurashi's brother, Sota, and his family.
Ten years later, the tunnel that connects the two eras has reopened, allowing Towa to be reunited with Setsuna, who is now a Demon Slayer working for Kohaku. But to Towa's shock, Setsuna appears to have lost all memories of her older sister.
Joined by Moroha, the daughter of Inuyasha and Kagome, the three young women travel between the two eras on an adventure to regain their missing past.
Back in May, the sequel series was announced for a fall release in Japan. Viz Media will distribute the series in North America, but no date for a possible English-language release has been announced.
The Inuyasha sequel is being developed by Japanese production company Sunrise, which had a hand in the original Inuyasha anime.
What do you think of the first clip from the Inuyasha sequel? Let us know in the comments section.