ER Doctor Overwhelmed by COVID Patients Fears 'We Are Only on the Front Edge of a Wave'
An ER doctor in Iowa has said people who are still sceptical about COVID-19 vaccines need to put their politics aside and get the jab because "it's us versus the virus, not us versus us."
Lance VanGundy, who is emergency medical director at UnityPoint Health in Marshalltown, posted an exasperated video on Facebook on September 2, setting out his concerns about vaccine misinformation.
After a 14-hour shift that topped off an 84-hour week, a demoralized VanGundy filmed himself in his car, lamenting that there were no intensive care beds for patients whose lives were at risk because of other ailments such as strokes, heart attacks or blood clots.
The day he made the video, he had tried to understand why a couple he was treating for COVID had not had the vaccine. The husband said he thought he had to pay for the shot while his wife was scared of the side effects.
"I could tell that their sources of information were not credible, not accurate and it just kind of put me at the end of my tether," he told Newsweek, pointing out that 88 percent of intensive care patients at his hospital were unvaccinated.
He said the country was so polarized that "a lot of people distrust anything having to do with the U.S. government," adding that he hoped as someone on the medical front line, he could persuade people the vaccine "is safe and effective and why it is so critical you get it."
He said he did not get confrontational with his patients but found that among older people, the majority opposed President Joe Biden and his chief medical adviser, Dr. Anthony Fauci. He found that younger patients who were unvaccinated "just don't think they are vulnerable to it.
"They don't appreciate that downstream they give it to five more people, one of whom might take up a vital hospital bed."
Every health provider he knew had had encounters with people who expressed regret at not getting vaccinated, VanGundy said. "I have not yet heard somebody say to me I wish I had not got the vaccine."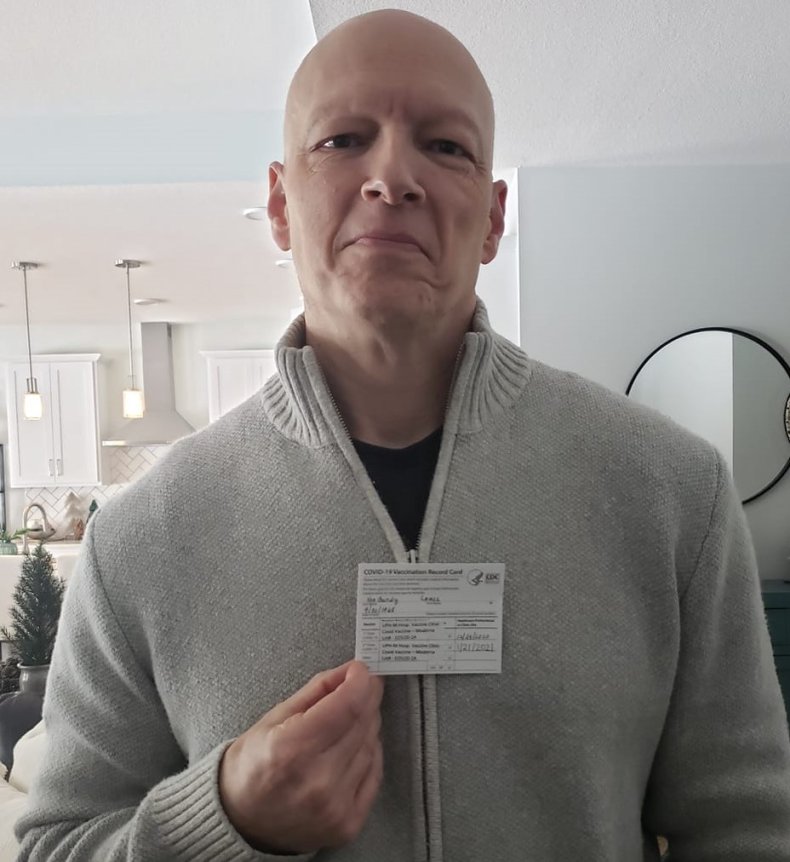 The latest figures from the U.S. Centers for Disease Control and Prevention show that 64.1 percent of Iowans over the age of 18 have been fully vaccinated, close to the national average figure.
On Thursday, the president unveiled a six-step plan to combat what he called a "pandemic of the unvaccinated." It mandates vaccinations or weekly tests for people who work for private businesses with more than 100 staff.
However, VanGundy is concerned about "superspreader" events such as the return of college football. He believes these could lead to an even bigger spike in cases and that "we are only on the front edge of a wave that is continuing to crash through in the next several weeks."
He added: "We have had some weird occurrences at this hospital. We [Iowa] were hit by two different tornados, we have managed disasters. But you work through it and you know that there is a light at the end of the tunnel.
"The discouraging thing about this pandemic is that you can't see where the light is."
Acknowledging there are "other places much worse than we have it," he said that if hospital resources were stretched in an area with a relatively low population density, "then this has got to be happening everywhere and it's time for people to appreciate we are all in this together and do our part by getting the vaccine."
The graphic below by Statista shows the share of people who say their employer encourages or requires COVID vaccination.