iPhone 7: Price, Specs, Release Date and Everything Else We Know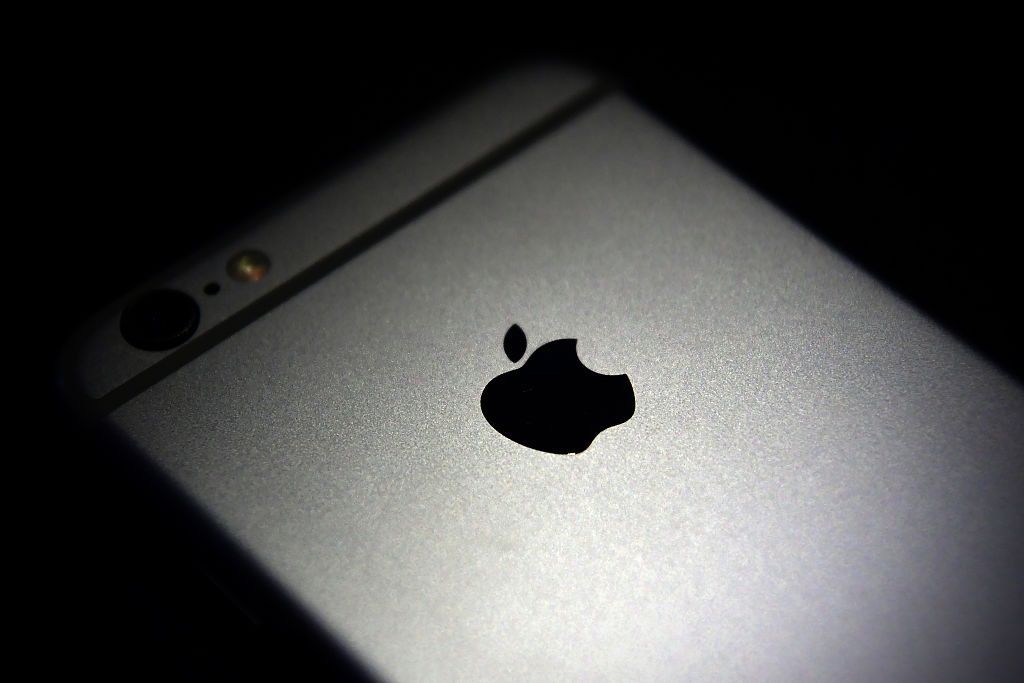 The buzz surrounding Apple's latest flagship smartphone, presumably called the iPhone 7, has been relatively subdued compared to recent years. This could have something to do with speculation that the world's most valuable company is switching its flagship device to a three-year cycle, meaning the iPhone 7 will only be an incremental upgrade of the iPhone 6 and 6s.
A recent survey from customer acquisition firm Fluent found that the majority of American consumers don't care about the new iPhone. Only 31 percent said that they thought the announcement of a new iPhone is a big deal, while 28 percent think that the new model will be a significant improvement.
Whatever the case, Apple will almost certainly be unveiling the device at an event in California on Wednesday, September 7. So what can we expect to see? Newsweek has a full round-up of everything we know so far.
Dual-Lens Camera
Back in March, a leaked image appeared on Chinese website Bastille Post that appeared to show a dual-lens camera at the rear of an iPhone prototype. The picture of the protruding camera followed earlier rumors that the iPhone 7, iPhone 7 Plus or iPhone Pro will feature the technology.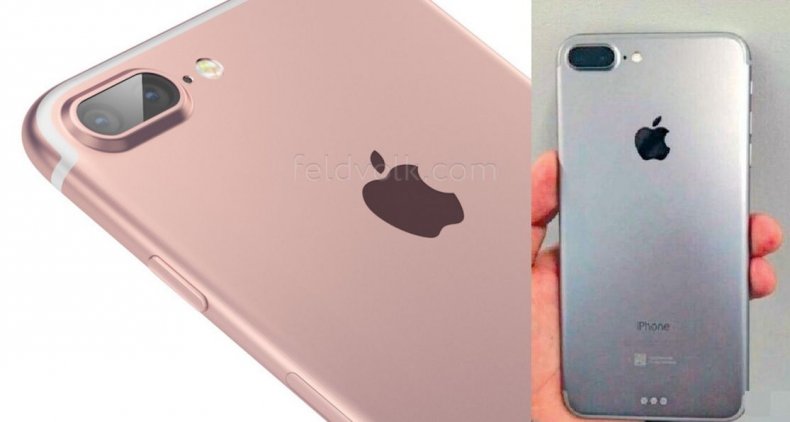 In 2015, Apple bought LinX Imaging, an Israeli camera technology firm that had previously developed two, three and four lens arrays capable of creating depth maps of objects. This led to speculation that Apple might integrate such lenses into its devices to enable 3D scanning.
More recent rumors about the camera have come from KGI Securities' Ming-chi Kuo, who is not often wrong when it comes to predicting Apple hardware. Kuo released a note to AppleInsider that claimed the dual-lens camera system will be comprised of a wide-angle camera and a telephoto camera, both with 12-megapixel sensors.
No More Headphone Jack
Apple is widely rumored to be abandoning the standard 3.5mm headphone jack for the iPhone 7, relying instead on either Bluetooth technology or the Lightning connector. Theories as to why Apple is planning to consign a technology that has been a standard for more than 130 years range from a wrap-around screen to a hidden agenda of pushing its wireless Beats headphones onto the world.
Ditching the headphone jack could also help Apple produce a slimmer smartphone, with the jack seen as one of the limiting factors to the dimensions of a device. Using a slimmer lightning port to connect headphones would allow about 1mm to be shaved of the iPhone's thickness.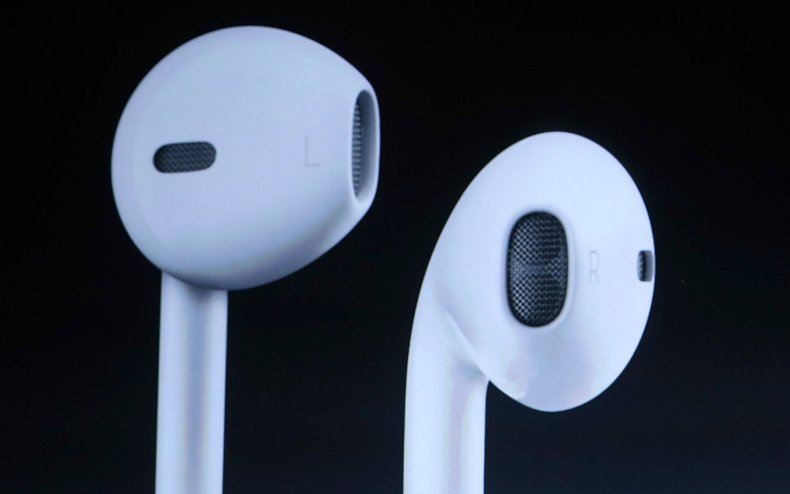 Another theory is that it could allow Apple to extend the screen further down the device, with some suggesting it could even extend right to the phone's base. San Francisco-based product designer Matt Galligan speculated in a blogpost to Medium that "it's all about internal space… basically, there would be no way to fit the jack itself under the screen."
Replacing the traditional headphones could be a new device called "AirPods," at least if a new registration filing from Apple is anything to go by. Not much detail is given in the filing, but the name suggests it could be a wireless version of Apple's EarPod headphones.
Pressure-Sensitive Home Button
Apple is said to be replacing the home button with a pressure-sensitive one that works using haptic feedback to notify the user it has been pressed, Bloomberg reported.
The removal of the clicking home button could potentially help make the device more waterproof, with Kuo's note suggesting it will feature IPX7 water resistance. This would bring it level with the Apple Watch, but still lags behind the waterproofing of rivals like Samsung and Sony.
Price and Release Date
Kuo's note stated that five color options are to be expected: rose gold, gold, silver, dark black and piano black. In terms of price, the device is expected to range from around $650 to $850, depending on the storage option.
Apple's metronomic release schedule of flagship smartphones means it came as no surprise that the big unveiling of its next iPhone would come in the first half of September. Usually, it would fall on a Tuesday but Labor Day in the U.S. has pushed it back to Wednesday.
If history is anything to go by, the phone won't be available immediately. Notorious leaker Evan Blass believes the exact release date of the iPhone 7 will be Friday, September 16.
How to watch the launch
The event will take place at the Bill Graham Civic Auditorium in San Francisco at 10 a.m. local time (6 p.m. in the U.K.). You can stream the launch from Apple's website on Safari on a Mac, and on Windows 10 using the Microsoft Edge browser.