Iran Bans Teenage Chess Master Siblings From Competing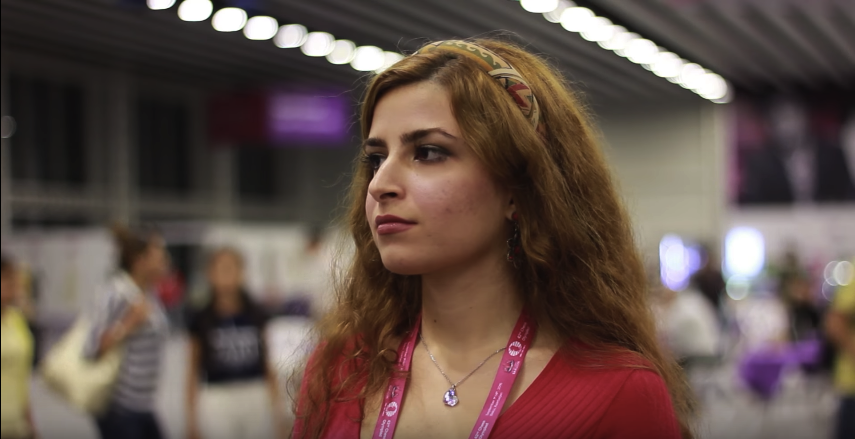 Iranian chess authorities have punished siblings after the brother played a match against an Israeli national and the sister did not wear a hijab in a tournament.
Dorsa Derakhshani, an 18-year-old student based in Spain, did not wear the traditional headscarf in a tournament in Gibraltar earlier this month.
In Iran, women are legally required to wear the hjiab in public.
Her 15-year-old brother Borna also attended the Tradewise Gibraltar Chess Festival and played a match against Israeli competitor Alexander Huzman. The Iranian teenager lost the match.
Iran considers Israel to be an enemy state, and does not recognize its existence. The country's religious leadership regularly threatens Israel with destruction.
"As a first step, these two will be denied entry to all tournaments taking place in Iran," Mehrdad Pahlevanzadeh, the head of the Iranian Chess Federation, told The Washington Post.
"And, in the name of Iran, they will no longer be allowed the opportunity to be present on the national team."
Iranian activists took to social media to protest the decision to force women to wear hijabs to compete, while others lauded Derakhshani as a role model.
Read more: Egyptian judoka refuses to shake hands with Israeli rival after loss
The reigning U.S. chess champion Nazi Paikidze last year refused to compete in the Women's World Chess Championship on March 5 in Tehran. "I think it's unacceptable to host a WOMEN'S World Championship in a place where women do not have basic fundamental rights and are treated as second-class citizens," Paikidze said in an Instagram post in September.
"For those saying that I don't know anything about Iran: I have received the most support and gratitude from the people of Iran, who are facing this situation every day."
Iranian competitors have previously refused to play matches against their Israeli counterparts. Last year, Iranian chess grandmaster Ehsan Ghaem-Maghami pulled out of a bout at a Basel tournament with an Israeli competitor for what Iranian media cited as the rejection of the "existence of the Zionist state" and support "for the oppressed people of Palestine."
In 2011, the Corsica Masters tournament banned an Iranian chess player for refusing to play against an Israeli competitor.