Rio 2016: Egyptian Judoka Refuses to Shake Hands With Israeli Rival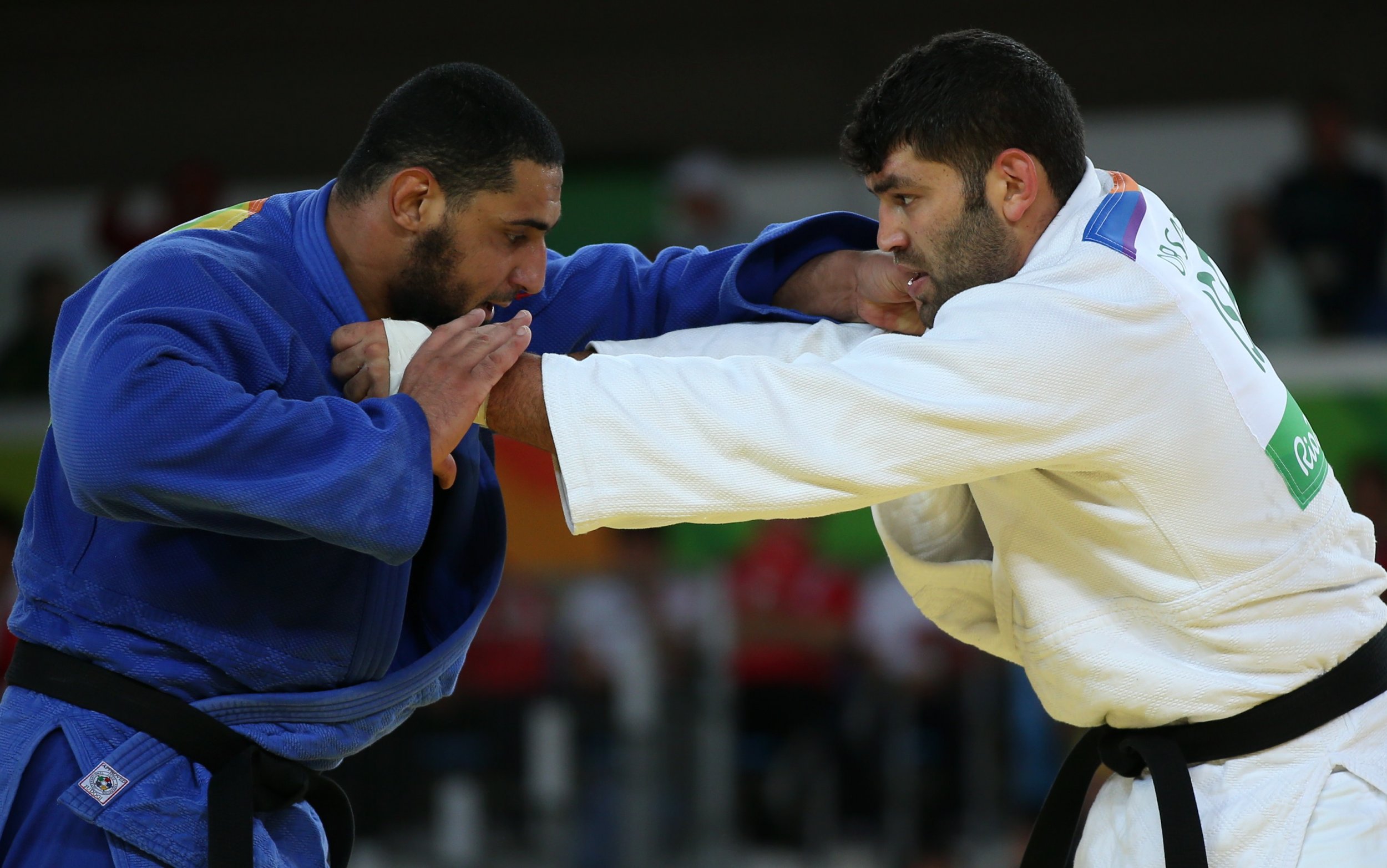 An Egyptian judo competitor refused to shake the hand of an Israeli rival after losing a 100 kilogram contest at the Rio Olympics Friday.
Israel's Or Sasson defeated Islam el-Shahabi despite receiving a penalty, finishing his opponent with a wazari and ultimately an ippon.
Sasson offered el-Shahabi a handshake at the conclusion of the bout and when he declined, the crowd subsequently booed the lack of sportsmanship. Egyptian public opinion is fiercely anti-Israel.
According to Israeli newspaper Haaretz, there were concerns that el-Shahabi might not even turn up for the bout.
The countries maintain secretive ties but public relations are widely condemned in Egypt if officials are seen to be hobnobbing with Israeli officials. Egypt's Foreign Minister Sameh Shoukry last month paid an official visit to Israel, the first by a top Egyptian official for a decade.
However, the ministry was forced to deny that the country's top diplomat watched the Euro 2016 final with Israeli Prime Minister Benjamin Netanyahu after the Israeli leader posted a picture to Twitter of the pair watching the game on a screen at his official residence.
The refusal of the Egyptian judoka to shake the Israeli hand comes as Israel's competitors have faced a series of issues from delegations of the Arab world.
Just days before Sasson's victory, Israeli media reports suggested that a Saudi judo competitor pulled out of her first-round match because of a prospective second-round bout tie with an Israeli rival.
In another move that angered Israeli officials, the Lebanese delegation at the Games refused to permit Israeli competitors on board their bus, giving rise to lingering political tensions between the two countries.