Iran Denies U.S. Reports of Secret Missile Boats, Says 'President Trump Does Not Want War'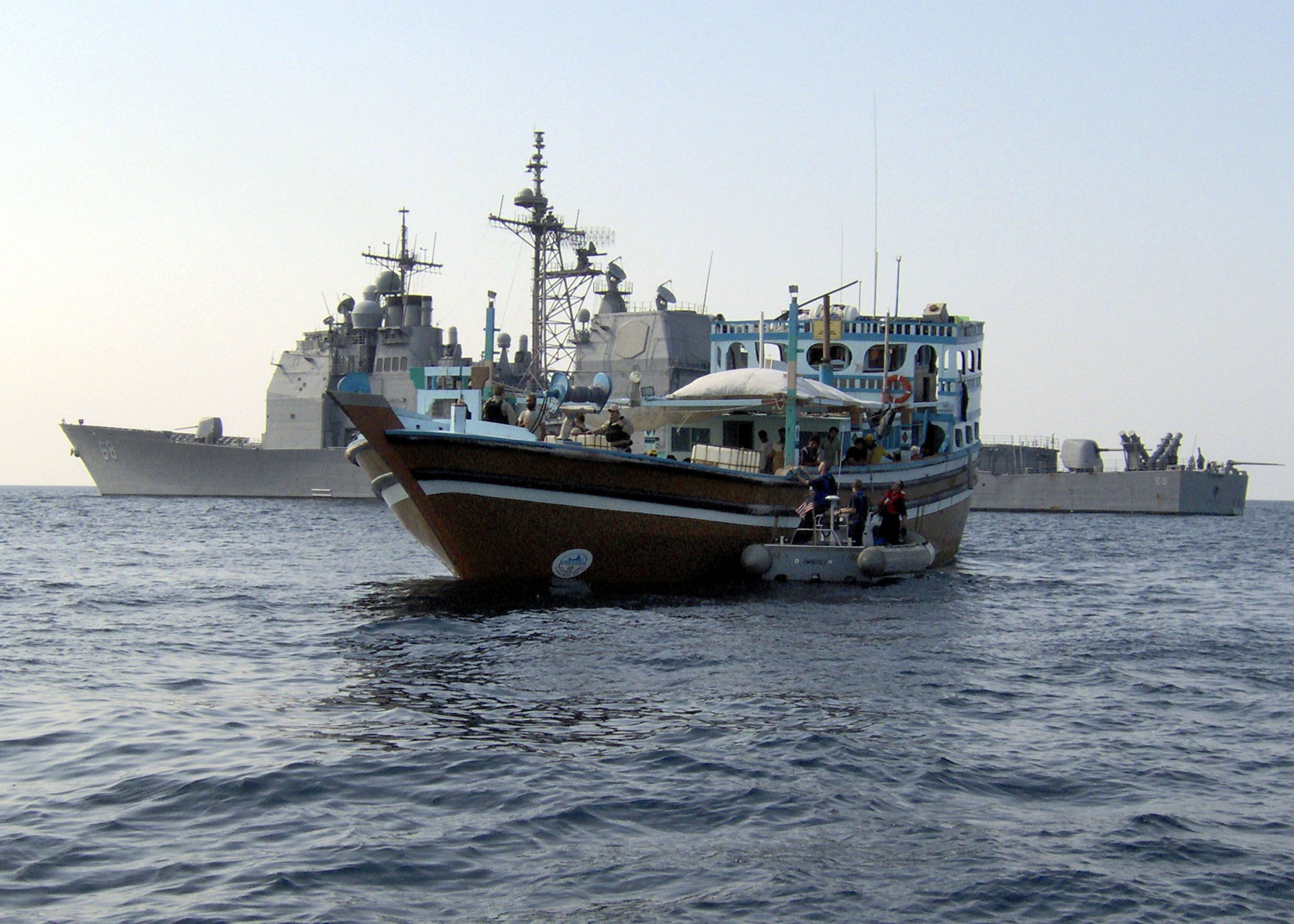 Iran has denied alleged U.S. intelligence suggesting the Islamic Republic was secretly arming commercial ships with missiles, and emphasized that neither country sought war as tensions heightened.
Majid Takht Ravanchi, Tehran's ambassador to the United Nations, dismissed reports that the U.S. possessed satellite imagery purporting to show that Iran had quietly fitted small, nonmilitary sailing ships, known as dhows, with land-attack cruise missiles. Those allegations, and other reports of Iran's suspected missile activity, have served as the basis for the Pentagon's Middle East–tasked Central Command placing troops in the region on heightened alert.
"I'm not a military man, but what I can tell you is that we do not fire missiles out of dhows, we do not fire missiles out of small boats," Ravanchi told CBS News, questioning the logistics of such a feat and calling on the U.S. to declassify any relevant evidence.
"As long as they cannot share those information with the general public, I think there is no utility in saying that these information are credible," he continued.
The ambassador also said he believed that "President Trump does not want war, but that does not mean that people who are close to him share his opinion"—referring to hard-liners such as national security adviser John Bolton, who Ravanchi said was among those "trying to provoke to agitate to create a necessity grounds for the war or conflict with Iran."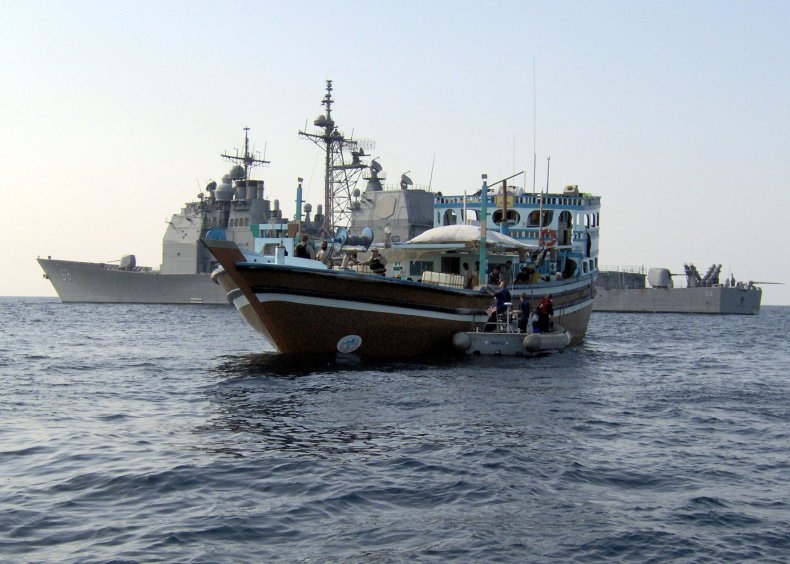 Relations between longtime foes Washington and Tehran have worsened significantly since President Donald Trump took office. The Republican leader pulled the U.S. out a 2015 nuclear deal last year, accusing Iran of using sanction relief to fund militant groups and ballistic missile activity. The Trump administration has since laid out strict sanctions designed to sabotage the oil-rich Shiite Muslim revolutionary power's economy. The move was part of a "maximum pressure" strategy that has frustrated America's European allies as well as Russia and China, all of which still support the agreement.
Last month, the U.S. escalated its campaign by taking the unprecedented step of designating Iran's Revolutionary Guards a terrorist organization, leading Iran to counter by placing the same designation on Central Command. The two forces had an opportunity to come face-to-face, as Bolton's allegations of "troubling and escalatory indications and warnings" regarding Iranian plans in the region led to the early deployment of the USS Abraham Lincoln carrier strike group and a bomber task force to the Persian Gulf.
"Nobody knows what's going to happen as long as there are armadas in our region, there are fleets in our region, there are bombers in our region," Ravanchi told CBS News. "The question that should be asked is, why are these armadas in our region? What has been going on? The fake intelligence that has been the root cause for all these events should be tackled, should be taken care of, and...all of us will be in a much better situation."
In addition to allegations of Iran arming dhows with weapons, Ravanchi rejected as "fake intelligence" further assertions from the U.S. that Iran was a "culprit for the problems in the region" and "creating instability in Iraq."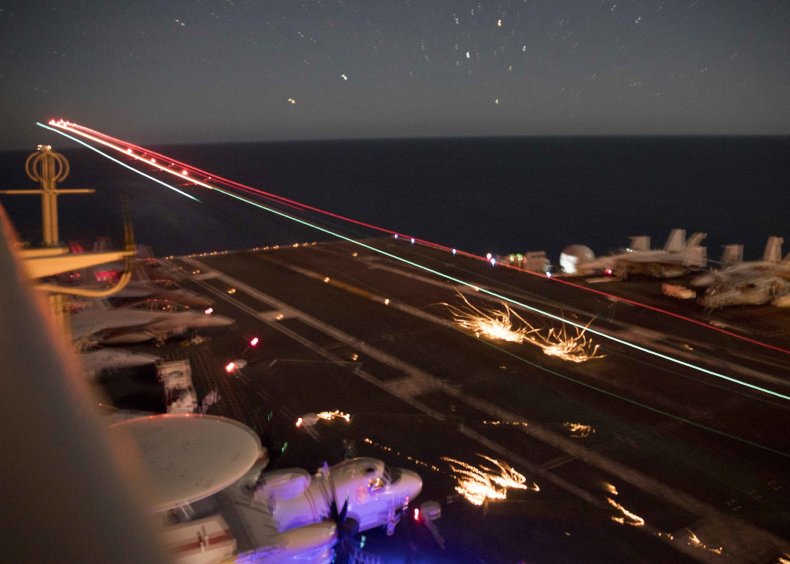 Iran is known for its fleet of fast-attack craft, some of which are armed with missiles, but those vessels were clearly under the command of Iran's two maritime forces: its conventional navy and that of the elite Revolutionary Guards, both of which operate in the Strait of Hormuz, the world's most important oil chokepoint.
As the Trump administration vowed to reduce Tehran's oil exports to zero, Iranian officials have continually warned that the country could send its forces to disrupt global oil shipments. A series of attacks Sunday on four commercial oil tankers in the Gulf of Oman, less than 100 miles away from the Strait of Hormuz, has gone unclaimed, though U.S. officials reportedly suspected Iran.
In addition to Thursday's reports, Newsweek has confirmed that Israel has provided the U.S. with intelligence regarding Iran's alleged missile activity, and at least one U.S. military official questioned the viability of reports regarding the threat of Iran and allied militias in Iraq as presented by the National Security Council, led by Bolton.
Newsweek previously reported that Bolton was behind a recent decision by acting Defense Secretary Patrick Shanahan to draw up both offensive and retaliatory military options against Iran. However, Trump appeared to have opened the door for diplomacy, but Iranian leaders remained skeptical due to the U.S. nuclear deal exit, to which Iran responded last week to by scaling down its own commitments to the agreement.