U.S.-Iran Crisis: Trump Administration Has Little International Support for War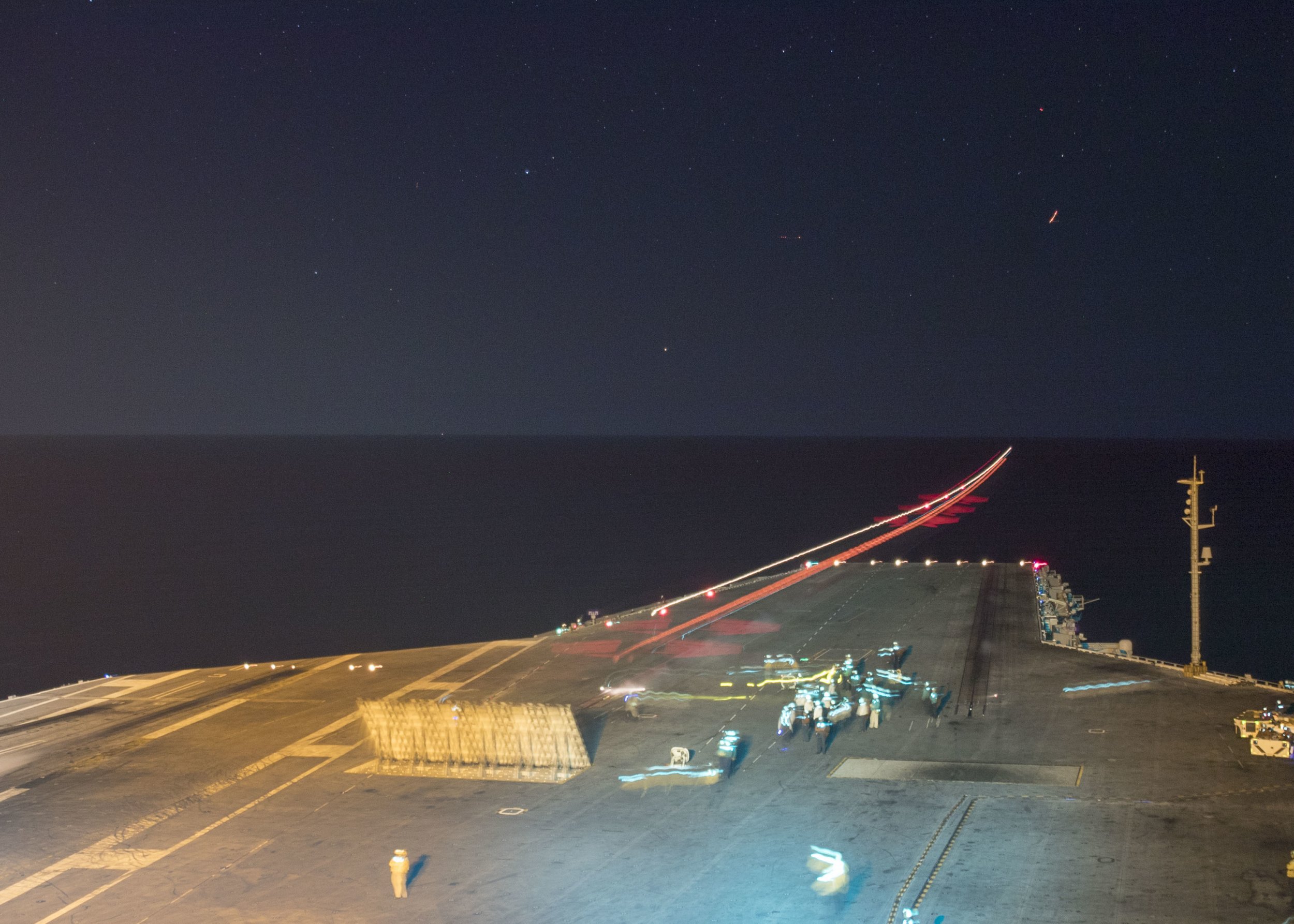 The United States has little global support for any potential conflict with Iran as President Donald Trump and his administration continued to split with allies by ramping up tensions with the Islamic Republic, experts have said.
With the U.S. drawing up military options against Iran and pulling diplomatic staff Wednesday from neighboring Iraq amid alleged Tehran-tied threats to U.S. interests in the region, temperatures were running even higher than usual in the Persian Gulf. The U.S., traditionally a nation of robust international alliances, has managed to gradually erode its partnerships since Trump took office in 2017, however, and Washington has found itself largely alone in its approach to the current crisis.
Having unilaterally walked away from the 2015 Iran nuclear deal also signed by China, the E.U., France, Germany, Russia and the United Kingdom and having threatened the world with sanctions for trading with Tehran, a hawkish White House's "maximum pressure" campaign has been met with deep skepticism by friends and foes alike.
"The administration's policy has clearly been to portray Iran as the bad guy here. Iran isn't the bad guy here for a change," Dina Esfandiary, a fellow at The Century Foundation think tank and the Belfer Center at Harvard University's Kennedy School. "It's important to highlight that, on this issue, America is really isolated; Europe, Russia, China, no one is really buying into this push against Iran."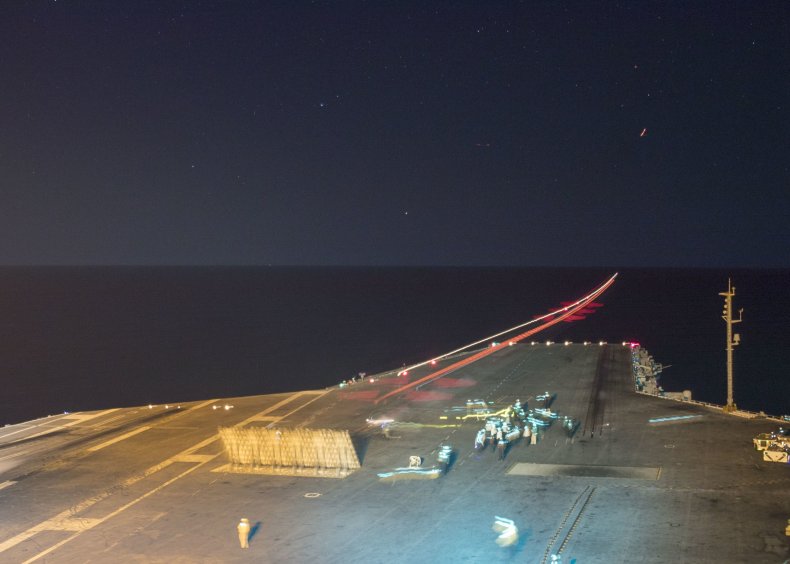 Iran has had a mostly strained relationship with the West since the 1979 Islamic Revolution that ousted its monarchy, which had been propped up by the U.S. and the U.K. Washington immediately cut diplomatic ties with Tehran and began to impose some sanctions shortly after the U.S. embassy hostage crisis that followed the uprising, but it was not until 2006 that the United Nations Security Council imposed international restrictions on the revolutionary Shiite Muslim power, accusing it of potentially pursuing nuclear weapons.
Iranian officials continued to maintain that their nuclear program was strictly for peaceful purposes, but in 2015, the country entered into a landmark deal with the five U.N. Security Council nations, plus Germany and the E.U., agreeing to significantly curb nuclear production in exchange for sanctions relief. The accord, known officially as the Joint Comprehensive Plan of Action (JCPOA), was widely hailed as a diplomatic milestone and it saw Tehran agree, but critics like Trump felt it did not go far enough to stop Tehran from funding militant groups and attaining ballistic missile technology.
While the International Atomic Energy Agency repeatedly found Iran to be in compliance with the deal and its other signatories still support it, Trump pulled the U.S. out in May of last year. The departure came about a month after the president appointed John Bolton—a veteran anti-Iran hard-liner—as his national security adviser. Since then, the U.S. position against Iran has only grown stiffer and its understanding with Europe weaker.
On the anniversary of Trump's exit from the nuclear agreement, Iran announced last week that it was taking its first steps away, giving European signatories 60 days to normalize trade ties in spite of U.S. sanctions via a "special trade vehicle" formed last fall, but not yet implemented. With the E.U. criticizing Iran's threat to increase uranium enrichment, while at the same time expressing "regret" toward Washington's continued defiance, Esfandiary told Newsweek that Europe "was stuck between a rock and hard place" in its efforts to salvage the deal.
Still, Axel Hellman, a fellow at the European Leadership Network said, "There is still time to avoid a breakdown of the agreement" and that "the E.U. not only could but must act as a mediator to reduce the tensions between Iran and the United States."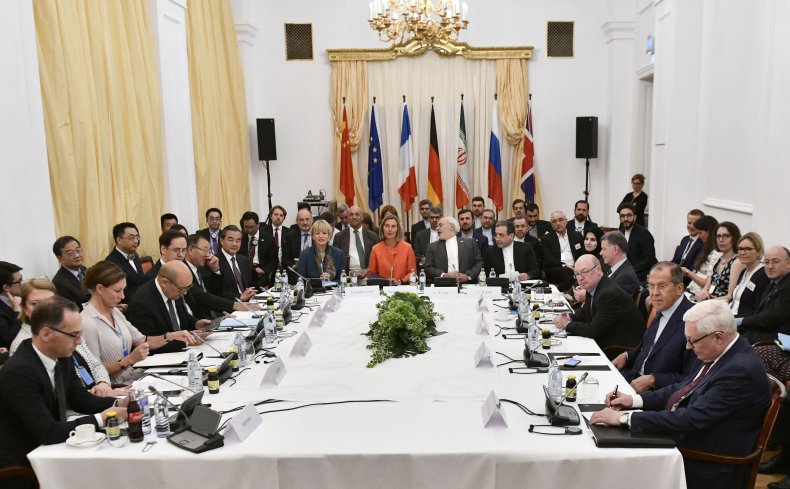 Visible cracks have already begun to form, however, in the U.S. and Europe's joint military cooperation as the crisis with Iran escalated. Spanish Defense Minister Margarita Robles announced Tuesday that the only foreign vessel in the USS Abraham Lincoln carrier strike group would be withdrawn as the U.S.-led naval contingent headed to the Persian Gulf amid what Bolton earlier this month called "troubling and escalatory indications and warnings" of an alleged Iranian plan to attack U.S. interests.
Also on Tuesday, U.K. Army Major General Christopher Ghika, a deputy commander of the U.S.-led coalition against the Islamic State militant group (ISIS), appeared to contradict repeated U.S. warnings when he told reporters that "there has been no increased threat from Iranian backed forces in Iraq and Syria." Later that same day, the Pentagon's Central Command offered a rare rebuke, saying Ghika's comments "run counter to the identified credible threats available to intelligence from U.S. and allies regarding Iranian backed forces in the region."
The rift between the U.S. and Europe on Iran was particularly transparent at a recent Brussels summit attended by Secretary of State Mike Pompeo and his counterparts from the EU, France, Germany and the U.K. At that meeting, Federica Mogherini, the high representative of the European Union for Foreign Affairs stated, "We are living in a crucial, delicate moment where the most relevant and responsible attitude to take is that of maximum restraint and avoiding any escalation on a military side."
"Would Europeans support U.S. military action? No," Hellman told Newsweek. "Going forward, the Europeans will try to reduce the risks of confrontation. It is well equipped to do so, but to successfully put clear blue water between Iranian threats and aggressive U.S. rhetoric, it must take a firm stance and express that it will not accept Iranian noncompliance with the JCPOA, nor U.S. military action."
Sahil Shah, head of the European Leadership Network's Iran Project, further warned that "aimless American adventurism in the Middle East is not acceptable to Europeans, and in turn, we have seen pushback on the U.S. administration's recent military posturing." Also condemning heated rhetoric from the White House were Russia and China, who have long questioned U.S. motives for its many foreign interventions around the world.
Shah also argued that "the international community should demand that the U.S. administration provides further intelligence that indicates a change in Iranian attack plans." In the weeks preceding Sunday's unclaimed attacks on four oil tankers in the Gulf of Oman and reportedly blamed by Washington officials on Tehran, Iranian Foreign Minister Mohammad Javad Zarif and other top officials warned of deliberate attempts to provoke a conflict based on bad information.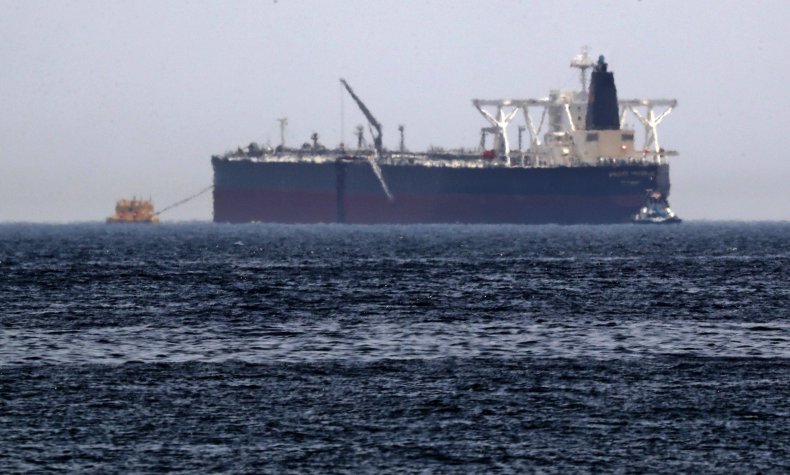 Such was the case when the U.S. decided to invade Iraq in 2003—a decision in which Bolton played an integral role. He was one of a number of U.S. officials within President George W. Bush's administration who repeated the claim that Iraqi President Saddam Hussein possessed weapons of mass destruction and supported militant groups, two charges that later turned out to be false. Though the U.S. managed to convince the U.K., Australia and Poland to join in on that mission, there was little chance it could do the same under the present circumstances.
"Trump has strong-armed our allies into acting against their own interests by threatening them with secondary sanctions if they economically engage with Iran," Suzanne DiMaggio, a senior fellow at the Carnegie Endowment for International Peace, told Newsweek. She added that so far "the Europeans have fallen in line with these restrictions on economic activity, but Trump would be a complete fool to expect this 'coalition of the coerced' to go along with him on a military action against Iran."
"The Europeans devoted a great deal of time and energy to negotiating the nuclear deal—they view it a concrete example of how to avert military conflict through diplomacy," she added. "The last thing they will want to do is throw away all that they achieved through peaceful means by joining forces with Trump and Bolton on a fiasco in the making."
As Esfandiary argued, however, Trump administration officials "would not hesitate" to authorize an attack on Iran should they deem it necessary. "I don't think they're worried about not having international support." She added, "If they want airstrikes on Iran, they will justify it by any means available."