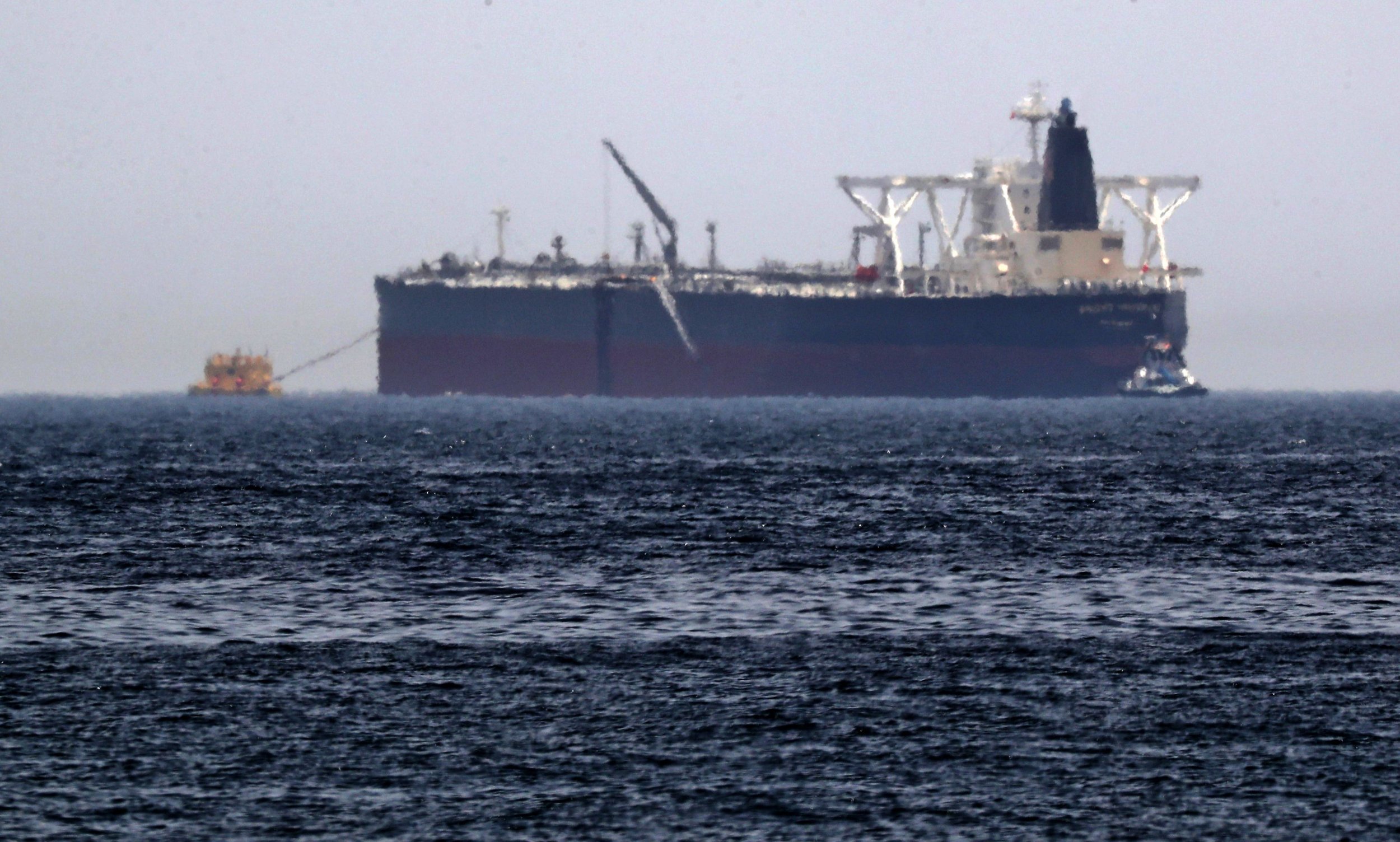 The United States and Iran responded to a recent series of apparent attacks targeting a number of tankers not far from the world's busiest oil-shipping chokepoint, already a scene of fierce tension between the longtime foes.
The alleged attacks came one day after the U.S. Maritime Administration (MARAD) warned of "an increased possibility that Iran and/or its regional proxies could take action against U.S. and partner interests, including oil production infrastructure, after recently threatening to close the Strait of Hormuz."
In official statements released Monday, Saudi Arabia and the United Arab Emirates (UAE) were among the first to condemn "sabotage" operations committed a day earlier against up to four commercial ships—of which two are believed to be Saudi and one Norwegian—off the coast of the UAE's Fujairah in the Sea of Oman. The UAE also noted that there were no casualties nor oil spills and that its port had resumed operations as normal, while Saudi Energy Minister Khalid al-Falih revealed that one of the damaged vessels was on its way to bringing oil to the U.S., per a statement carried by the official Saudi Press Agency.
Neither offered any information as to who could be responsible for the incident, which took place less than 100 miles from the Strait of Hormuz, through which about a third of the world's maritime oil traffic flows.
On Sunday, MARAD warned that a "maritime incident has been reported in the vicinity of the anchorages off Fujairah, UAE," though the "incident has not been confirmed." It instructed vessels to "exercise caution when transiting this area" for at least the next week.
The following day, Tehran joined others in commenting on the incident, with Iranian Foreign Ministry spokesperson Abbas Mousavi expressing "regret" and calling the apparent attacks "concerning." He called for "clarification on the exact dimensions of the incident" and criticized the "negative impact of the incident on the security of the shipping industry and on maritime transit in the region," while also warning against "any malicious attempt by conspirators to undermine stability and security in the region" and calling for "the regional countries to be alert to any adventurism by foreign elements."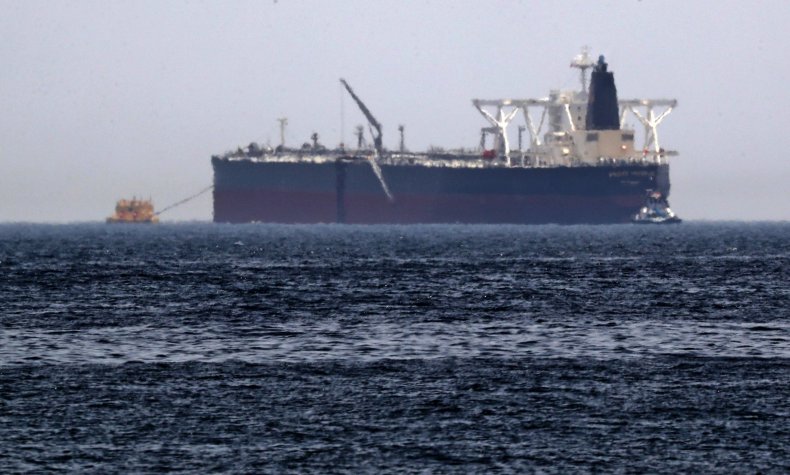 Later on Monday, Trump commented on the incident during a joint press conference with Hungarian Prime Minister Viktor Orbán.
"We'll see what happens with Iran. If they do anything, it will be a big mistake," Trump told reporters when asked about rising tensions with Tehran. "I'm hearing little stories about Iran. If they do anything, they will suffer greatly."
Asked directly about the apparent attacks in the Sea of Oman, Trump again said, "We'll see what happens with Iran." He that "it's gonna be a bad problem for Iran if something happens, I can tell you that. They're not going to be happy."
When journalists requested clarification, Trump said, "You can figure it out yourself. They know what I mean."
The incident, which remained largely cloaked in mystery, came at a precarious time for geopolitical frictions revolving around the lucrative trade of oil in the Persian Gulf region. Last week, White House national security adviser John Bolton announced that, amid "a number of troubling and escalatory indications and warnings," the USS Abraham Lincoln carrier strike group and a bomber task force were to be deployed ahead of schedule to the Middle East "to send a clear and unmistakable message to the Iranian regime that any attack on United States interests or on those of our allies will be met with unrelenting force."
Days later, Iran announced it would scale down some of its commitments to a 2015 nuclear deal. Exactly one year earlier, the White House had unilaterally pulled the U.S. out of the agreement, also signed and still supported by China, the EU, France, Germany, Russia and the United Kingdom. Though unable to show that Iran had violated the deal, President Donald Trump and his administration justified their move by arguing that Tehran was using sanctions relief to fund militant groups and support ballistic missile activity.
Tightening U.S. sanctions seeking to eliminate Iran's energy trade has been met with warnings that the Revolutionary Guards could be mobilized to disrupt traffic in the strategic Strait of Hormuz. The elite Iranian military branch was recently designated as a terrorist organization by the U.S. in an unprecedented move that was followed by Tehran branding the Pentagon's Middle East–based Central Command with a similar label.
The U.S. has accused Iran of propping up Shiite Muslim militias in Lebanon, Iraq, Syria and Yemen, and interfering in the internal affairs of countries as far away as Venezuela, while Tehran has charged Washington with intentionally destabilizing the region and actively pursuing regime change in its own interests. Trump said he was "not looking to hurt anybody," but warned Iran was "risking military confrontation" through its activities.
Iranian Foreign Minister Mohammad Javad Zarif has focused his criticism of the Trump administration on Bolton and the leaders of three regional countries supporting a campaign to isolate Tehran. As recently as Sunday, Tehran's top diplomat took to social media to blame the so-called "B-Team" of Bolton, Israeli Prime Minister Benjamin Netanyahu, Saudi Crown Prince Mohammed bin Salman and UAE President Khalifa bin Zayed Al Nahyan for pushing their nations toward war with Iran.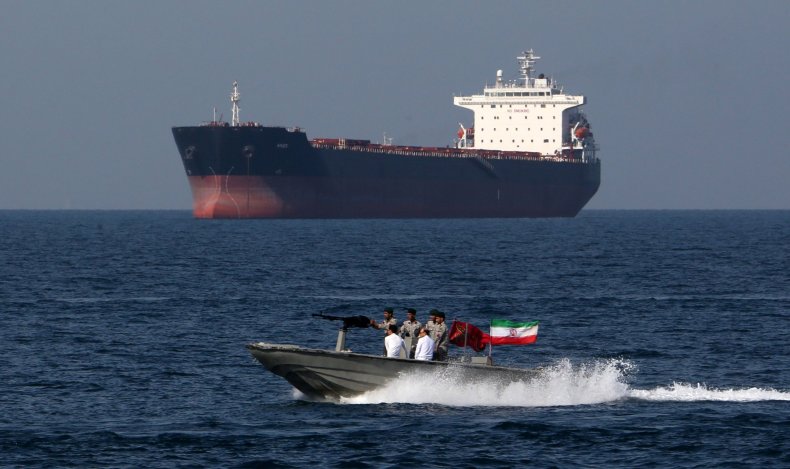 Iran's envoy to the United Nations Majid Takht Ravanchi called Bolton's claims of an impending Iranian plot "fake intelligence" that was "being produced by the same people who, in the run-up to the U.S. invasion of Iraq, did the same." Charges that Iraqi President Saddam Hussein was producing weapons of mass destruction and supporting militant groups such as Al-Qaeda later proved false after he had been overthrown by a 2003 invasion championed by Bolton and others serving under former President George W. Bush.
Hard-line rhetoric has come from elsewhere in the Trump administration as well. Secretary of State Mike Pompeo was scheduled to travel to Moscow on Monday, but instead traveled to Brussels to "meet with European allies to discuss recent threatening actions and statements by the Islamic Republic of Iran" before traveling to Sochi, Russia, to meet Foreign Minister Sergey Lavrov and discuss Iran, among other topics.
Also in Brussels, U.K. Foreign Minister Jeremy Hunt told reporters that "we are very worried about the risk of a conflict happening by accident, with an escalation that is unintended, really on either side."
The EU has so far rejected a 60-day ultimatum by Iran, which warned that it would continue to pull away from the nuclear deal if European powers could not manage to normalize trade with Tehran in the face of economic pressure from Washington. The EU also expressed "regret" at the U.S.' continued refusal to abide by the 2015 accord.
Update (5/13/19 4:29 p.m.) This article has been updated to include remarks later spoken by President Donald Trump during a press conference at the White House.