Iran Reveals Top Diplomat Quit Because He Was Left Out of Syria Talks, Now It's Sending Him There as U.S. Withdraws
Iran's top diplomat announced he was quitting his post last week after being left out of top-level talks with Syria, but now he's headed to the allied Arab state as the U.S. was set to withdraw troops.
Iranian Foreign Minister Mohammad Javad Zarif revealed his resignation via an Instagram post in which he apologized for his "incapacity to continue serving and the shortcomings" throughout his tenure. The surprise move was met with speculation as Zarif, an architect of the 2015 nuclear deal and a popular moderate ally of Iranian President Hassan Rouhani, appeared to send a message with his decision to depart.
Rouhani ultimately rejected the resignation, saying it would be "against the benefit of the country." Zarif never gave any official explanation for his move, but his post came shortly after Syrian President Bashar al-Assad made an unannounced trip to Tehran to meet with Iranian supreme leader Ayatollah Ali Khamenei and Revolutionary Guards Quds Force commander Qassem Soleimani, an event from which Zarif was apparently excluded.
During a press conference Tuesday, Iranian Foreign Ministry spokesperson Bahram Qasemi explained that the ministry was "was not informed at any level" of the trip and that "one of the reasons for the resignation of Dr. Zarif was this type of lack of coordination." He said Zarif's move was meant "to restore the Ministry of Foreign Affairs and the diplomatic system of the country to its original place" before announcing his own resignation after two years of service as spokesperson.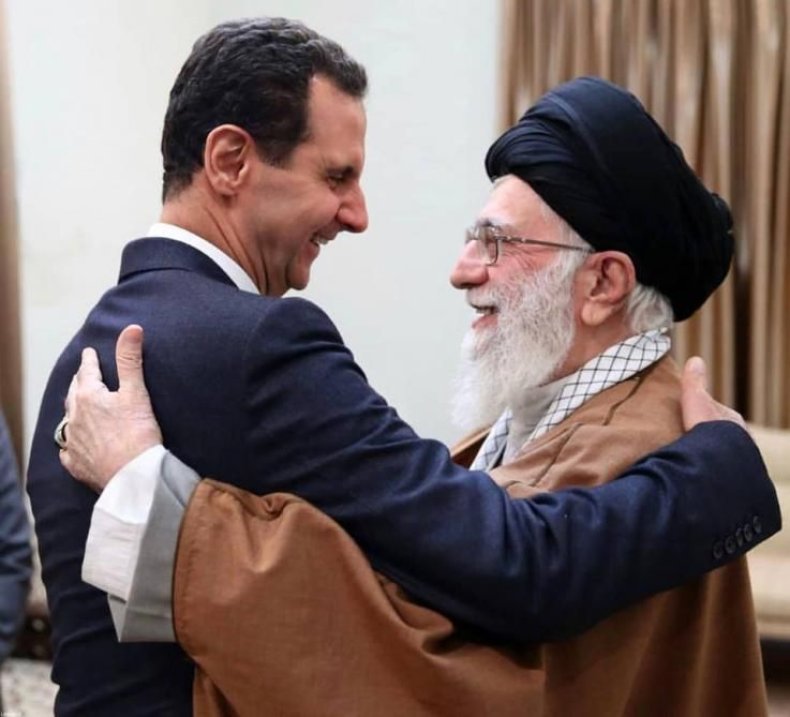 Since the 1979 Islamic Revolution deposed a West-backed monarchy and brought Iran's current cleric-dominated government to power, religious authority has dominated the Shiite Muslim nation's political landscape. Moderates such as Rouhani and Zarif, however, have sought to build ties cautiously with the West and the administration of former President Barack Obama in an effort to forge an unprecedented agreement, by which Tehran agreed to curb nuclear production in exchange for Washington lifting sanctions.
The deal was signed in 2015, and was endorsed by China, France, Germany, Russia and the United Kingdom. The accord was hailed by many as a diplomatic milestone, but was met with deep skepticism by conservatives in both nations. The following year, President Donald Trump's election appeared to place the deal at risk, and though Rouhani secured his 2017 re-election, he came under increasing pressure as the White House threatened to leave the deal, which it eventually abandoned in May of last year.
The U.S. has reimposed tough sanctions on Iran's economy, seeking to sever all of its oil exports. The Trump administration has accused Tehran of using sanctions relief to develop its ballistic missile program and fund militant groups in countries like Lebanon, Iraq and Syria, where Shiite Muslim militias have helped government forces to oppose Sunni Muslim jihadis and other insurgents in recent years.
Now, days after his own shock resignation over an apparent snub during the Arab leader's visit to Tehran, Zarif told Iraq's Al-Furat outlet that he "received an invitation from Syrian President Bashar al-Assad, and decided to meet him" sometime soon in Damascus.
The 1979 uprising that set Washington and Tehran apart helped to forge Iran's relationship with Syria. The two found common enemies in Israel and Iraq, where President Saddam Hussein rose to power that same year. After a bloody 1980s bout with Iran, Hussein would go on to be overthrown by a 2003 U.S. invasion that stirred up Islamist forces such as Al-Qaeda, and later ISIS, which would enter Syria a decade later in the midst of a 2011 rebel and jihadi uprising backed by Washington and allied regional powers.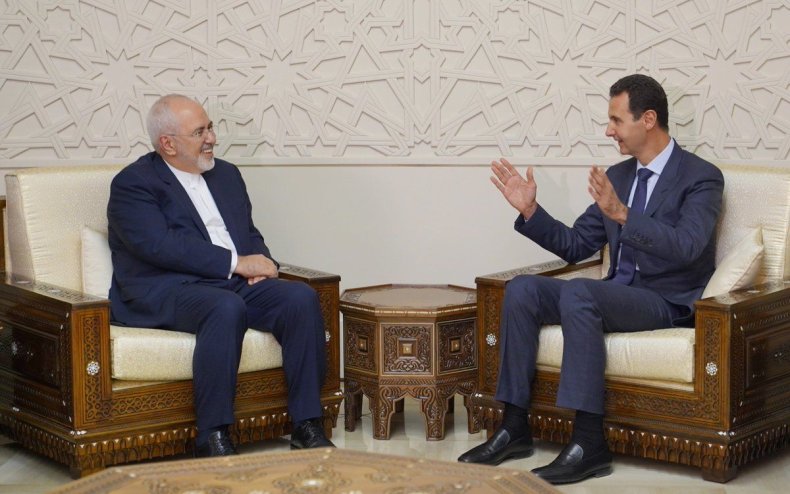 The U.S. later shifted its focus from regime change to defeating ISIS in 2014, teaming up with the majority-Kurdish Syrian Democratic Forces the following year, just as Russia joined Iran in supporting the Syrian government. With ISIS mostly defeated, Trump announced in December that he would withdraw the roughly 2,000 U.S. troops in Syria. However, after reported protests from administration hardliners, up to 200 were set to stay as a "peacekeeping force" in a move widely seen as an effort to contain and expel Iran-allied forces in Syria.
The Syrian government has managed to restore control over most of the country, leaving about a third in the hands of the U.S.-backed Syrian Democratic Forces, with whom negotiations have continued. Since largely overcoming local threats to his power, Assad has also undergone a gradual rehabilitation of diplomatic ties with the Arab World, where many supported efforts to oust him.
This trend, however, has been partially rooted in hopes of creating empowering Arab influence in Syria, where Iran and Turkey have emerged as the leading regional powers. The U.S. and Israel have attempted to further rally Arab states against Iran, which claimed allies in Baghdad, Beirut, Damascus and Sanaa—currently held by the Zaidi Shiite Muslim Ansar Allah, or Houthi, movement battling a coalition led by Saudi Arabia.
News of Zarif's anticipated visit to Syria came just days after he held telephone talks with Iraqi Foreign Minister Mohammed Ali al-Hakim and Rouhani announced his own upcoming trip to Baghdad, a development that Iraqi Foreign Ministry Senior Undersecretary Nizar al-Khairallah told Iran's semi-official Mehr News Agency would be a "turning point" in relations between the two neighboring countries.