Iran Says Israel 'Will Be Destroyed' in Response to Even a 'Limited' Attack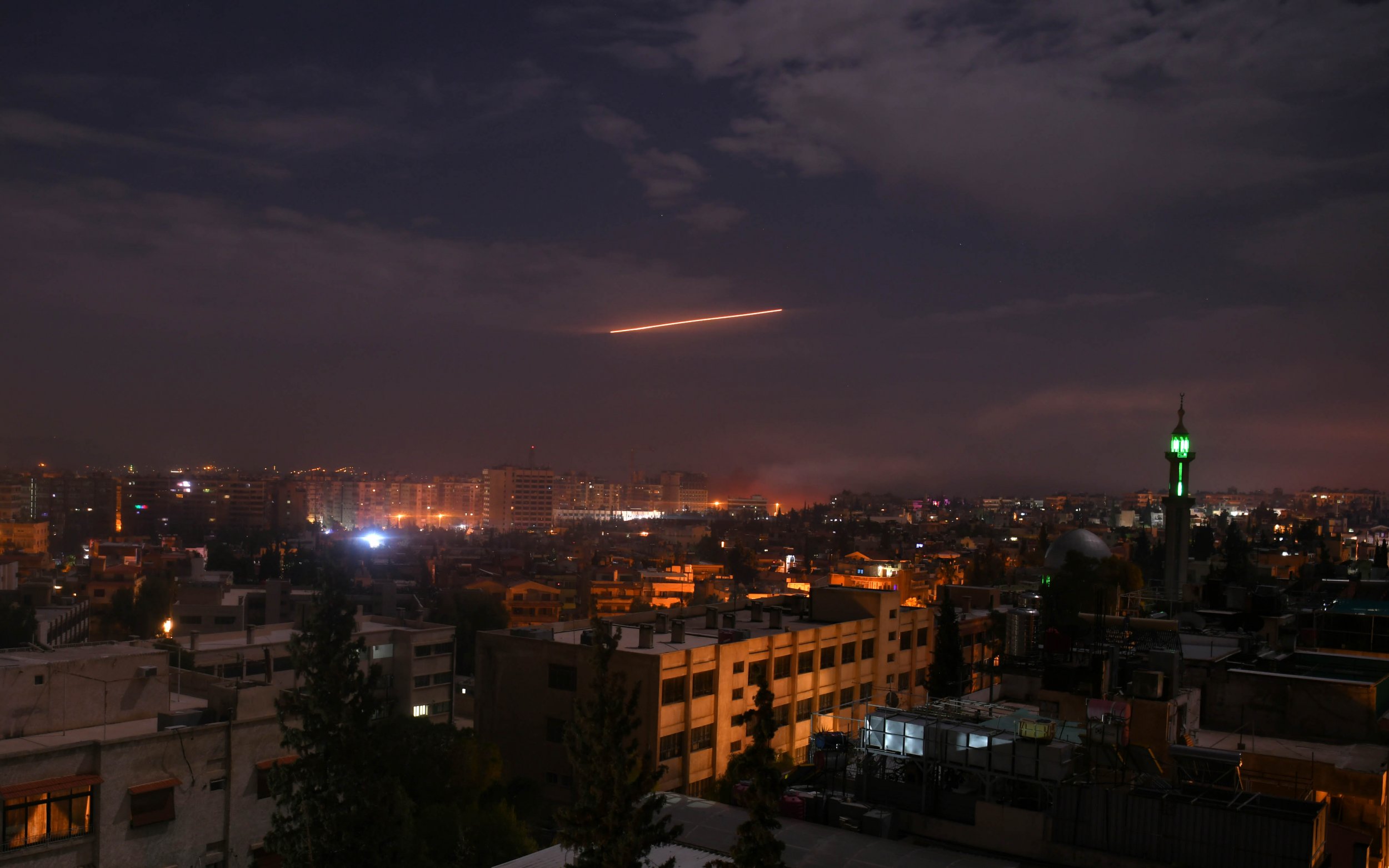 A senior Iranian military leader has warned Israel against future attacks in Syria, threatening a much more powerful counterattack as tensions between the Middle Eastern archfoes escalate.
Israeli strikes have for years targeted alleged Iranian positions in Syria, where Tehran has backed President Bashar al-Assad against 2011 uprising rebels and jihadis but has denied setting up forward bases being hit in an increasingly open campaign that has reportedly killed Iranians. Brigadier General Hossein Salami, deputy commander of Iran's elite Revolutionary Guards, told a conference in the city of Mashhad that the Israeli operations were in response to the "psychological fear" of Shiite Muslim militias being mobilized from across the region in support of Syria.
"We tell them not to play with fire because they could not even compare to our Operation Beit ol-Moqaddas," Salami said, referring to a month-long operation that successfully pushed back invading Iraqi forces in 1982, according to the state-run Islamic Republic News Agency. "They will be destroyed before the U.S. cries out, and they will not have a cemetery to bury their bodies."
"Any perception they had at the start of such a war would be different at the end, and a limited aggression would not lead to a limited war," he added, as quoted by the semiofficial Tasnim News Agency.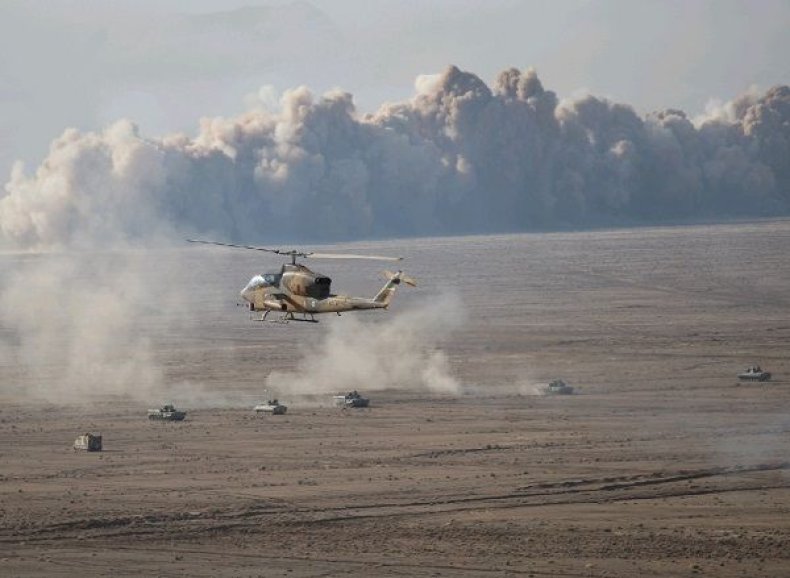 Iran and Israel have exchanged threats since the former underwent the 1979 Islamic Revolution that saw a revolutionary Shiite Muslim leadership oust a West-backed monarchy reinstalled by the United States and the United Kingdom in 1953. Like-minded groups have since grown influential across the Middle East, including the Lebanese Hezbollah movement with which Israel has fought two major wars. As such forces gathered in support of the government in Syria's civil war, Israel began a campaign of airstrikes against them, along with the Syrian armed forces.
Israel has traditionally neither confirmed nor denied that it is behind such strikes, but has become increasingly public about its involvement in the past year. Israel has especially spoken out in response to alleged Iranian attempts to retaliate such as last May, when Israel claimed that Revolutionary Guards fired rockets at the occupied Golan Heights, prompting the largest Israeli air raid on Syria since the neighbors went to war in 1973. Last week, Israel struck another alleged Iranian position in Syria in response to a suspected Iranian rocket attack, killing what the U.K.-based, pro-opposition Syrian Observatory for Human Rights reported were up to 12 Iranians, though this figure was absent from official Syrian, Iranian and Russian accounts.
In the wake of the attack, Israeli and Iranian officials have upped their mutually hostile rhetoric, and Israel's open intervention has sparked new concerns that a wider regional conflict could ensue. Israeli President Reuven Rivlin said Monday at a security conference in Tel Aviv that "those who see an escalation in the level of conflict and, in any case, Iran—I believe—will respond more forcefully to Israeli policy in the north, both in Syria and in Lebanon." The comments came just as Iranian Supreme National Security Council Secretary Ali Shamkhani warned of allied militias potentially responding to attacks, a point echoed by Hezbollah itself.
This assessment was also expressed by White House National Intelligence Director Dan Coats who said Wednesday in his testimony to Congress that "Iran seeks to avoid a major armed conflict with Israel," but "Israeli strikes that result in Iranian casualties increase the likelihood of Iranian conventional retaliation against Israel."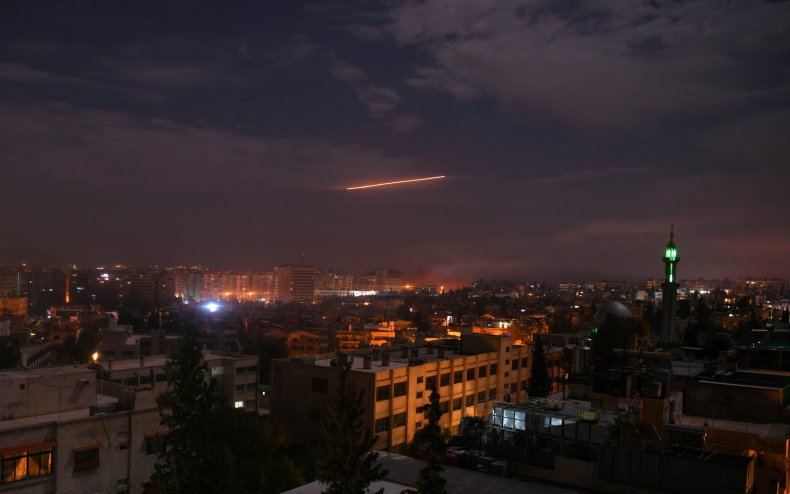 Israel's attacks in Syria have also increasingly frustrated Assad's other top foreign ally, Russia. Moscow, which intervened at the Syrian government's request in 2015, has typically tried to balance its ties with Iran and Israel, avoiding their rival missions in Syria. After Syrian anti-air batteries accidentally downed a friendly Russian surveillance plane while trying to repel an Israeli attack in September, Russia has sought to crack down on Israeli operations there, deploying advanced S-300 defenses, the operational status of which remains unknown.
Following the latest strikes last week, which Israeli officials claimed targeted positions of the Revolutionary Guards' foreign operations Quds Force in Syria, Russian Foreign Ministry spokesperson Maria Zakharova warned: "The practice of arbitrary strikes on the territory of a sovereign state—in this case, Syria—must end."
With the U.S. set to pull its troops from Syria following the virtual elimination of the Islamic State militant group (ISIS) at the hands of separate campaigns waged by a Pentagon-led coalition vanguarded by majority-Kurdish forces on the ground and a pro-Syrian government coalition backed by Russia and Iran, Israel has hosted officials from Moscow in order to recalibrate from their recent frictions. Still, Israel has reportedly pressured Washington not to pull out troops from Syria, especially from a garrison positioned in southern Al-Tanf, a site seen as a bulwark against Iranian influence in the country.
The U.S., which sponsored the insurgency against Assad before focusing on an anti-ISIS campaign in 2014, has offered no timeline for President Donald Trump's withdrawal plan. The Syrian government only recognizes foreign intervention from allies Iraq, Iran and Russia and has been joined by its partners in demanding the U.S. dismantle the base right away. In a press briefing Thursday, Zakharova said: "We call on Washington to immediately withdraw its troops from the zone around Al-Tanf and transfer control of this territory to the government of Syria."