Iran Shows Off New Long-Range Missiles to Celebrate 40 Years of Revolution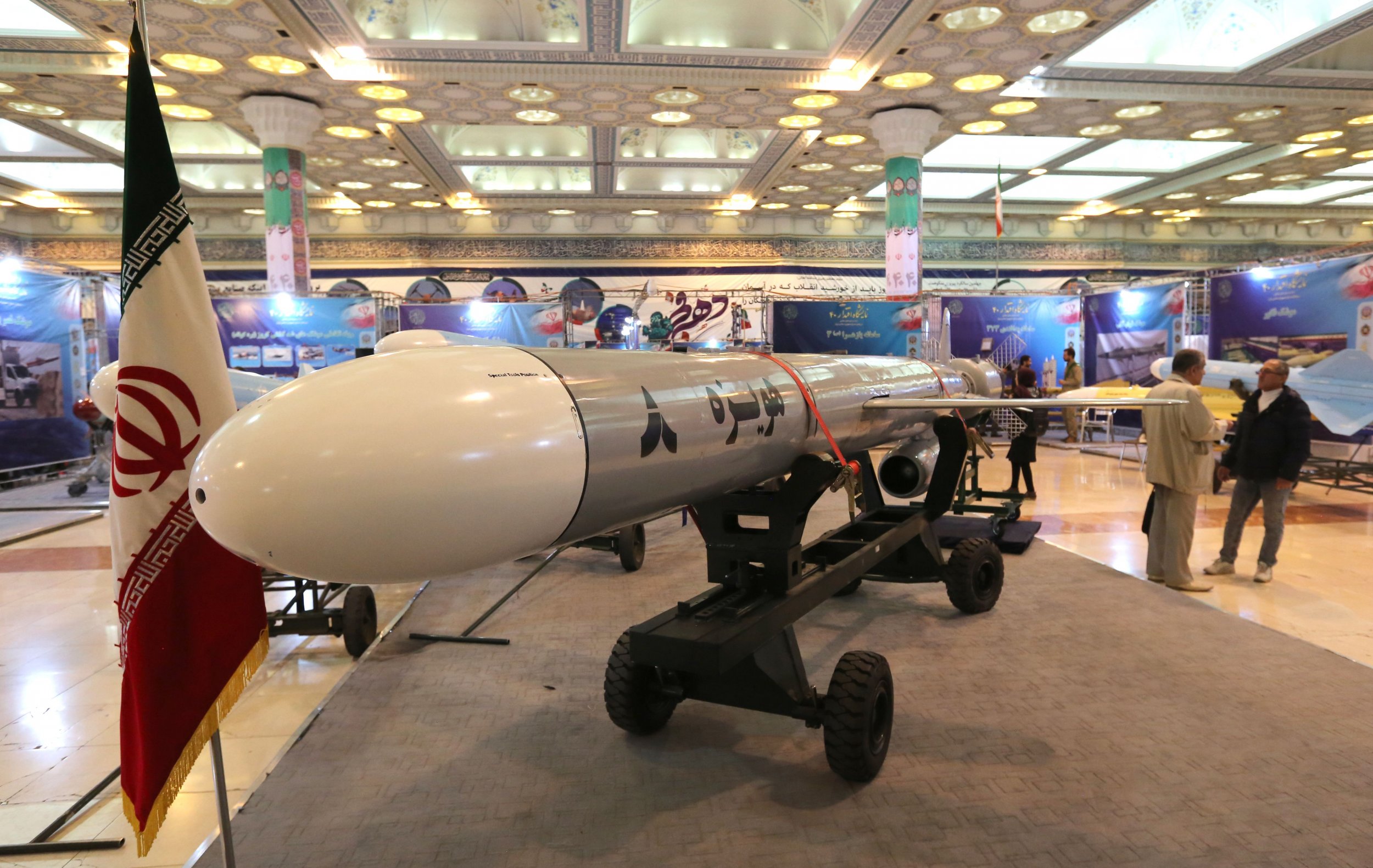 The Iranian military has displayed two new long-range weapons during events commemorating the 40th anniversary of the Islamic Revolution that saw a clerical Shiite Muslim leadership oust an absolute monarchy backed by the West.
The Iranian armed forces successfully tested the Hoveizeh cruise missile and the Khorramshahr 2 ballistic missile, which has been fitted with precision warheads. Both weapons were named after Iranian cities that witnessed major engagements during the war launched by Iraq shortly after Iran's 1979 uprising. They now serve as a reminder of the country's growing missile arsenal, which is unrivaled in the region and has raised concerns among the nation's top rivals—Israel, Saudi Arabia and the United States, which has attempted to isolate Tehran through sanctions.
Iranian Defense Minister Amir Hatami said Saturday at an exposition entitled "40 years of achievements in defense" that the Hoveizeh surface-to-surface cruise missile "has a range of over 1,350 kilometers [839 miles]" and was designed "for striking fixed targets on the ground," according to the state-run Islamic Republic News Agency. Footage aired on state-run television showed what Hatami said was a successful 1,200-kilometer [746-mile] test for the new weapon.
"It shows that nothing can challenge the determination and will of the Iranian people in the defense field, and as the leader of Islamic Revolution said, 'any threat will receive a decisive and corresponding response,'" Hatami said, citing Iranian supreme leader Ayatollah Ali Khamenei, as reported by the semi-official Mehr News Agency.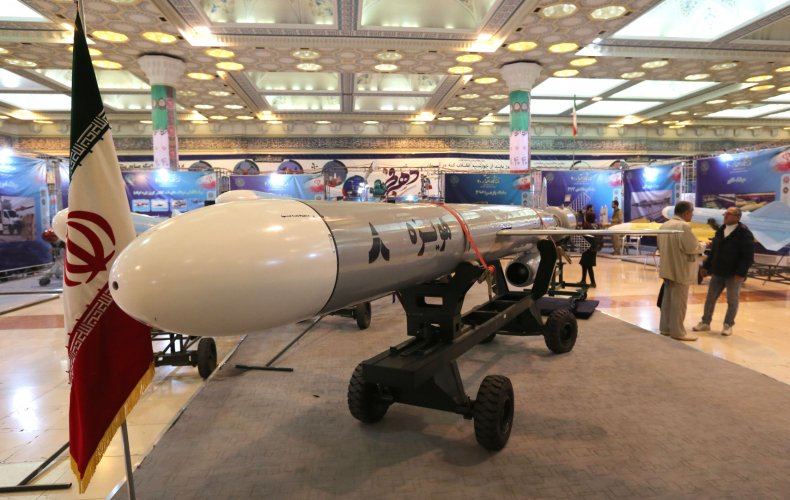 The Hoveizeh is reportedly the latest addition to the Soumar-class missile group developed in 2015 and was capable of being quickly prepared and flying at low altitudes. At the same exhibition, the newly-enhanced Khorramshahr 2 ballistic missile was displayed alongside a Farsi-language promotion that referenced the headline of a Newsweek article saying that the weapon "slaps [President Donald] Trump and Israel in the face" upon its public debut at a military parade in September 2017.
On Sunday, the semi-official Fars News Agency reported that Iran had equipped the Khorramshahr 2 missile with guided warheads allowing the weapon to be maneuvered until the very end of its flight, which could reportedly reach up to 2,000 kilometers (1,243 miles). The weapon could also reportedly carry a warhead of up to two tons.
Iran has argued that its missiles were for defensive purposes and has resisted calls to stop or reverse its missile development. For this reason, along with Tehran's support for mostly Shiite Muslim militias across the Middle East, the White House unilaterally left a 2015 nuclear deal still honored by Iran and fellow signatories China, France, Germany and the United Kingdom.
The re-introduction of U.S. sanctions has wreaked havoc on Iran's already-struggling economy, but three European Union powers still a party to the Iran nuclear accord have developed a framework to bypass Washington's restrictions. The initiative, known as the Special-Purpose Vehicle, was launched Thursday and has been criticized by the U.S.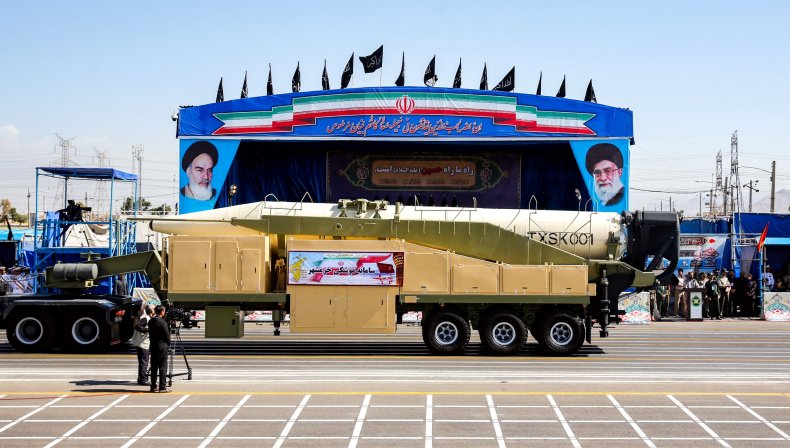 Iran's advanced missile capabilities place Israel, Saudi Arabia and U.S. bases within range at a time of heightened regional tensions. Tehran's footprint has expanded in recent years, contributing to the defeat of the Islamic State militant group (ISIS) in Iraq and Syria, but also frustrating its opponents, which have escalated their campaign against the nation.
Though Trump has announced a withdrawal of U.S. troops from Syria, an Iranian and Russian ally that considers the Pentagon' presence there illegal, many Washington officials have called for an expansion of the anti-ISIS mission there to also included expelling Iranian and allegedly Iran-linked groups.
Israel has for years directly targeted positions it suspects of being associated with Iran in Syria and has grown increasingly public about its role there. Iran, Syria and the Lebanese Shiite Muslim Hezbollah movement—three elements of the so-called "Axis of Resistance"—have threatened to retaliate against Israeli strikes.