Iran Gives Donald Trump a History Lesson: We'll Survive U.S. Like We Survived Alexander the Great, Genghis Khan: 'Genocidal Taunts Won't End Iran'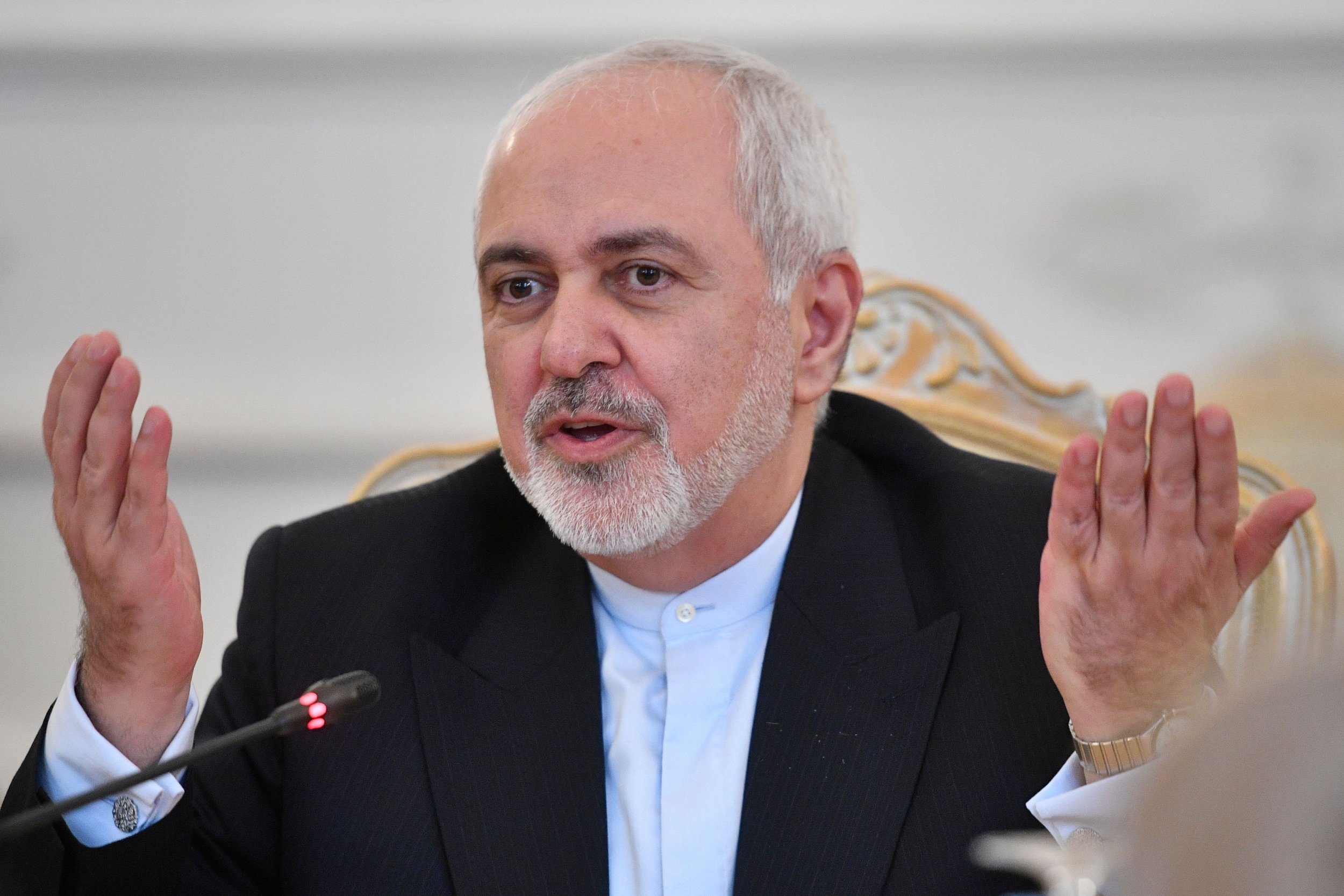 Iran's foreign minister has hit back at President Donald Trump's threats to "end" Iran, marking a fresh escalation of the war of words between the two countries despite recent efforts to defuse military tensions.
On Sunday, Trump threatened devastating military action against Iran after a rocket landed near the U.S. Embassy in Baghdad, which was ordered to evacuate all non-emergency staff last week.
It is not yet clear what group was behind the attack, but Trump tweeted: "If Iran wants to fight, that will be the official end of Iran. Never threaten the United States again!"
In recent weeks, tensions have been rising between the two nations, raising the specter of a catastrophic war in the Middle East. Additional U.S. forces have been deployed to the region, and Iran has reportedly been readying its conventional and proxy forces for possible attacks, although both sides have said they do not want war.
Regardless, Iranians Foreign Minister Mohammad Javad Zarif chastised Trump publicly on Monday, using the president's favorite method of communication.
In a series of tweets, Zarif suggested the president was being "goaded" by what he has termed the "B-Team"—a group supposedly pushing for war with Iran. Its members are national security adviser John Bolton, Israeli Prime Minister Benjamin Netanyahu, Saudi Crown Prince Mohammed bin Salman and Abu Dhabi Crown Prince Mohammed bin Zayed al-Nahyan.
Zarif said Trump—like "other aggressors" before him, including Alexander the Great and Genghis Khan—would fail to humble Iran. "Iranians have stood tall for millennia while aggressors all gone," he added. Though the ancient Persians were defeated and conquered by Alexander and their descendants subjugated by Genghis Khan, the Persian people and their culture endured.
"#EconomicTerrorism & genocidal taunts won't 'end Iran,'" Zarif declared. He ended the tweet by advising Trump to "#NeverThreatenAnIranian. Try respect—it works!"
Trump's threat came despite recent reports that he is championing a diplomatic solution to the current standoff with Iran, which has roots in the president's rejection of the 2015 Iran nuclear deal. Trump believes the Obama-era agreement is not comprehensive enough and wants a new deal that places restrictions on Iran's ballistic missile program and regional influence. Tehran has flatly rejected the suggestion.
The president is reportedly under pressure from hawkish advisers and allies who are pushing for a military confrontation with Iran. Bolton, for example, is a well-known proponent of military action against the theocratic regime and was the official who announced the deployment to the region of an aircraft carrier strike group, group of B-52 bombers and a Patriot missile battery.