What Is the Iran Nuclear Deal and What Will Happen if the U.S. Withdraws From It?
Tuesday afternoon marks President Donald Trump's self-imposed deadline to decide whether or not to withdraw from the historic and controversial Iran nuclear deal.
A long-time critic of the agreement—officially known as the Joint Comprehensive Plan of Action (JCPOA)—the president's past and recent comments suggest he will pull the U.S. out of the Obama-era deal, leaving Iran and the other co-signatories in uncharted waters, Reuters reported.
Signed in 2015 after almost two years of negotiations, JCPOA agreed to lift a raft of crippling international sanctions on Tehran in exchange for curbing its nuclear ambitions. It was considered a cornerstone of Barack Obama's foreign policy.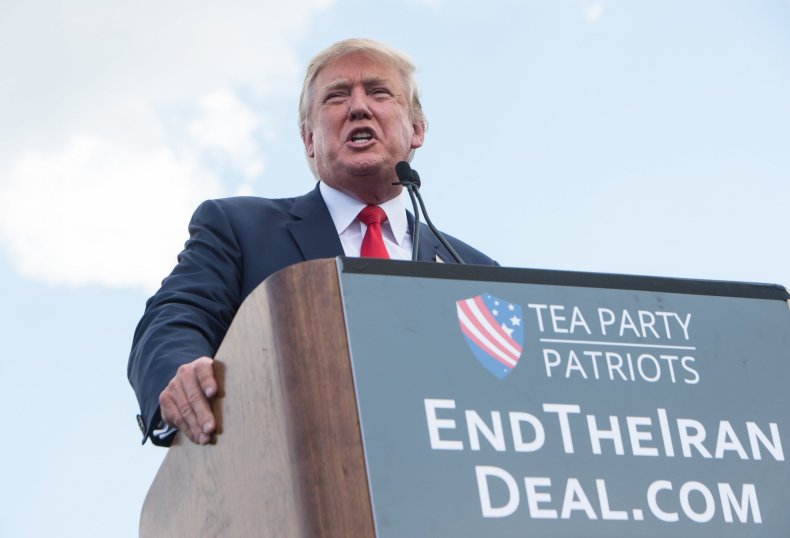 The International Atomic Energy Agency (IAEA) first reported in 2003 that Iran was conducting an undeclared nuclear program. Though the country's leaders insisted the project was not intended for developing nuclear weapons, the United Nations, U.S. and European Union all introduced sanctions from 2006 onward to try to force Tehran to abandon its uranium enrichment efforts. The sanctions are estimated to have cost Iran's economy as much as $500 billion by the time the JCPOA was agreed in 2015.
The deal focused on two key elements of nuclear weapon production: uranium and plutonium. Uranium enriched to between 3 and 4 percent can be used for nuclear power plant fuel, but it must be enriched to 90 percent for weapon use. Before the deal was signed, enrichment would have been achieved through the use of Iran's 20,000 centrifuges at two separate facilities. The JCPOA dictated that 5,060 of the oldest and least efficient centrifuges could be used at only one site, and that the country's level of uranium enrichment must remain at 3.67 percent.
Iran's uranium stockpile would also be cut by 98 percent—to 660 pounds—for 15 years.
Heavy-water nuclear facilities are used to produce the plutonium needed for nuclear weapons. Iran had been building a heavy-water plant near the town of Arak, but it agreed to redesign the reactor so it could not produce weapons-grade plutonium and ship all spent fuel out of the country. The deal also stipulated that no new heavy-water reactors could be build for 15 years, nor could any excess heavy water be accumulated.
Iran agreed to provide access for IAEA inspectors to monitor its adherence to the JCPOA, giving them the freedom to access any site they believe to be suspicious.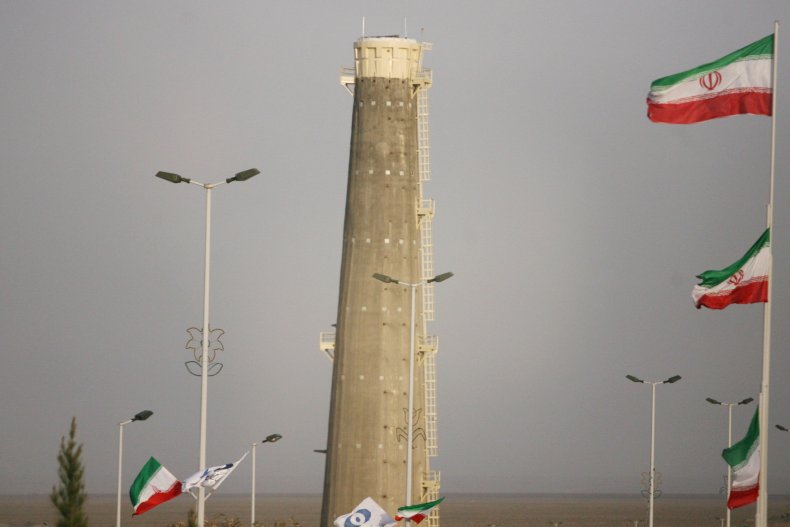 Despite these provisions, Trump has called the JCPOA "a bad deal" that "should never, ever have been made." Trump's major qualms with the agreement—which he has referred to as "terrible flaws"—are that is does not cover Iran's ballistic missile program and has no provisions to curb its influence in ongoing regional conflicts.
The president has also claimed that the "sunset clauses" mean there is no permanent block on Iran developing nuclear weapons, although one part of the agreement states, "Iran reaffirms that under no circumstances will Iran ever seek, develop or acquire any nuclear weapons."
As a signatory to the Non-Proliferation Treaty (NPT) Iran would be subject to a ban on nuclear weapons production even without the JCPOA, though this is no guarantee it would not pursue them anyway.
Opponents of the JCPOA say that Iran cannot be trusted to abide by the agreement. But its supporters claim that is exactly why it is needed. Obama and Trump administration officials have both confirmed that Iran is abiding by the agreement.
American withdrawal will not immediately kill the deal, but it might make it untenable. All of the other signatories—the U.K., France, Germany, China, Russia and the European Union—have voiced their continued support for the agreement, which in theory could operate without American involvement.
According to Iranian President Hassan Rouhani, "What Iran wants is our interests to be guaranteed by non-American signatories…. Getting rid of America's mischievous presence will be fine for Iran." But regardless of Iranian public defiance, non-American companies will fear running afoul of Washington's sanctions if they are reintroduced, hitting foreign investment and trade.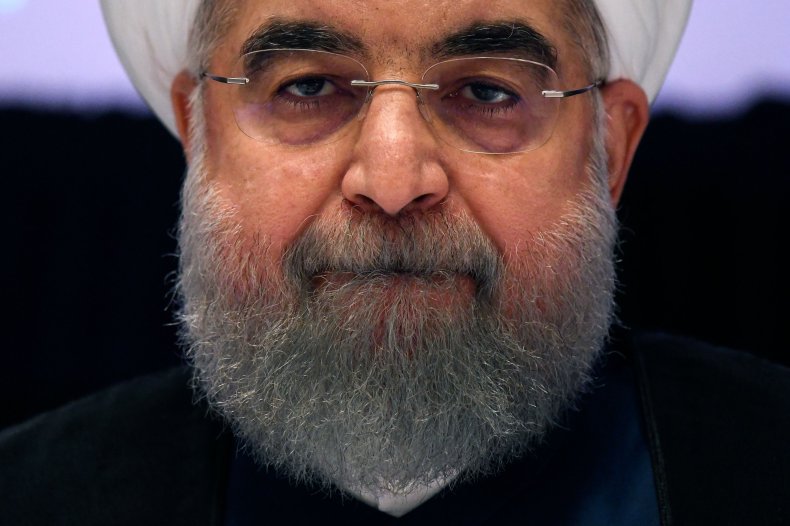 If the remaining powers can convince Iran to stick with the deal and secure continued purchases of Iranian oil and foreign investment, the JCPOA could survive. In this case, the U.S. would be isolated, not Iran. Regardless of the eventual outcome, the international community is unlikely to look kindly on an American withdrawal given the time and effort that went into the historic agreement signed only three years ago. Indeed, because the agreement was sanctioned in a United Nations Security Council resolution, unilateral American withdrawal or reintroduction of sanctions would actually go against international law.
Iran has repeatedly said it will not consider a renegotiation of the deal to include its ballistic missiles or growing regional influence. Tehran will no doubt be considering its response if Trump withdraws and the deal collapses, and has warned that America "will surely regret" ditching the JCPOA.
Its leaders may decide to restart the country's nuclear program, which officials have claimed can be back on track within 48 hours. A failure of diplomacy could convince hardliners that a reinvigorated nuclear program is the only way to ensure Iranian security. Trump's preparations to sit down with Kim Jong Un at the border between North Korea and South Korea might convince Iran that the only way to be heard is to be nuclear capable.
Tehran might also consider using regional influence to put pressure on American allies and even U.S. troops. Iran holds significant sway in Iraq, Lebanon, Syria and Yemen, and has shown its willingness to use proxy forces to bolster its interests. A collapse of American-Iranian relations could have far-reaching consequences in ongoing Middle Eastern conflicts.