Iran and Saudi Arabia Express Potential for Talks Amid Middle East Tensions
Iran and Saudi Arabia's top diplomats have separately expressed their potential willingness to hold their first talks in years amid increasingly destabilizing Middle East tensions that have pitted the two rivals against one another.
Saudi Foreign Minister Prince Faisal bin Farhan told Reuters on Wednesday that his Sunni Muslim kingdom was "open to the idea of holding a dialogue" with the Shiite Islamic Republic. Speaking at the sidelines of the World Economic Forum in Davos, Switzerland, the royal said "that dialogue would have to start with the acceptance by Iran that they have to change their behavior."
Specifically, he said, Tehran would have to agree that it "cannot further its regional agenda through violence."
While Iranian Foreign Minister Mohammed Javad Zarif declined his Davos invitation after an alleged schedule change on the part of the organizers, he posted an Arabic-language tweet Thursday that further opened the door for direct contacts with Saudi Arabia and other nations of the Persian Gulf region.
"Iran remains open to dialogue with its neighbors and we announce our readiness to participate in any complementary work that is in the interest of the region, and we welcome any step that restores hope to its people and brings them stability and prosperity," Zarif tweeted.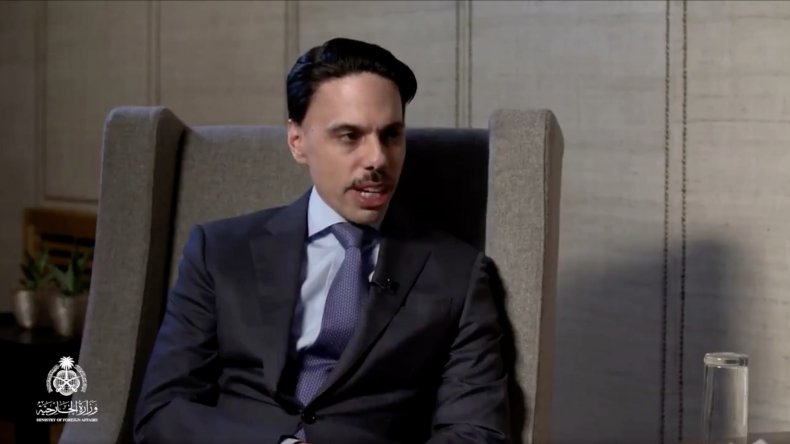 Saudi State Minister for Foreign Affairs Adel al-Jubeir elaborated on Riyadh's approach Thursday in an interview with Al Arabiya at the sidelines of Davos, accusing Tehran of recruiting allied, mostly Shiite Muslim forces in Iraq, Syria, Lebanon, Yemen, Bahrain and within Saudi Arabia itself.
"They should take care of their people first, they should get out of Arab lands and they should desist from continuing to be the chief sponsor of terrorism in the world," Jubeir arguing that "we haven't fired a bullet at Iran, we haven't launched a missile at Iran, we haven't planted terrorist cells against Iran, we haven't assassinated Iranian diplomats or blown up Iranian embassies as they have with us, so we can't de-escalate because there's nothing to de-escalate from."
Iran has, however, long accused Saudi Arabia of supporting various jihadi groups in an attempt to stir regional discord and promote an ultraconservative brand of Sunni Islam.
Riyadh and Tehran have contended for regional influence for decades but severed ties at the beginning of 2016 after Iranian protesters burned down the Saudi embassy in response to the kingdom's execution of a prominent Shiite Muslim cleric charged with inciting disorder. In the years since, Iran has repeatedly called for reconciliation and cooperation with Saudi Arabia and its Arabian Peninsula allies, but President Donald Trump's administration has discouraged diplomatic engagement.
Since taking office in early 2017, Trump has adopted a hard-line position against Iran and walked away the following year from a nuclear deal reached with Iran in 2015 alongside China, the European Union, France, Germany, Russia and the United Kingdom. The agreement granted Iran sanctions relief in exchange for curbing its nuclear activities, but countries like Saudi Arabia and Israel opposed it.
The Trump administration has since imposed tough sanctions on Iran, and Washington has blamed Tehran for attacks on oil tankers in the Gulf of Oman, rocket attacks on Iraqi bases housing U.S. personnel and a missile and drone attack on Saudi oil facilities in September.
Iran has denied responsibility for these acts and has called for the formation of a Coalition for HOPE, or Hormuz Peace Endeavor, involving countries across the Strait of Hormuz. Neither Riyadh nor any other government has yet accepted the offer though Saudi Arabia and the United Arab Emirates joined a rival U.S.-led grouping known as the International Maritime Security Construct, also involving Albania, Australia, Bahrain and the United Kingdom.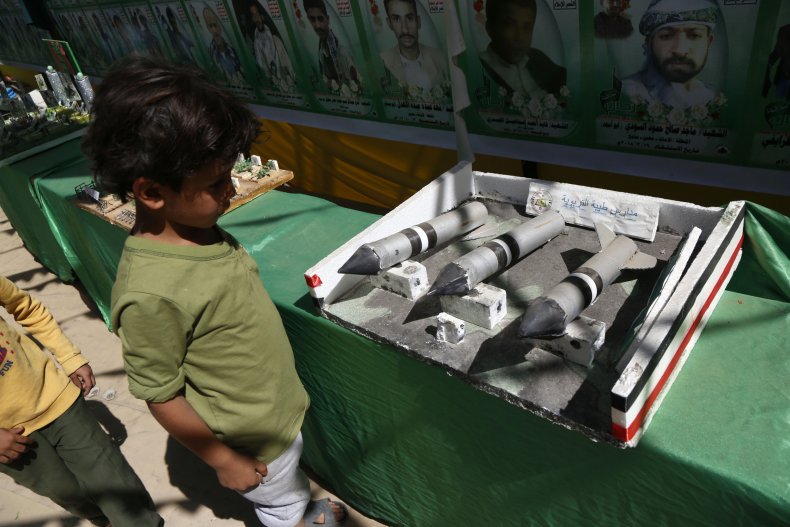 The Iranian missile attack that struck Iraqi bases housing U.S. personnel earlier this month was a rare, open showing of Tehran's military might. It came in response to the U.S. dramatically escalating its conflict with Iran with a direct strike of its own—the assassination of Iranian Revolutionary Guard Quds Force commander Major General Qassem Soleimani, along with a leading Iraqi militia official and their entourage in Baghdad.
Though the state-versus-state element of the U.S.-Iran crisis has calmed for the moment, such flaring tensions have set off regional fears of all-out war and its consequences. In addition to September's oil attacks, Saudi Arabia has faced multiple missile strikes claimed by the Zaidi Shiite Muslim Ansar Allah, or Houthi, movement in neighboring Yemen.
A Saudi-led coalition has been engaged in a five-year war against the Houthis, which it accuses of receiving Iranian backing. Washington lawmakers voted last year in favor of cutting U.S. military assistance to Riyadh over human rights concerns in a historic move later vetoed Trump.
On the same day that U.S. forces targeted Soleimani, they also sought to take out another senior Quds Force member in Yemen, The Washington Post reported last week. Citing four U.S. officials, the paper laid out an unsuccessful mission to kill Iran's Abdul Reza Shahlai, described as a key financier and commander of the elite group, though the U.S. has not yet publicly acknowledged this action.